Dracula miniseries ordered by Netflix, BBC One from Sherlock creators Mark Gatiss, Steven Moffat
Netflix's new adaptation of Bram Stoker's Dracula will consist of three episodes of ninety minutes each
Netflix and BBC One are teaming up for a new miniseries based on the classic vampire story, Dracula.
The new series will be developed by Mark Gatiss and Steven Moffat, the team behind BBC's popular series Sherlock.
The new adaptation of the Bram Stoker's classic novel will consist of three episodes of ninety minutes each, the streaming giant said in a press release.
The series will re-introduce the world to Dracula, the vampire who made evil sexy. In Transylvania in 1897, the blood drinking Count is drawing his plans against Victorian London. And be warned: the dead travel fast, an official synopsis read.
It will premiere on BBC One in the UK and on Netflix outside of the UK/Ireland, and China where the service is not available.
"There have always been stories about great evil. What's special about Dracula, is that Bram Stoker gave evil its own hero," Gatiss and Moffat said.
The duo will also serve as executive producers on the project alongside Sue Vertue for Hartswood Films and Ben Irving for BBC.
It will be produced by Hartswood Films and is a co-production between BBC One and Netflix.
Find latest and upcoming tech gadgets online on Tech2 Gadgets. Get technology news, gadgets reviews & ratings. Popular gadgets including laptop, tablet and mobile specifications, features, prices, comparison.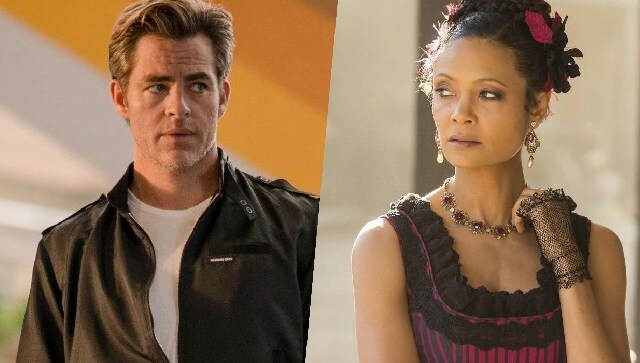 Entertainment
All The Old Knives is based on Olen Steinhauer's 2015 novel of the same name, and will be directed by Janus Metz of Borg vs McEnroe-fame.
Entertainment
Nishabdam will feature Madhavan as a celebrity musician and Anushka Shetty as a "mute artist."
Lifestyle
Stranger Things star Millie Bobby Brown features in and as Enola Holmes in the Netflix film — an adaptation of Nancy Springer's The Case of the Missing Marquess — along with Henry Cavill as Sherlock Holmes, Sam Claflin as Mycroft Holmes and Helena Bonham Carter as Eudoria Holmes.