Dora, Kolamavu Kokila, Imaikkaa Nodigal: Nayanthara gracefully embraces roles with shades of grey
With films like Dora, Kolamavu Kokila and Imaikka Nodigalis, Nayanthara is breaking boundaries as to what women can do on-screen.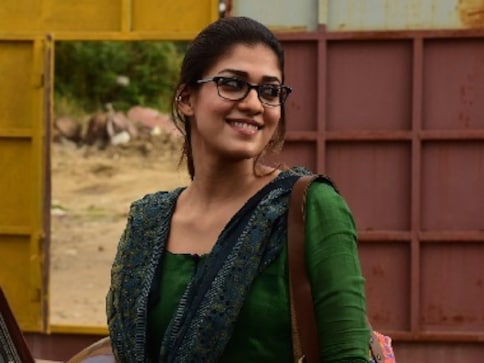 Nayanthara is having a dream run with her films at the box-office. With two blockbusters in her kitty already this year in the form of Kolamavu Kokila and Imaikkaa Nodigal, this is unarguably the best phase of her career. Apart from the fact that she's choosing scripts with care, Nayanthara is picking roles with shades of grey and she's nailing them with grace. Be it Pavalakkodi from Dora or Kokila from Kolamavu Kokila, Nayanthara is exploring the grey arena like no other mainstream heroine and in the process is breaking a few boundaries as to what women can do on-screen.
Dora director Doss Ramaswamy says Nayanthara likes roles that are not conventional. "In Dora, Nayanthara plays an innocent girl Pavalakkodi, who later becomes a rebel in the second half after she gets her hands on an Austin Cambridge car. This line got her excited, and when I told her the reason behind her rebellious nature, she jumped at the opportunity."
Ramaswamy went on to add that initially when he pitched the story as a horror script, Nayanthara wasn't quite interested. "She told me she had just done a horror film called Maya, and she didn't want to do another one immediately. But when I explained how Dora would use the horror template, backed by a very strong emotional back-story, she was interested in the project." In Dora, Nayanthara avenges the death of a young girl with the help of her dead dog's spirit.
Aramm director Gopi Nainar says Nayanthara's willingness to experiment and go against the grain has helped her break the heroine image. "Not many leading stars would like to take risks, especially when they're in the top of their league. But she is an exception and she has proved from time to time that she likes to experiment. She gave a break to so many first-time filmmakers like me," said Gopi, who heaps praise on her involvement in a project.
In Nelson's Kolamavu Kokila, Nayanthara plays an innocent daughter who decides to smuggle drugs to earn money for her mother's treatment. Throughout the film, she appears scared to death, but when an opportunity presents itself, she doesn't hesitate to double-cross and get people killed for her own survival. Talking about the role, Nelson said: "Her actions were well justified and that's why audiences loved her character. More than looking at it as a grey arena, I see it as a hapless girl's fight for survival. It's about a woman's place in a man's world and she fights for it. Nayanthara really liked this perspective about her character," Nelson said.
Imaikka Nodigal featured Nayanthara in the role of a CB-CID officer. The film shows that she has a violent past – one where she tortures people to death. Talking about her character, director Ajay Gnanamuthu told Firstpost: "Initially, I had planned the film with two heroes. The whole revenge angle with a hero would've been very convenient, but it worked because it featured a heroine. On an emotional level, the revenge angle worked and that's why the response has been phenomenal."
Nayanthara is currently shooting for a yet-untitled horror project with director Sarjun. It's shouldn't be surprising if she ends up playing another character that's grey by design. ""It will be an emotional horror drama. When I met her for narration, she told me she's already done two horror films — Maya and Dora, and wanted something different. Even though my story is an out-and-out horror film, it's quite emotional and that's what really impressed her," Sarjun had told Firstpost.
also read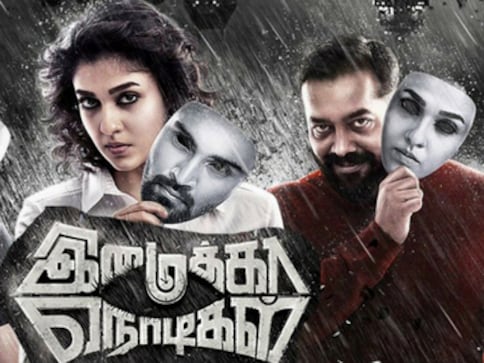 Entertainment
Anurag Kashyap's portrayal of a brooding villain in Imaikka Nodigal has brought back the trend of cold and calculating antagonists in South cinema.
Entertainment
Vishwaroopam 2, by its second weekend, 90 percent of the screens playing it has either removed or shifted it to smaller screens with token one or two shows.
Entertainment
"The story is well-scripted with a blend of humor and emotion" - Jyothika on Kaatrin Mozhi