Donna Gigliotti, Glenn Weiss to replace Michael DeLuca, Jennifer Todd as producers of Oscars 2019
Glenn Weiss, who directed the last three televised Oscars, will now be taking over production duties.
Oscar-winning producer Donna Gigliotti and Emmy-winning director Glenn Weiss will produce the 91st Academy Awards ceremony next year, organisers announced on Monday.
They will replace Michael DeLuca and Jennifer Todd after the 2018 Oscars suffered the worst TV ratings in history, reported Variety.
"Donna and Glenn will infuse new energy and vision into this 91st awards presentation, and we are excited about a broad-based creative relationship with these two artists," The Academy president John Bailey said in a statement.
Gigliotti, who is the force behind such acclaimed dramas like Shakespeare in Love, The Reader, Silver Linings Playbook and Hidden Figures, said to Variety, "I'm grateful to the Academy and ABC for entrusting me with this very special opportunity. I'm sure it will prove to be a humbling, exhilarating, and completely unique experience. Thankfully, I will have Glenn Weiss by my side every step of the way!"
In what became the most talked about moment of this year's Emmy Awards, Weiss became famous for using his acceptance speech for directing the Oscars telecast to propose to his girlfriend, Jan Svendsen, stunning the celebrity-filled audience.
Weiss had directed the last three televised Academy Awards shows and will now be taking over production duties.
Entertainment
Speaking about the poster, it shows Michael B Jordan inside the boxing ring with an intense look on his face as he stands opposite his opponent ( Jonathan Majors) in boxers and boxing gloves.
Entertainment
The actor, speaking to The Associated Press, exclained, "It feels surreal. I cannot believe this is happening. When I heard the nomination, I jumped up and I screamed so loud."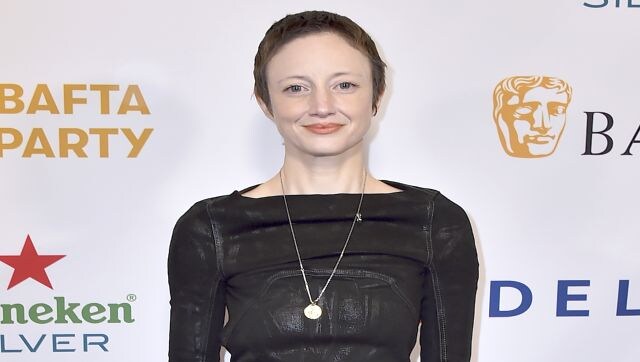 Explainers
British actress Andrea Riseborough's nomination for her performance in 'To Leslie' was a surprise to all. But did the grassroots campaign, which saw other celebrities backing the 41-year-old, break the Academy rules?