Doctor Who trailer: Jodie Whittaker begins journey to 'new worlds' as time lord with her three 'best friends'
With Jodie Whittaker coming on-board as the Thirteenth Doctor, new beginnings are sure to entice audiences.
The 11th season of Doctor Who released a brand new trailer at Comic-Con 2018. The main focus of the trailer were Doctor Who's three companions. With Jodie Whittaker coming on-board as the Thirteenth Doctor, new beginnings are sure to entice audiences.
BBC had released a teaser of the new Doctor Who during the World Cup on the final day of 15 July. Without much of a glimpse of Jodie, except for the last few seconds, the teaser dealt with the three Graham, Yasmin, and Ryan (played by Bradley Walsh, Mandip Gill, and Tosin Cole, respectively).
The trailer opens with a startled Jodie (probably due to a sudden return from her many space and time travels) and moves on to her journey with her three 'best friends'. The chilling voiceover in the background says, "All of this is new to me. New faces, new worlds, new times".
The audience would more than agree with the sentiments as Jodie's venture into the iconic shoes of Peter Capaldi's sensational character ought to be 'new' and exhilarating to say the least. Chris Chibnall is heading the series as co-producer and head writer for the series.
The new trailer does not reveal much in terms of narrative, with couple of shots of unknown spaces and mysterious landscapes in view, which she explores with the three. However, we get a good but tiny glimpse at the Doctor's new sonic screwdriver which only whets audiences' curiosity about the ingenious inventions which Jodie's character might make this season. As Jodie ends with, "Right, this is going to be fun.", one can do nothing but concur.
The new series is expected to premiere sometime in October.
Find latest and upcoming tech gadgets online on Tech2 Gadgets. Get technology news, gadgets reviews & ratings. Popular gadgets including laptop, tablet and mobile specifications, features, prices, comparison.
Entertainment
Hubie Halloween is exactly what you'd expect it to be — an extended gag reel that seems to have been taken out of an unaired episode of America's Funniest Home Videos.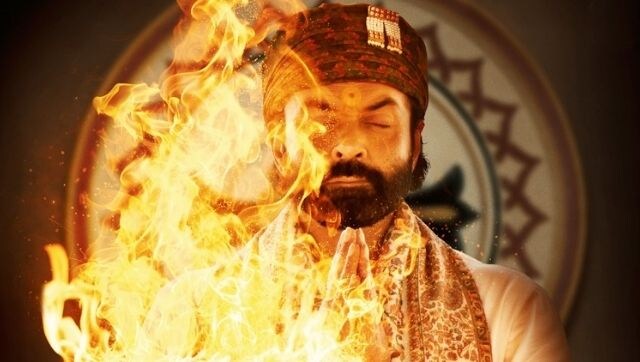 Entertainment
Directed by Prakash Jha, Aashram saw Bobby Deol as a self-styled godman Baba Nirala.
Entertainment
Netflix's A Life On Our Planet is banked on Sir David Attenborough's memories of 94 years on this planet, with profound reflections on the wilderness and the absolute urgency to save humankind from an impending climate-change disaster.