DJ duo act Nervo's Miriam and Olivia talk about being twins, what Britney Spears is like offstage
Miriam and Olivia Nervo are the world's highest paid female DJs. In this conversation, they talk about music, their favourite desserts and where they'd like to play in outer space | #FirstCulture
Editor's note: In a new series called 'Brain Freeze', our contributor R Prashanth Vidyasagar puts musicians in the spotlight, seeking quick answers to an eclectic set of questions.
This twin DJ duo act is said to be the world's highest paid female DJ act, but that hasn't stopped them from making more music and learning simultaneously. We are talking about Australian DJ duo Miriam Nervo and Olivia Nervo, better known by their moniker, Nervo. Though they pursued modelling in the past, they found that music was their true calling. They pursued this art form relentlessly ever since they were teenagers, and today, they are one of the biggest names in the EDM industry. They are known for their exceptional songwriting skills. The duo co-wrote the Grammy award-winning single 'When Love Takes Over', performed by David Guetta and Kelly Rowland.
Firstpost managed to get hold of this busy duo for Brain Freeze, and they had some pretty interesting things to say.
What's the best part about being twins?
We are twins, we are best friends, we are business partners, we are each other's sounding board, we are each other's biggest supporters and harshest critics. But one thing is for sure — we wouldn't be where we are today without each other. We both love what we do — we live for the music and feel so lucky to be doing this for a living. The universe was very kind to give us each other!
If you could/were forced to model for one of these three products — a fruit, dishwasher or insect repellent — which would you pick and why?
Fruit, because we could dress up as a watermelon or a pineapple or a strawberry, and it could be colorful and fun (laughs).
What got you both interested in electronic dance music?
We remember being very influenced by The Prodigy. We saw them perform at The Big Day Out in our home town Melbourne, Australia, and they really blew our minds. It was our first festival, our first concert. We made a lot of bad songs and some good ones. We're still learning, always trying new stuff. These days we're making dance and pop music again.
Tell us about one thing that Britney Spears does before she goes on stage, that no one knows.
She brings her kids with her on tour, and her mother too. They all eat in the same area as the crew and support artists. It was cool to see that she could be that humble.
How many passports did you go through last year?
We have two passports, because we often need to hand one in to get a visa and we travel on the second one. Annoyingly, both of us lost a passport each last year, so there was a bit of a stress while getting a new ones in time for our next show. We played around 200 shows in 2017, so we imagine that's a lot of countries!
Do you think you get paid as much as male DJs do for the same work?
We don't really think about that kind of stuff; we are super chuffed to be continuously nominated as the highest paid female DJs in the world. While it's still a male dominated industry, we see a lot of new female faces breaking into the scene and want to help empower women in any way we can.
If given a chance to perform in outer space, which planet would you like to play in and why?
Uranus – because how hilarious would the name of that that tour be!
If you could change one habit about each other, what would that be and why?
Mim: I'd tell Liv to switch off and stop working.
Liv: I'd tell Mim the same!
How many times do you jump during a show? Have you ever calculated?
(Laughs) No, we have never calculated this, but we would say it's for a major part of the full set! It's definitely how we get our exercise and burn off calories!
What's the scariest thing a fan has done for/to you?
Turn up at Liv's hotel room in the middle of the night. We're still not sure how they knew the room number or even got into the hotel!
What do you talk about with each other while playing a set?
Usually the next song we are going to play based on how the fans are reacting and what style of music is working best. We go on so many tours, it's always different in each country!
What is your idea of retirement?
Lying on the beach somewhere warm, sipping on a nice cocktail and eating amazing food every day, getting fat, surrounded by family and friends. And, probably living across a few different countries. The world is too wonderful to stay in one place.
What's the one thing that you always do together, apart from your music?
We mainly try and catch up on sleep between shows while on tour. Watching movies and box sets is always fun, but deadly because you can lose so much time! We spend a lot of time in the studio working on new tracks, which is a form of relaxation for us. We also always spend three months back home in Australia each year visiting family and friends, which in a sense hits the reset button for us to start afresh and be ready to go again!
Pick one: Hugh Jackman or Chris Hemsworth.
Definitely Chris Hemsworth, and there are two of us so we could have one brother each!
What was the last book you read?
Probably a manual for a music program.
If you could dedicate 'I'm Lost in You' to someone, who would it be (apart from your fans) and why?
Our boyfriends, of course.
What was the last message you sent and who did you send it to?
Liv: My boyfriend. I gave him some good news.
Mim: Liv. I sent her a picture of my dinner.
What are your hidden talents?
Both of us can really cook, and we love doing it!
If you had to hire a DJ for a house party you were hosting, who would you hire and why?
Black Coffee – that would be a cool house party. Also Solomun because we've been to a few after-hours where he plays, and he always brings the vibes.
If you were going to be left alone on an uninhabited island for two days and you were allowed to only carry three things each, what would they be?
A lighter, so we can light a camp fire and cook some fish, a blanket, in case it gets cold overnight, and a fully charged phone, so we can take photos and call anyone if there's an emergency.
What was your favorite non-music related news headline from last year?
That same sex marriages are now legal in Australia.
If you were to compose a song about one of the seven deadly sins, which one would you pick and why?
Pride. We take so much pride in what we do and how hard we work. Writing lyrics about this would come naturally.
What is your favorite dessert?
Liv: Anything with coconut.
Mim: Tiramisu and Creme Caramel.
If you could create your own fragrance, what would it comprise?
Liv : Tea tree and Jasmine.
Mim: I love old perfumes and anything spicy.
World
We've all read stories of women who were coerced and abused in the sex industry. They pepper our newspapers, televisions and films – and Lydia Harvey's story is no different. She was abused, confined against her will and never saw a penny of the money she earned selling sex.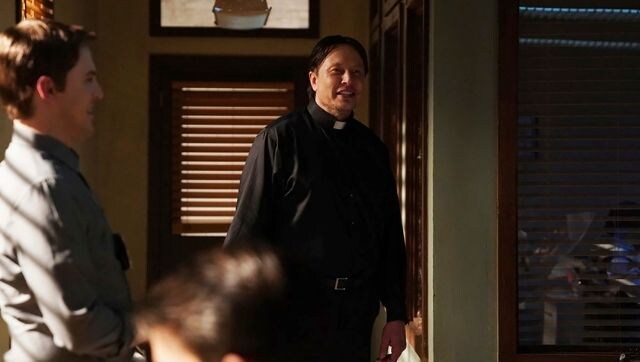 Entertainment
The casting choice brought criticism from those who felt the show was celebrating a man for his exorbitant wealth in a time of great inequality and a man who spread misinformation to his huge Twitter following as he downplayed the severity of the coronavirus pandemic.
Arts & Culture
All that remains of Al Aqiser, which has stood in Ain Tamr for more than 1,500 years, are crumbling brick and red earthen walls.