Disney likely to acquire 21st Century Fox: How the mega merger will change Hollywood's landscape
A deal worth $60 billion between Disney and 21st Century Fox might be on the table after substantive talks over the Thanksgiving holidays.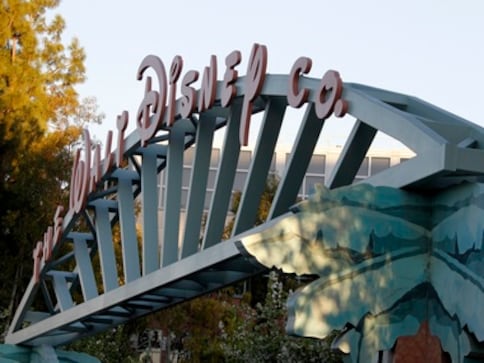 When one of the biggest Hollywood studios is in talks with one of the most successful Murdoch empires, a major shake up in the fates of top studio executives hangs in the balance.
As reported by Variety, the possibility of Disney acquiring the 21st Century Fox studios and other assets is definitely on the cards and a deal worth $60 billion might be on the table after substantive talks between high-level executives over the Thanksgiving holidays.
The news of a possible merger has raised the question of Fox's film studio and its TV kingdom's future under the Disney umbrella, which includes other premium acquisitions like Marvel, Pixar and Lucasfilm. The two Murdochs who head Twenty-First Century Fox, CEO James Murdoch and executive chairman Lachlan Murdoch, are unlikely to work under another media giant. It is being reported that James might seek a role overseeing international TV operations and Lachlan might stick with the assets not going to Disney, Fox News, Fox Sports, Fox Broadcasting and the TV station group, as stated in the same report.
The fate of the head of the film studio Stacey Snider, who has been credited with a creatively successful stint in her one-year-old role, is also under speculation as the legendary 75 year old Walt Disney Studios Chairman Alan Horn is one of the biggest studio chiefs today and Snider might have to take a role secondary to him. The possibility that Fox studio might operate as a stand-alone entity within the Disney umbrella is also in the mix, as per the same report.
But it is the crown jewel of Fox's empire, the TV studio which owns and runs some of the biggest and most successful TV shows and is far larger and profitable than Disney's ABC Studios unit, that has put the TV studio bosses — Dana Walden and Gary Newman — at an interesting crossroad. Would they continue to helm their TV empire or migrate to other lucrative offers like Amazon Studios?
This merger will be closely watched by industry watchers and bring together a massive treasure of content, both on film and TV together, changing the Hollywood landscape forever.
Entertainment
Another Round, nominated in Best International Feature Film and Best Director categories at the #Oscars2021, revolves around four weary high school teachers experimenting with the liberating effects of alcohol.
Entertainment
Zach Avery, whose real name is Zachary Horwitz, told investors his company would buy film distribution rights and license them to Netflix and HBO but in fact had "no business relationship with either company", according to the Securities and Exchange Commission.
Entertainment
Where Are You is about a photographer who experiences an artistic decline and starts taking his aggressions out on his artist girlfriend.