Did Lisa Haydon just announce her marriage to boyfriend Dino Lalvani?
Lisa Haydon and Dino Lalwani have been reportedly together for over a year.
If you follow Lisa Haydon on Instagram, you would be privy to the actress' PDA-laden posts with her boyfriend Dino Lalwani (almost to a point of #relationshipgoals).
Son of Pakistan-born British entrepreneur Gullu Lalvani, Dino and Lisa Haydon have been posting pictures of their travel escapades and romantic getaways for a while now, and the two seem to be completely besotted with one another. Reports claim the two have been together for over a year now.
However it is this particular post that caught our attention.
Wait, what? We don't see a ring, or any sort of cliched marriage announcement, which can be a good thing at a time of TMI (too much information) on social media. But is this for real? Are Lisa and Dino really getting married? While we wait for an official confirmation, here are some more pictures of the two lovebirds together.  
🐚🌙👳🏼🍷🍫🍰💞 A photo posted by @lisahaydon on
🐠🐬 A photo posted by @lisahaydon on
Find latest and upcoming tech gadgets online on Tech2 Gadgets. Get technology news, gadgets reviews & ratings. Popular gadgets including laptop, tablet and mobile specifications, features, prices, comparison.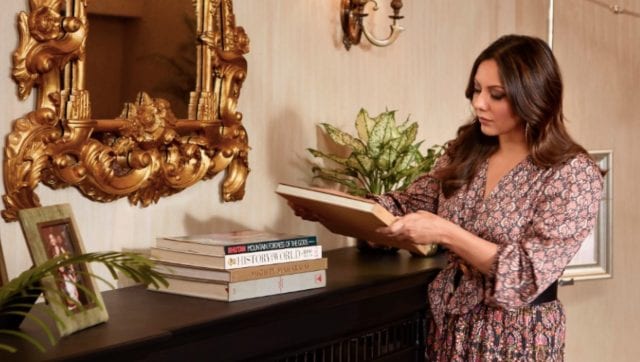 Entertainment
The winner of Shah Rukh and Gauri Khan's contest with Airbnb will get a chance to spend a day in the actor's New Delhi home.
Entertainment
Ram Setu will be directed by Abhishek Sharma and co-produced by Akshay Kumar along with Vikram Malhotra.
Entertainment
Om is slated to release in the second half of 2021.