'Dhanak' review: A simple story, that harks back to Nagesh Kukunoor's 'Iqbal'
Dhanak looks at the world from the children's perspective and uses the journey to do what all road movies do — symbolise a coming of age
Every morning Pari (Hetal Gada) and Chotu's (Krrish Chhabria) long walk to school begins with the toss of a coin outside their hut. The winner will decide if the story that will be told on the way to school that day will be one about a Shah Rukh Khan film or a Salman Khan film. The siblings are rivals in their love for the two stars. Pari is devoted to Shah Rukh and Chotu worships Salman Khan (down to wearing a replica of the star's trademark silver bracelet with a blue stone).
Ten-year-old Pari holds her precocious eight year old brother's hand throughout the journey to school and back. She's not just his friend and sister but, since Chotu is visually impaired, she's also his guide. With just months to go before Chotu turns nine, Pari feels the pressure to fulfill her promise to her brother — that he will have his eyesight back before his ninth birthday.
Hope floats when she spots a poster of Shah Rukh Khan (SRK) encouraging eye donations. She begins to write him letters, which of course go unanswered but when Pari hears that her idol is shooting a movie in Rajasthan she has her mission. Convinced that a meeting with SRK is all it would take to get Chotu his eyes back, the children set off alone on a 300 km journey traversing testing terrain.
Writer-director Nagesh Kukunoor's story hinges on the innocence of the children and their wide-eyed belief in possibilities, their optimism and lack of fears. What binds it all together is the relatable relationship between brother and sister.
Kukunoor's fable-like story is peppered with quirky cameos, as Pari and Chotu encounter a variety of colourful, and menacing, characters along the way.
Among the stand out cameos are Flora Saini and Bharti Achrekar as Kalbelia tribal women, Vibha Chhibber who makes an appearance as fraudulent self-styled god-woman Maata Sheera Wali. There's a hilarious reference to how SRK and she studied together (a real meta moment), and then out of left field comes Suresh Menon. The usually loud comedian, who has made a brand of playing irritating and comic gay characters in Hindi movies, is cast as a mute man nursing deep pain. He's a revelation.
There's also a tongue-in-cheek track of how proximity to a celebrity is currency for many, and another delightful chapter when a young boy befriends Chotu and Pari, sharing clothes, food and some secret desires with them.
As much as Dhanak (meaning rainbow) is about the journey and keeping the faith, there is also the back-story of these two young children — what caused Chotu's visual condition and why do they live with their aunt (Gulfam Khan) and uncle (Vipin Sharma)? But Kukunoor deftly steers clear of any melodrama surrounding their past or the resentful aunt who has been forced to adopt these children.
Credit to the director for drawing out convincing performances from two youngsters. It cannot have been easy for Chhabria to keep his eyes averted and be led so dutifully. As for Gada, her confidence and comprehension of the role and her milieu are remarkable.
Rajasthani exotica is plentiful with undulating dunes, camels, colourful turbans and tribal women all of which has been beautifully lensed by Chirantan Das and skillfully scored by Tapas Relia. The mash-up of English lyrics and Sufi song 'Dam-a-dam mast kalander' is a particular earworm sung by Devu Khan with Chet Dixon on English vocals. Dixon also has an acting part as a soul-seeking, peace-loving traveller on the desert road.
Two minor quibbles: the references to Salman-SRK are overused and Rajiv Laxman's costumes look too new and shiny to pass off as those of a country bumpkin riding a motorbike through dusty lanes. But these are minor irritants in a film that harks back to Kukunoor's Iqbal, also built around a family, chasing dreams, disability and overcoming all odds, and Dor, his earlier to ode to Rajasthan.
Dhanak is a simple story told simply. It looks at the world from the children's perspective and uses the journey to do what all road movies do — symbolise a coming of age. As to whether the children meet SRK and whether Pari makes good on her promise, sorry, no spoilers here!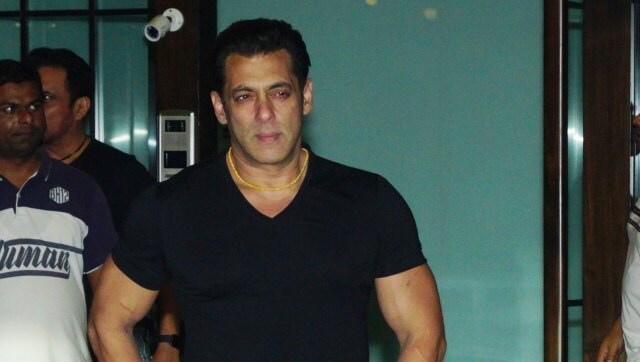 Entertainment
Salman filed a defamation complaint against Kamaal R Khan over the latter's review of the just-released Hindi film Radhe.
Entertainment
Shiva Baby has the potential of becoming the cinematic equal of The Graduate in regards that both films are the youth's mouthpiece, reflecting a time of hopeless ennui and disillusionment.
Entertainment
From phoney plot twists to poorly etched characters, Netflix's Awake is a snooze-fest of the highest calibre.