Dhadak director addresses criticism: Don't think caste issue was brushed aside, but will be more sensitive next time
Dhadak is a remake of the 2016 Marathi film Sairat, which gained both commercial and critical acclaim.
Mumbai: Basking in the success of Dhadak, director Shashank Khaitan says he did not brush aside the the caste angle of Marathi film Sairat, but still he is aware about the criticism and promises to be more sensitive towards such subjects.
Dhadak has done good business, but is being panned for whitewashing the caste politics, which was at the central theme of its source material.
"We did not use the words to verbalise it, but cinema is an audio-visual medium so I thought we have visually achieved it. Apparently, we should have been bit more open about it," Khaitan said when asked about the criticism surrounding the film.
"It is a lesson learnt. I don't think we brushed it aside. I don't think we have shied away from it. Maybe, we have not been in your face. Next time, when I approach a topic like that I will be more sensitive," he added.
Shashank was talking at the success press conference of Dhadak on 27 July.
The director said the end of the film shows their sensitivity towards the issue and their aim was to make people think about topics like honour killing.
"Our film doesn't give an answer, but it makes you think. And what is the moral responsibility that we all need to think. Such incidents (honour killings) do happen almost every day, there is no answer to this and I don't know when this will end. We are trying to say this is wrong. It should stop.... We all are looking for that answer."
Producer Karan Johar said he was not "nervous" about remaking the blockbuster Sairat; he was "petrified".
"I was not nervous, I was petrified and I am still. Every time you touch a piece of art and recreate it and adapt it, there is always a mental fear. This is not anywhere meant to be compared to Sairat, it is a fan boy's homage to the original source material," Johar said.
"I see so many people watching Sairat after Dhadak. It is an achievement of a homage, of a fan. You can never compare it with the brilliance of that film," he added.
Lead actors Janhvi Kapoor and Ishaan Khatter are elated with the success of the film.
"The success means the world to me. I wish to achieve love and acceptance. I think I still have a long way to go," said Janhvi who made her acting debut with the film.
Find latest and upcoming tech gadgets online on Tech2 Gadgets. Get technology news, gadgets reviews & ratings. Popular gadgets including laptop, tablet and mobile specifications, features, prices, comparison.
Entertainment
The actress withdrew her statement against Richa Chadha a week after Chadha filed a defamation suit against her for "false, indecent and derogatory statement" and sought monetary compensation in damages.
Entertainment
Vaani Kapoor is set to start filming for director Abhishek Kapoor's next film in Chandigarh.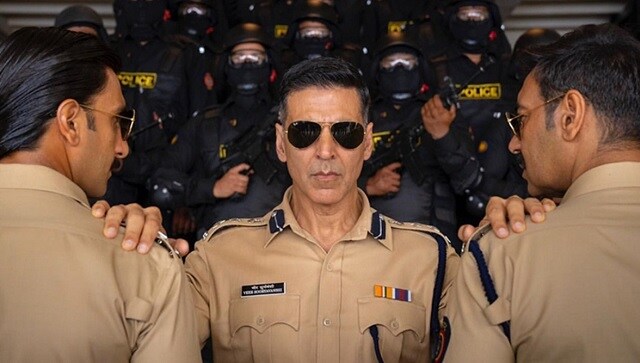 Entertainment
Sooryavanshi producer says releasing the film in Diwali, after the Centre approved reopening of cinema halls from 15 October, was not possible, since it cannot be released "with less than one month of promotion"