Devadas movie review: Nagarjuna, Nani's bromance is a delight to watch in an otherwise flawed drama
Devadas clearly belongs to Nani and Nagarjuna, and it's their camaraderie that wins you over by the time the end credits roll.
Sriram Adittya's Devadas, starring Nagarjuna and Nani, is the kind of film which is so conscious about what it wants to say that it sacrifices drama throughout its journey. This means that, despite ample number of slo-mo shots, nothing is too exaggerated or dramatic enough to let you feel an emotional high, and except for the two lead actors, there's very little left for others to give a new direction to the story. Maybe that's the whole point of film because its director and galaxy of writers are so much in love with two characters — Deva and Das. At the same time, it's fun as long as it focuses all its attention on Nani and Nagarjuna, whose sparkling bromance is the sole reason why the film works to a good extent.
The film revolves around Deva (Nagarjuna), a mafia don who comes back to Hyderabad after 10 long years. A lot has changed in the years of his absence and there's a threat from a new businessman, David (Kunal Kapoor), who wants to grab control of the mafia. One fine day, Deva ends up meeting Das (Nani), a doctor, under unusual circumstances. And soon, their lives intertwine in more ways than what they could have imagined, which eventually leads both of them to change their approach to life.
It's a simple story where a kind-hearted Das wants to see Deva mend his ways and become a better person. The duo strike a great rapport instantly, and Das finds an unlikely friend in Deva and vice-versa. What does come as a big surprise to Deva is how innocent and kind Das truly is, and he goes out of his way to help him out in his professional career. There's a hilarious scene quite early in the film where Das' clinic becomes a go-to place for all gangsters in the city, and in another instance, when Das sets up a date for Deva with Jahnavi (Aakanksha Singh), Deva finds himself on a tricky ground where he has to impress the girl by hook or crook. Sriram Adittya sets the tone of the bromance between Deva and Das quite well, and then, he leaves it to the actors to work their mojo around the story. In essence, Devadas is about two people showing each other that life is full of surprises, and all its takes to lead a respectable life is your ability to smile and mingle with everyone around you.
On the flip side, the film takes a long time to find its groove, especially in the initial portions. The hook that you keep looking for after getting introduced to Das never comes, and just when you are about to get restless, Deva walks in and steals the show. The biggest problem with the film, however, lies in how Sriram Adittya structures the story. There are four subplots unfolding simultaneously, and one of the key tracks involving David (Kunal Kapoor) is quite boring to say the least. When you look at the plot from David's perspective, there's absolutely no sense of urgency to eliminate Deva. And at no point of time does it seem like Deva's life could be in danger despite his rival gangs and police trying to find him. This is also another reason why you don't really feel a cinematic high in this story. Another track featuring Nani and Rashmika lacks zing and their love story is probably the weakest of all the romantic threads in the film, including that of Nani and Nagarjuna.
At the end of the day, the film clearly belongs to Nani and Nagarjuna, and it's their camaraderie that wins you over by the time the end credits roll. For Nani, this is, perhaps, his best outing since Ninnu Kori, and he's completely believable as a doctor whose sole purpose in life is to save lives, irrespective of what their background is. There's a wonderfully written scene where Nani confronts Nagarjuna about the importance of saving a life, and Nani aces it really well. On the other hand, it looks like Nagarjuna has had a blast playing a big brother to Nani, and it shows on screen. What Nagarjuna brings to the table are little nuances, like expressing his joy after eating a home-cooked meal, or looking into the eyes of a charming young lady and finding himself in love with her, and almost breaking down into tears when a young boy asks him to save his life. Among other actors in the film, Aakanksha Singh makes a good impression in her romantic track with Nagarjuna, and the entire episode is well-written.
Devadas doesn't try to aim too high. It clearly knows that its biggest strength is the banter between the lead actors, and a message that you can become a better version of yourself. And it sticks to these two aspects for most part of the film. In the end, did the film blow my mind? Absolutely not. But I'll still remember the light-hearted conversations between Nani and Nagarjuna, and how they laughed together, opened up to each other, and became BFFs. It's entertaining when it sticks to what it truly wants to say, and it's all over the place when it tries to glorify the backdrop it is set in.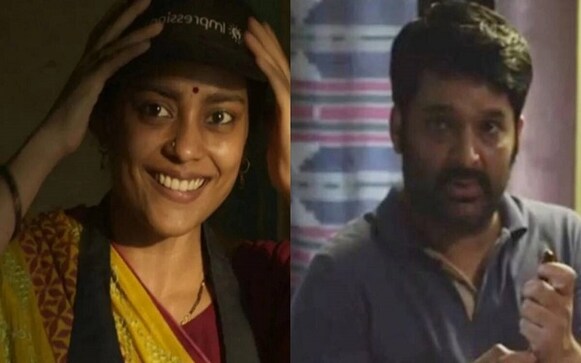 Entertainment
Nandita Das directorial Zwigato strikes a conversation on gig economy and unemployment situation of our country.
Entertainment
Thuramukham chronicles a workers' movement in Kochi with stunning cinematography, a charismatic cast but middling emotional heft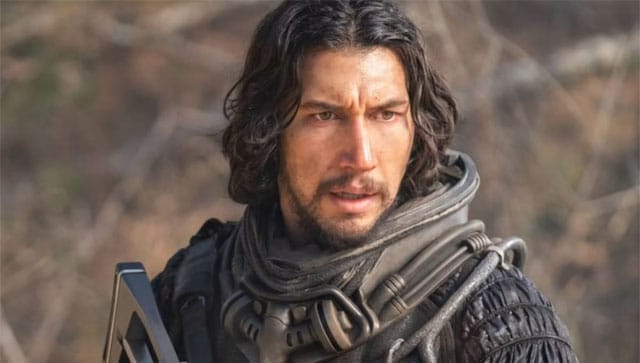 Entertainment
Writers and directors Scott Beck and Bryan Woods present a story about survival, and design it with style with their new film 65.