Destroyer trailer: Nicole Kidman is a hardened police detective with a painful past in this LA crime thriller
The first trailer for Karyn Kusama's Destroyer was dropped on Wednesday revealing Nicole Kidman's dramatic, near unrecognisable makeover for the crime thriller
The first trailer for Karyn Kusama's Destroyer was dropped on Wednesday revealing Nicole Kidman's dramatic, near unrecognisable makeover for the crime thriller, where she plays a tired-looking and worn out police detective with a painful history.
The Oscar winner swaps her blonde locks for a short bob and rugged style to play Erin Bell, a hardened police detective whose past continues to haunt her years after infiltrating a criminal gang undercover in an operation with devastating consequences. Her voice is a husky whisper, her skin a gaunt, sun-dried mask, her eyes cold and empty. It cuts between a present murder investigation and an earlier, connected undercover operation that ended tragically. In the flashbacks, Kidman appears recognisably herself — beautiful, spirited — only further emphasising her drastic changes in the role.
Destroyer had its world premiere at the Telluride Film Festival and was also screened at TIFF 2018. Critics have praised Kidman's performance in Destroyer with many deeming it to be Oscar-worthy. The brutal LA noir thriller also features Orphan Black star Tatiana Maslany, who plays a strung-out criminal.
Destroyer, which is set to hit theaters on 25 December, also stars Sebastian Stan, Toby Kebbell, Bradley Whitford, Jade Pettyjohn and Scoot McNairy.
Watch the trailer here
(With inputs from agencies)
Entertainment
In the past celebs like Amy Schumer, Olivia Rodrigo, Kendall Jenner, Shea Couleé, Jennifer Lawrence and others spoke about abortion rights.
Entertainment
Filmmaker Karan Johar had the best reaction to Jennifer Aniston's outfit in the trailer. The My Name Is Khan director commented on the official promo shared by Netflix India and wrote, "Go Manish!!!!! It's your lehenga !!!!"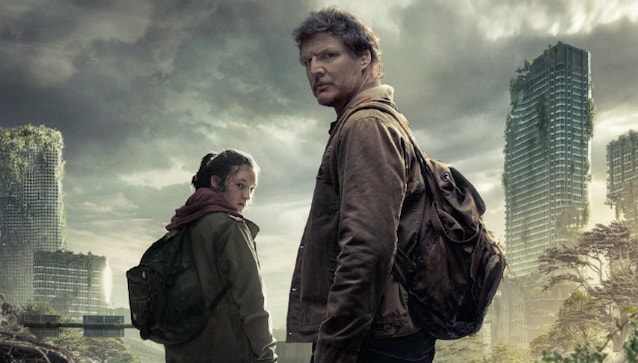 Entertainment
Fortunately, humanity has been saved from Cordyceps as these fungi can't survive in warm-blooded creatures.