Despicable Me 3 review round up: Gru and his adorable minions are show stealers
International reviews of Despicable Me 3 have pointed out that it is still a pleasurable watch, despite tending to get tiring sometimes.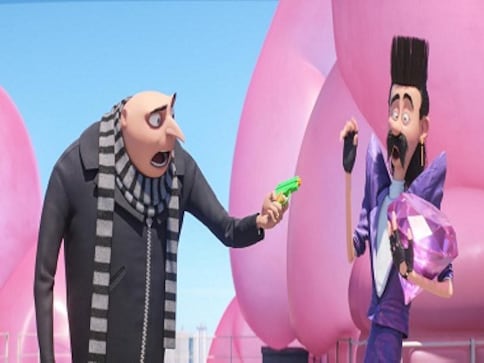 With the third installment of the super-successful Despicable Me series - Despicable Me 3 - slated to be released on 30 June across the globe, fans of the animated comedy film have a delightful watch awaiting.
In this edition, Gru is suddenly surprised to meet his handsome and successful twin brother Dru. The villain in this installment is a former child actor-star Balthazar Bratt who is still overly obsessed with his once-star character of the 1980's. Bratt steals the world's largest diamond. Dru persuades Gru into getting the diamond and re-enter the bad world of crime.
With Gru's family extended to his new wife Lucy Wilde (from Despicable Me 2) and his three cute adopted children (from Despicable Me) and of course his tiny banana-obsessed-speaking-gibberish minions - his life is about to go on a roller coaster ride in this part of the film.
It will release in Indian theaters on 16 June, but here are some of the reviews from international media:
Jordan Mintzer from The Hollywood Reporter, writes:
"This rather clever, breakneck-paced cartoon gives fans exactly what they want: Like the new nemesis [Balthazar Bratt] voiced by Trey Parker, it shoots multiple machine-gun bursts of bubblegum at the audience, asking them to chew and enjoy...forces you to clap along...The pacing is so fast that there's barely room to breathe — although Coffin puts just enough emphasis on Gru's "issues" and just enough throwaway gags (cue up another Minion) to keep the movie grounded."
Peter Debruge from Variety, writes:
"Despicable Me 3 is unwieldy, but it mostly works, as co-directors Pierre Coffin (who also voices the Minions) and Kyle Balda never lose sight of the film's emotional center, packing the rest with as much humor as they can manage. The jokes comes so fast and furious, the movie can hardly find room for Heitor Pereira's funky score, and though Pharrell Williams has contributed five new songs to sell soundtracks (including the sweet "There's Something Special"), the movie hardly needs them."
Wenlei Ma from news.com.au, writes:
"Despicable Me 3 proves that those adorable, pill-shaped, banana-obsessed creatures are best enjoyed in smaller doses, as sidekicks and supporting characters, rather than be allowed to run rampant for a full 90 minutes...one of the minor story threads [of Despicable Me 3] is Lucy trying to bond with the girls and be accepted as their new mum. It's a warm and fuzzy message parents will have no problem foisting on their unsuspecting brood....It was never going to be as sharp as the original Despicable Me, but even after eight years, there's still plenty here to like whether you're five or fifty-five."
The trailer of the film is here:

also read
Entertainment
Embrace the vibrant spectrum of love, acceptance, and authenticity this Pride Month as Netflix India proudly presents a captivating collection of LGBTQIA+ films and series.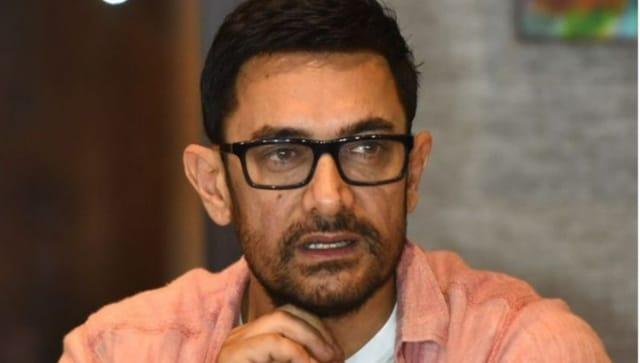 Entertainment
Producer Mahaveer Jain made a huge revelation about the Laal Singh Chaddha star that how he put his life at stake by not attending underworld parties in the 90s
Entertainment
Scoop is the adaptation of journalist Jigna Vora's biographical book Behind The Bars In Byculla: My Days in Prison