Denis Villeneuve's Arrival, Dokhtar by Reza Mirkarimi impress on day three of IFFI 2016
Denis Villeneuve's new film Arrival and Dokhtar by Reza Mirkarimi were among the noteworthy screenings on day three of IFFI 2016
Editor's note: From Tuesday, 22 November 2016, Firstpost is carrying Rupleena Bose's daily dispatches from the ongoing International Film Festival of India (Iffi), in Goa. Read parts one and two. 
Highlights from day three of Iffi follow:
***
On a normal day, life at Panjim settles down and gets ready to sleep by this hour. Of course, barring its local haunts where regulars talk their way deep into the night, by ten o' clock activity pulls down its shutter. But not today. As I drive into Panjim, the Mandovi river with its cruise ships and casinos seems to sparkle more than ever. The buildings on the left are lined with lights that give the feeling that this night will never sleep. And it doesn't, there are people walking down the street delegate badges around their necks, stopping by the river railing, looking like they are just about beginning their night cinema adventure. Like me.
The Inox complex is showered with lights and posters, the red-carpeted stairs of Maquinez Palace has a fair number of people making their way towards the screening of Denis Villeneuve's new film Arrival, director of the 2013 thriller Prisoners and crime drama Sicario (2015) which premiered at the Cannes Film Festival.
Arrival is a unique science fiction film based on Ted Chiang short story, 'The Story of your Life' with a linguistic professor as the primary character. Without giving away much, as this is a narrative to watch and introspect, it's a film about language, signs, reality and free will. The philosophical strain surprises and stuns you in so many ways that science fiction films often don't. Dr Lousie Banks a linguistics professor is sought by a colonel to translate a language, except it is not as civilisation understands language. These sounds, as it is revealed, are being spoken by aliens who have arrived in spaceships that have placed themselves at 12 spots all over earth.
The spaceships themselves are almost like enormous oval ancient stones that are blacker than any known black, in its design itself the film twists around the usual conventions of an alien invasion film. Along with the linguistics professor brought for military help is scientist Ian Donnelly and both of them become a symbol of the age-old binary of language and science. That's probably the most interesting premise of this science fiction narrative, it becomes a metaphor of a breakdown of language and meaning that has led to territoriality, war and miscommunication. Both of them accompanied by a detailed military unit that has been set up complete with bureaucratic divisions enter the gravity free spaceship to establish a communication. The aliens (called heptapods because of their shapes) are separated by a glass wall from the humans; a wall that is also like a screen where their language is presented before the linguistics professor. It's a language without sound, it's a language they draw and it's a language Dr Louise Banks must understand academically and intuitively before the words are misinterpreted by nations ready to war. There is another story here, the story of a child that haunts the subconscious of Louise and the story only connects and stuns the audience at the end making it a film complete with references to free will and the knowledge.
Arrival is a perfect nighttime watch engrossing you in its design and performances but my night adventure was yet to end.
What is a film festival without a midnight screening? Just as the clock struck 12, I decided to rush to the next screening scheduled at Kala Academy, the other venue for the film festival. The film was Dokhtar or Daughter by Reza Mirkarimi, set in a golden brown tinted oil town in Southern Iran.
The younger daughter of a strict father decides to go against his orders and take a flight to the big city of Tehran before one of her friends leaves the country for good. But things don't go as they should and Setareh is unable to take flight back in time. The film makes you wonder about father-daughter relationships especially in the context of honour and prohibition. It also looks at the past and present of resistance by women through the character of Setareh's aunt and the divide in the two cities Tehran and Abadan and Iranian society.
But there is something else about when and where a film is being watched. Setareh's rebellious outing brought back memories of defiance, of going out at forbidden hours in a country like ours where safety for women is never assured but their movements diligently prohibited. I remember years of watching films as a student at film festivals in Delhi and walking out in dark alleys, rebellious but fearful nevertheless. Somehow defiance was always mixed with risk and fear. But something was different today, as the film ended and a fair number of us unknown to each other walked to our respective wheels but I felt no fear or risk. In the crisp sea air and dazzling streets of Panjim, it suddenly felt that the perfect wish for women in India would be nights free and full as these.
The writer is assistant professor at the department of English at Sri Venkateswara College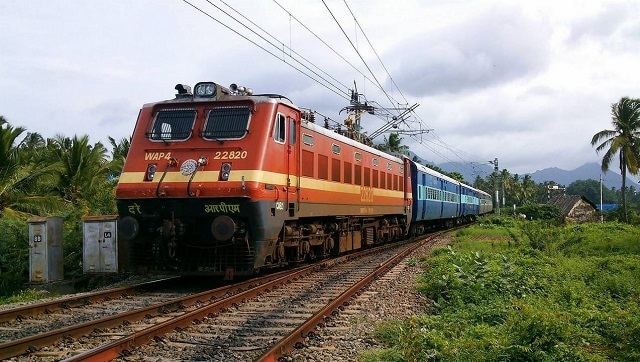 India
A bench of justices MR Shah and Aniruddha Bose, refused to allow the appeal of Northern Western Railway against the verdict of the National Consumer Disputes Redressal Commission
Entertainment
Early reviews for Denis Villeneuve's Dune are out with a few critics calling the film 'majestically sombre and slow'