Deepika Padukone to produce, play lead in Meghna Gulzar's film on acid attack survivor Laxmi Agarwal
Meghna Gulzar's next with Deepika Padukone will focus on Laxmi's journey of almost 10 years, from the time she was attacked to Supreme Court's ruling.
Deepika Padukone has come on board to essay the role of the protagonist in Meghna Gulzar's next, as had been speculated in an earlier report. The actress, who will also turn producer for the project, will portray Laxmi Agarwal, an acid attack survivor in the film.
Deepika confirmed the news in a statement to Mumbai Mirror, and said that when she heard the story, she was profoundly impacted by it, which propelled her to take on the role of the producer as well.
"Using Laxmi's story as a lens, we are attempting to explore these aspects and the consequences of acid-related violence in our society. This's what makes this must-told story relevant. Awareness is the first step towards change", Meghna told the publication. She also said that Deepika was perfect for the role since her physicality matched with what Meghna had imagined for Laxmi.
The yet-untitled film film will be based on the life of Laxmi, who was attacked at the age of 15 in 2005. Her 32-year-old assailant was an acquaintance of the family who bore a one-sided attraction towards her, which turned into a mortal grudge when the girl refused to accept the man's advances.
In 2006, Laxmi filed a PIL seeking framing of a new law or an amendment to existing criminal laws like the IPC, Indian Evidence Act and CrPC which deal with the offence, making a fervent plea for a complete ban on the sale of acid in India. In 2013, the Supreme Court ruled in her favour and laid down the punishment for acid-throwing — 10 years of imprisonment which can extend up to a lifetime, with a penalty.
The aim of Meghna's film is to gauge and understand the consequences of surviving an acid attack in India, with its medical, legal and social aspects. It will focus on Laxmi's journey over 10 years, from the time she was attacked to the passing of the PIL which was instrumental in the amendment.
Meghna, in an earlier interview with the publication, said she had started conversing with Laxmi two years ago.
Find latest and upcoming tech gadgets online on Tech2 Gadgets. Get technology news, gadgets reviews & ratings. Popular gadgets including laptop, tablet and mobile specifications, features, prices, comparison.
Entertainment
IFFI 2021 will showcase films of 19 artistes from India and nine international names who passed away in 2020.
Entertainment
Directed by Prabhudeva, Radhe was scheduled to release last year on Eid before it got pushed due to the coronavirus-induced theatre shutdown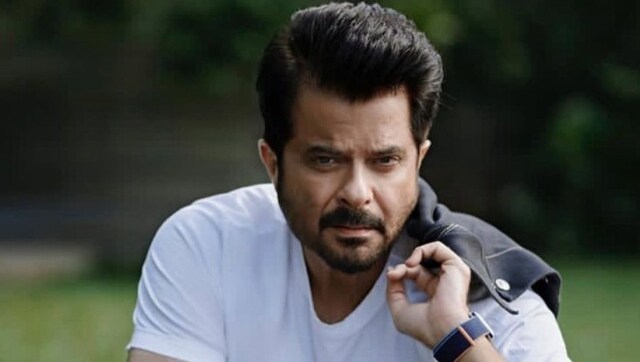 Entertainment
Anil Kapoor, an actor who has reinvented himself and has always managed to stay relevant without a lull in his career, says he is 'more fearless' about the roles he selects.