Deepika Padukone, Ranveer Singh wedding: Don't pick the same lehenga, warn Twitterati
Fans were quick to invite themselves to the wedding ceremony of Deepika Padukone and Ranveer Singh as soon as the couple made it official.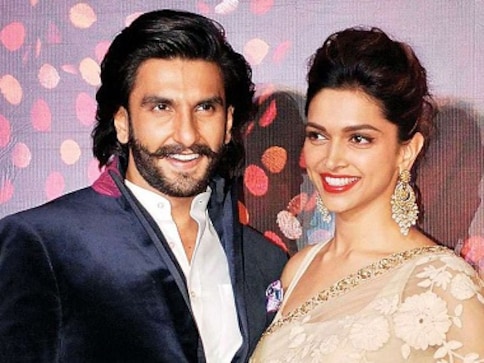 Fans were quick to invite themselves to the wedding ceremony of Deepika Padukone and Ranveer Singh as soon as the couple made it official. The actors announced their November wedding on 21 October with a picture of the invitation card and needless to say, Twitter's creative juices went into overdrive.
Some women could not resist calling Singh their 'jiju' (brother-in-law), while some could not help but make fun of his quirky, often androgynous choice of clothes. With enough meme fodder to last till 15 November, which is when the wedding is scheduled to take place, here's a look at some of the most hilarious Twitter reactions:
Will it be a 'who wore their lehenga better' situation?
What if both Deepika and Ranveer pick the same lehenga for their wedding day

— nin (@NautankiNinja) October 21, 2018
Deepika: Going out for my shopping for the wedding, wd you come? Ranveer: I just finishing mine In a mall: Deepika: Bhaiyya ye jo showcase mein lehenga hai woh kitne ka hai? Shopkeeper: Ma'am it's already sold, abhi 2 ghante pahle hi kisi ne advance de diya isska D: BC Ranveer — Ra_Bies (@Ra_Bies) October 21, 2018
An apology from a Twitter user who will not attending the wedding due to his exams:
Yaar do teen din aage karlo. Exam hai. Attend nahi kar paunga

— babu bisleri (@PUNchayatiii) October 21, 2018
Mandatory Sacred Games reference:
Ranveer Singh when Deepika said she will let him wear her clothes forever. pic.twitter.com/K0CGQSPslK — SAGAR (@sagarcasm) October 21, 2018
Tweeple are counting on Priyanka Chopra to pull a 'Ram Chahe Leela' at the couple's wedding.
If Ranveer and Deepika's wedding isn't fully Sanjay Leela Bhansali style with mansions, complicated but beautiful dances and a guest appearance by Priyanka Chopra, I'm gonna be upset

— sai sailaja seshadri (@Saisailu97) October 21, 2018
Sanjay Leela Bhansali has been dubbed as their pandit.
Ranveer Singh and Deepika Padukone are finally getting married. The Pandit will be Sanjay Leela Bhansali. — Bollywood Gandu (@BollywoodGandu) October 21, 2018
Totally unnecessary, badly photoshopped tweet, but what the hell?
Deepika n ranveer doing their wedding shopping. pic.twitter.com/9Y0Fk4KwXe

— Mask Ishan (@Mr_LoLwa) October 21, 2018
The self-proclaimed saali:
HELLO JIJU pic.twitter.com/x0cWCwt5LN — sidharths princess (@mrssoftmalhotra) October 21, 2018
Who doesn't love a little Salman-Shera bromance.
Anushka & Virat got married last year.

Deepika & Ranveer announced their wedding.

Most eligible bachelor #Ranbirkapoor will get married in next few yrs.

But Salman Bhai kab karenge.......Shera se?

— Abhi! (@abhiraj1717) October 21, 2018
And finally, a word from the overly-attached fans:
Imagine ranveer calling deepika his wife and deepika calling ranveer her husband during their winning speeches at the award ceremonies next year #DeepveerKiShaadi — sera (@ssuldier) October 21, 2018
Entertainment
'I'm very happy that I can carry this legacy forward and even if I get 20 percent of the respect that my father has earned, I would be very happy,' says Ahan Shetty.
Entertainment
Bhediya is presented by Jio Studios and Vijan's Maddock Films.
Entertainment
Aayush Sharma on Antim: "The first time that I looked into Salman Bhai's eyes in front of the camera, I froze. He is the star I have grown up watching and now I was in the same frame as him"