Deepika Padukone is the first Indian to make it to Forbes' highest paid actresses list
Watch out for Deepika Padukone; it's her time to shine.
There was a time when Deepika Padukone's claim to fame arguably was being Ranbir Kapoor's girlfriend. We've come far, far away from that. Forbes has released its list of the highest paid actresses in the world and Deepika Padukone currently ranks number 10 on that list.
Let's just take a moment to celebrate that along with her phenomenal ranking, she's also the only Indian on the list, and the only newcomer on the list, as well.
Deepika Padukone's net worth, as reported by Forbes, is now a whopping 10 million dollars. However a large part of that is not because of her fee as an actress, but more because of her endorsements. Among the most lucrative ads she's been a part of are Vistara and Tanishq Jewelry.
At the top of the list is Jennifer Lawrence, for the second time in a row. This list has been compiled between 1 June, 2015 to 1 June, 2016, before fees and taxes. Lawrence earned 46 million in total, and she's the only one whose numbers come from a plump profit cut from her latest film, the final installment of Hunger Games.
Ghostbusters actress Melissa McCarthy ranks at number two with 33 million dollars, and a large part of the credit goes to her all-sizes clothing line, which she started this year.
These are followed by Scarlett Johanssen at number three (with 25 million dollars), Jennifer Anniston at number four (with 21 million dollars, most of which are through endorsements again) and Chinese actress Fan Bingbing (with 17 million dollars).
Check out the entire list here.
Endorsements have been a major factor in totaling and ranking of the actresses' net worth. It only makes one realise that wage gap is real. The highest paid actor, Robert Downey Jr, at the moment rakes in a whopping 80 million. That is almost double of Jennifer Lawrence, and while most actresses on this list have their ad deals to thank, Downey Jr is the highest paid because of his stint as Iron Man.
This year, the ranking was stopped at 10, whereas last year there were 18 women. Actresses like Sandra Bullock, Angelina Jolie, Reese Witherspoon and Cameron Diaz have been dropped from the list, while names like Kristen Wiig, Renee Zellweger and Cate Blanchett just missed the 10 million mark.
Watch out for Deepika Padukone; it's her time to shine.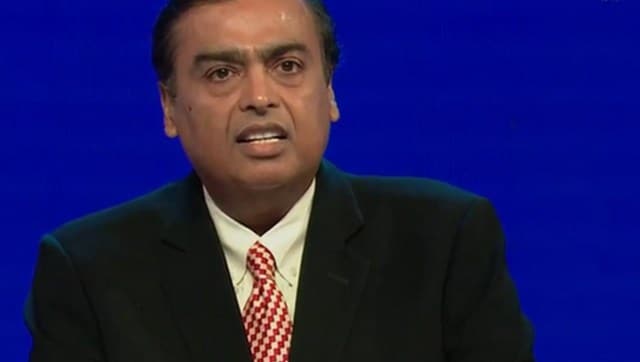 India
As per the list, Gautan Adani, founder of Adani Group, stands at second place with a fortune of $74.8 billion
Arts & Culture
Radharaman isn't just an heir to a historical estate; he has also brought on amazing textile innovations that have modernised weaving entirely.