Deepika Padukone, Irrfan Khan starrer delayed due to actors' health problems, confirms director Vishal Bhardwaj
Vishal Bhardwaj has confirmed that his Deepika Padukone, Irrfan Khan starrer has been delayed due to the actors' back problems and jaundice respectively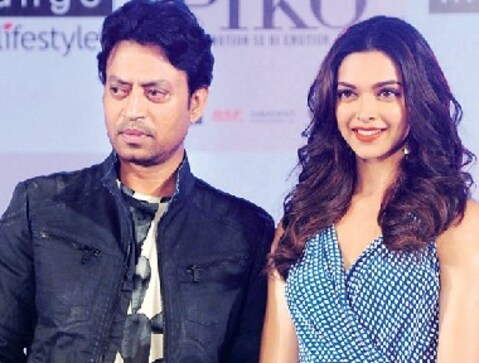 Mumbai: Filmmaker Vishal Bhardwaj says he is pushing back his film, starring Deepika Padukone and Irrfan Khan, by a few months as both the actors are having health issues.
"I am pushing back the film by a few months as both of my lead actors are down with different health problems. Irrfan is down with and it will take him a few weeks to recover, and Deepika Padukone's back problem, which had developed during the shooting of Padmaavat, has now resurfaced," Bhardwaj wrote on Facebook.

He said that Padukone's role in the upcoming film is very "physically demanding" and that the "doctor has advised her not to do any strenuous work for a couple of months".
"In the past few weeks, I felt like I was back in the days of Maqbool while prepping with them. Deepika and Irrfan's look tests have come out exceptionally well, nothing like you have seen before, and it took me a moment to recognise them when I saw the test photographs," he added.
The filmmaker said he wants both the stars to be "strong and fit" before they start shooting for the film.
He also made it clear that the movie is still untitled and that it is not a biopic.
"I would also like to clear that the film is still untitled and is not based on Rahima Khan/Sapna Didi's life. Yes, it's a takeoff from the story Femme Fatale from Hussain Zaidi's book Mafia Queens of Mumbai, but as we worked on this idea, the story and screenplay have taken on a new identity and shape which is nowhere close to the above-mentioned names. Hence, it's definitely not a biopic," he added.
Bhardwaj also took to Twitter to announce that the shooting of the film has been pushed.
Pushing back film by a few months, @irrfank down with jaundice and @deepikapadukone with resurfaced back issue caused during Padmaavat. While prepping, was transported to Maqbool days. Stunning look tests, can't wait to start shoot. Sending pyaar & duaaen to my Ustara and Afshan.

— Vishal Bhardwaj (@VishalBhardwaj) February 21, 2018
Entertainment
The song situation in the film was at Uma and Subir's wedding reception, actor David, who plays their mentor, asks them to sing. They sing Teri Bindiya Re.
Entertainment
How was Gajodhar born? What inspired Srivastava to take this name and use for comic relief and device? Back in 2013, while giving an interview to the AIB Podcast, the actor-comedian had given out all the details.
Entertainment
Amitabh Bachchan said, "She leaves for school in the morning and I leave for my shoot. While she returns at noon, her mother (Aishwarya Rai Bachchan) gives her tasks. I return home very late."