Decoding Andhadhun: Sriram Raghavan, co-writer Pooja Ladha Surti on putting together the best film of 2018
Slow-cooked and patiently written, Andhadhun has left audiences intrigued with its open-ended conclusion and multi-layered plot.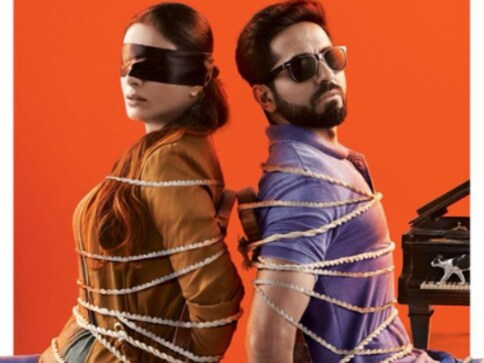 Andhadhun is playing in theatres more than 100 days since its release. For the cinephile in India, the film's success is great news — given its incredible story, humourous treatment that's low on hyperbole and high on surprises. It's also a film that has consistently found new audiences ever since its release on Netflix.
This is a vindication of Sriram Raghavan's style of filmmaking. This is as much an acceptance of unusual cinematic storytelling that Raghavan, Pooja Ladha Surti, his co-writer and editor, and Sanjay Routray, his producer, have believed in for years. Working from a simple, no fuss office decked in classic noir and retro film posters, this team has come full circle since Johnny Gaddar: Raghavan's first that set him apart as a noir filmmaker.
11 years since Johnny Gaddar, Andhadhun works like a charm.
Surti describes their film as, "madcap, without being slapstick. What will happen to this guy (the piano player) constantly in the film is the thriller part. You know everything about him, but you keep wanting to know what's going to happen to him next."
Sriram adds, "Like in Hitchcock's films, which are a genre in themselves about an innocent on the run; I found this premise intriguing (in Andhadhun). He is not entirely innocent as he is pretending to be blind. I found that there were immense possibilities in what the characters do next."
Meeting Raghavan and Surti in person disarms you. Humble and soft-spoken, they personify "normal" people, so unlike the standard puffed-up nature of most in the film industry. Yet, theirs is a world of guns, gore, blood and twisted incidents. "Our characters are thrown into abnormal situations. I suppose their reactions would be telling of where they came from, or what kind of people they are," says Surti. "Importantly, what kind of moral response would they have to a particular situation? While Ek Haseena Thi (co-written by Pooja and Sriram) was a story of a perfectly normal girl thrown into this abnormal situation, Andhadhun is a little more complex", she explains.
Also read: Ayushmann Khurrana discusses AndhaDhun's ending, reveals whether or not his character was blind
In Andhadhun, Tabu shows a diabolical side to her reactions. Raghavan explains, "Simi is not someone who has ever killed before. She neutralises him, because no one will believe him on what he saw, if he is blind. Killing doesn't come naturally to her. This isn't a revenge drama. Akash also doesn't want to hurt anyone, but he just wants his sight back." He further adds, "I really enjoyed writing out the moment where he gives foreground score while a murder is being cleaned up; (for me), everything began from this point. Then there were rigorous brainstorms, re-writes and we trashed a lot of stuff."
Part of the unpredictable universe of Andhadhun, with its piano scores and cold-blooded doctors, is Anil Dhawan. The yesteryear actor has been missing in action for decades; his films find a tribute in Andhadhun and he returns as a crucial character. The kitschy old Hindi film tribute, a signature to Sriram Raghavan's movies, emerges from a common love that both share for this cinematic era. "We both share a love for old Hindi film songs," he reminisces.
In creating the universe where Andhadhun flourishes, Raghavan recreates piano bars, an increasingly rare sight in Indian cities. He also goes back to Pune, the city of his choice to make films — Badlapur giving the bustling university town and culture center a touch of ominousness. "Shooting in Bombay is quite tough and very expensive and painful. I am from Poona and love the city. Every city is disappearing as newer, ugly structures are replacing old buildings. Pune is different that way. I remember there was a shop near my school that had a board stating it sells Guns, Typewriters, Horses. You wouldn't see something like that everywhere," he reminisces.
Like all his films, Sriram Raghavan took time to make Andhadhun.
The entire process took Raghavan 3-4 years. He first got the idea of developing this story from a French short film, The Piano Tuner by Oliver Trinier. It took 3 years of conversations to convince a hesitant team to hand over remake rights. Raghavan even travelled to Paris to persuade them. Meanwhile, a second glitch was the announcement of Kaabil with Hrithik Roshan, which featured him as a blind man. Once Raghavan realised just how dissimilar both stories were, he decided to go ahead and write out the final draft with Surti.
Slow-cooked and patiently written after a lot of thinking and arguing, the quirky black comedy/ thriller has left audiences intrigued with its open-ended conclusion and multi-layered. Raghavan had it easy with getting his actors on board, the toughest part of the job. Ayushmann Khurrana actually picked up the phone and asked to audition for the film. "Ayushmann texted me when we were thinking of who to cast as Akash. He was fabulous, and he kept his consistency throughout the film." Raghavan exults over Tabu's performance. "She carried the subtext in this part. She made the character unique, otherwise it could easily have become a typical villain," he says.
Presently, as he always does, Raghavan is wondering what to make next. Certainly something that's worth waiting and watching out for.
**
Also read: Sriram Raghavan lists 11 of his favourite thrillers of all time — from Psycho, Shutter Island to Double Indemnity
Entertainment
The actor is undoubtedly one of the best actors in Indian cinema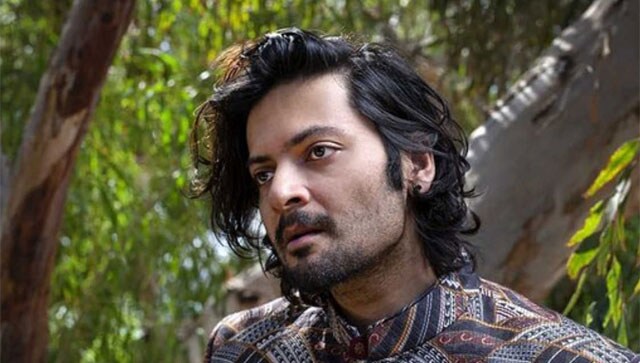 Entertainment
The film was shot during the small respite of time of covid lockdowns in late 2020 and is currently in post production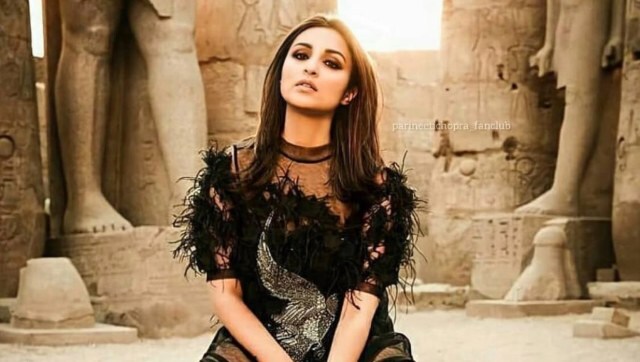 Entertainment
arineeti took to social media to share the happy news.