Debates around 'Udta Punjab' should be on solving drug abuse issues, not free speech
The focus of debate around Udta Punjab should be on solving the drug abuse problem in Punjab, not just free speech or censorship.
Congratulations India, you have just signed up to waste another week to debate free speech or the lack of it. Yes, "waste". Because it's shocking to find people repeatedly shocked over the fact that free speech in this country is restricted.
Over the past few months, we have riled over why a student cannot have the freedom to speak his mind in a university campus, we have criticized governments and politicians over their arrogance and insensitivity, we have questioned why comedians cannot poke serious fun at celebrities, we have wondered why Indians lack the ability to laugh at themselves and finally today we are amazed (again) at how movies are censored by a "dictatorial man operating like an oligarch in his constituency of censor board".
We have pointed fingers at everything and everyone, except the Constitution, where the actual problem lies. To be specific, please stop reading this and go through Article 19(2) of the Constitution right away.
Unless, that is drastically amended, absolute free speech will not exist in India, no matter who or which political party is in power. It seems as if we are getting stuck at defining the problem again and again without making the effort to find where the real solution lies. And the depressing part is that this five step process of shock, outrage, disgust, blame and apathy over free speech will not stop.
It's almost become fashionable to crib and blame politicians and government officials for obstructing a simple fundamental right such as free speech and expression but it's also stupid not to invoke the Constitution from where law enforcement authorities or governments get their power from. It won't be an exaggeration to say that Indians have started loving to get offended over the fact that someone got offended because somebody else offended that someone.
Take the current case of Udta Punjab. That it has raised another hue and cry over free speech is great, but no one can deny that the real purpose of the movie was to generate awareness over the widespread drug abuse in Punjab. Therefore, the focus of debate around Udta Punjab should be on solving the drug abuse problem in Punjab, not just free speech or censorship.
And let's not make the same mistake as we do when we outrage over restricted free speech. Sure, it is important to realize that there is a problem that exists but it is doubly crucial to look for answers.
In that context, several politicians from the opposition over the past few months have blamed the current SAD-BJP government in Punjab over the mess the state is in. But what alternatives have they proposed? Take Rahul Gandhi's statements on the issue. He has repeatedly spoken about how the government has failed to accept the reality and suggested that if Congress comes into power they will "take action against the people responsible for drug abuse and eradicate the problem within months".
Or consider Kejriwal's stance on this. He has accused the Punjab Government over fabricating data on drug addicts while failing to take "deterrent steps to control drug abuse". He has also promised that "once voted to power, AAP will not spare any drug lord and curb the supply chain of drugs currently patronized by politicians".
The difference in the public policy choice between the two is hard to find unless Kejriwal proposes a Lokpal for drug abuse. But even with the change in government next year, what are the odds of Congress or AAP severely denting the drug mafia? Less than zero. Because the answer does not lie in more prohibition but in decriminalization of drugs.
It has worked world over, it is being experimented in different countries and the results are there for all to see. The drug-policy reform can only come through its legalization and not a cursory ban on them. Many countries have realized this the hard way that the war on drugs just cannot be won. There will always be more people to put into prisons with little or no impact on availability of illegal drugs.
No one is advocating that India should legalize each and every drug but a start needs to be made with a well-laid out regulation for mild use and medicinal purposes. But for that it has to be understood that drug addiction is not a law and order problem (unless there is violence) but a problem which can be solved with the help of health professionals and dedicated prevention policies.
If a similar strategy is not taken up by AAP or Congress, the situation in Punjab will not significantly improve and we will soon have a sequel to Udta Punjab, only to be threatened again by the "dictatorial man" in the Censor Board.
But in a country where selling and buying alcohol is prohibited in some states, we are a long way away from even legalizing a substance such as cannabis. Therefore, it seems as if the five step process of shock, outrage, disgust, blame and apathy will take over. Just as it did in the case of free speech in India.
Why not we all just all raise a toast for hypocrisy and then drown in it?
Find latest and upcoming tech gadgets online on Tech2 Gadgets. Get technology news, gadgets reviews & ratings. Popular gadgets including laptop, tablet and mobile specifications, features, prices, comparison.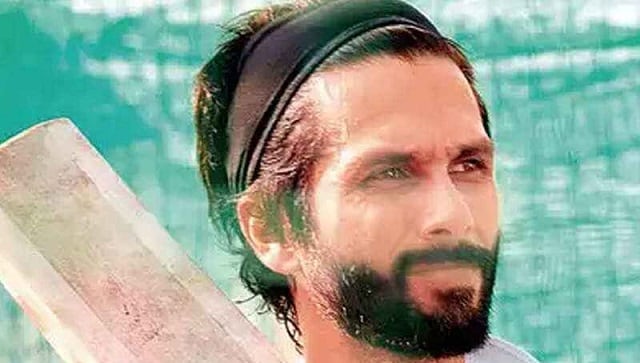 Entertainment
Shahid took Twitter to announce the schedule wrap and expressed his gratitude towards the state government for their efficient policies that enabled the team to shoot with proper safety measures amid the coronavirus pandemic.
Politics
The election to the LAHDC, which is the district's highest-elected body, is the first such exercise in the region since the Centre carved out the Union Territory from the erstwhile state of Jammu and Kashmir on 5 August last year
India
Total cases rose to 67,57,131 with 72,049 new cases recorded in the 24 hours, while the recovery rate climbed to 85.02 percent with 57,44,693 people having recuperated from the infection so far.