Dear Zindagi to Lamhe: Love stories with an age difference have a mixed box office record
Alia Bhatt-Shah Rukh Khan in Dear Zindagi might not be paired as romantically as popular Hindi cinema might be used to, but if it works it could help the genre of May-December romances become more real
The timing of the release of the Shah Rukh Khan-Alia Bhatt starrer Dear Zindagi (2016) could not have been more fortuitous.
It is not certain whether Khan and Bhatt are paired romantically opposite each other or what is the degree of the romance, if it explores that aspect at all, the Gauri Shinde directed May-December romance releases almost twenty-five years since Lamhe (1991), the film that put the sub-genre into spotlight as far as Hindi films went. Lamhe had a young man (Anil Kapoor) falling for a much older woman (Sridevi) but ended up raising her daughter (Sridevi in a double role) following her death and eventually ends up falling for the daughter, who bears a striking reflection to her mother.
While films that feature such a marked age difference between the leads as a part of the narrative, like in the case of Lamhe, are rare and in between, the phenomenon of younger heroines being paired opposite much older heroes is quite common. In spite of such a commonly occurring phenomena, the moment a film explores the romance between two people who have a considerable age difference between them, ironically enough, it ends up venturing into a kind of a no-go territory.
The concept of a younger heroine opposite a much older leading man is not as recent as Deepika Padukone featuring opposite Shah Rukh Khan in Om Shanti Om (2007) or a Sonakshi Sinha acting opposite Rajinikanth in Lingaa (2014), who also happens to be a close friend of her father Shatrughan Sinha (and she perhaps might have played with him as a toddler).
Back in the day when Hema Malini made her screen debut in Sapno Ka Saudagar (1968) she was 20 years old and was paired with a 44-year-old Raj Kapoor. This unique feature is not limited to just Hindi films. Telugu screen legend NT Rama Rao was 39-years older than Jayapradha when they first worked together in Yamagola (1977). In fact, the audience had no trouble seeing Neetu Singh play Jeetendra's little sister in Waris (1969) and just eight years later his lover in Dharam-Veer (1977) and wife in Priyatama (1977).
So, why is it then that when films feature the age difference as a part of the narrative the result has not been as successful? For instance, Amitabh Bachchan or Rajesh Khanna paired opposite with Neetu Singh was okay but a similar real life age difference explored cinematically in Anokha Rishta (1986) did not stick with the audiences. In the film a 19-year-old Sabeeha falls in love with her benefactor played by Khanna but the only reason the film was talked about was due to the alleged off-screen incident where Khanna was said to have molested his much younger co-star Sabeeha.
Among the are two facets of the May-December romances in Hindi cinema the one that features an older man opposite a younger woman has both enjoyed critical as well as commercial success. Although this might not have happened with the same films or even in the same century — Lamhe continues to be a critical favourite of many and Cheeni Kum (2007) where a 60-something chef (Amitabh Bachchan) falls in love with a 30-something software engineer (Tabu) was a commercial success — its acceptance still has been slightly better than the ones where the story featured an older woman alongside a younger man. Ek Nai Paheli (1984) that tried to explore it from both sides where a young man (Kamal Haasan) falls for an elder woman (Hema Malini), while the woman's daughter (Padmini Kolhapure) ends up falling in love with her mother's lover's father, (Raaj Kumar) failed miserably. Intriguingly enough the film's Tamil original, Apoorva Raagangal (1978), is considered a classic and besides featuring Kamal Haasan in the same role it is also remembered as Rajinikanth's screen debut where he played the estranged husband of the older woman (the late Srividya in the role that Hema Malini played in Hindi). Even Ek Chadar Maili Si (1986) where circumstances and traditions compel Ranno (Hema Malini) to marry her own brother-in-law Mangal (Rishi Kapoor) after the death of her husband Trilok (Kulbhushan Kharbanda) is not celebrated or recalled as much as it ought to.
Forget the reel age difference, in the past the real life age difference if the heroine was slightly older than the hero ended up becoming the focus than anything else. When Mohabbat (1997) had Madhuri Dixit paired opposite Akshaye Khanna, there was much written about how the former played the latter's real-life father, Vinod Khanna's heroine in Dayavan (1988) and when Vidya Balan was paired opposite Shahid Kapoor, reams were wasted on how she looked 'older' than him.
That popular Hindi cinema has been largely escapist in nature, and more focused on entertainment or thematically used to dealing in simplistic terms of good vs evil or right vs wrong is perhaps why it is not convinced of itself when it comes to exploring anything off the beaten track.
This trend is now somewhat changing and there are younger heroes being cast opposite 'slightly' elder heroines — Ranbir Kapoor and Konkona Sen Sharma in Wake Up Sid (2009), Kareena Kapoor and Arjun Kapoor in Ki & Ka (2016), Priyanka and Ranveer Singh in Gunday (2014), etc. In spite of the change in trend films that have an older woman in the narrative falling for a younger man is still not been explored as much as it might happen in real life.
The May-December romances in Hindi films might be a far way from a Harold and Maude (1971), one of the least seen ones in the genre where a suicidal 20-something Harold starts feeling attracted to a no-nonsense morbid 79-year-old Maude or The Graduate (1967), perhaps the most iconic in the genre where Benjamin (Dustin Hoffman) has an affair with a sophisticated older woman, Mrs Robinson (Anne Bancroft), but ends up falling in love with her daughter. Now, the lead in Dear Zindagi might not be paired as romantically as popular Hindi cinema might be used to but if it works it could help the genre become more real.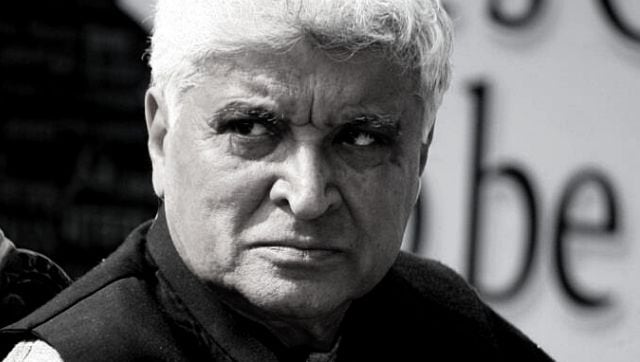 Entertainment
"When you're high profile, people have fun pulling you down, throwing muck at you. If you're a nobody, then who has the time to throw stones at you?" Javed Akhtar reacts to drug raids in Bollywood
Entertainment
A video of Aryan Khan's mother Gauri Khan crying in her car, after the court rejected Aryan's bail, has gone viral on social media
Arts & Culture
Since Bhatt is a household name, Agarwal is optimistic that having her financial backing will help his start-up enter new markets.