Dear Zindagi review: Shah Rukh Khan hops on the 'gyan' bandwagon yet charms with his presence
The fact that a superstar like Shah Rukh Khan is willing to play a supportive role that lasts a mere 40 minutes on screen, is by itself an applaud worthy change in Hindi cinema.
It all started with Aamir Khan in 3 Idiots and followed by the over-the-top, preachy guru gyan in PK. Next came Amitabh Bachchan in Pink, the dialogue delivery master  disguised as a lawyer whose booming speech on 'NO' was met with an equally  resounding "YES" from audiences - young and old, men and women. Papas can preach. Provided they are superstars.
Now comes Shah Rukh Khan, dropping every hamming trick from his Rahul dictionary, completely sidestepping out of the heroine's way (Huge Leap for the Bollywood Hero) and yet saying 'main hoon na' with equal charm, style and confidence and oozing that superstar screen presence while staying silent and simply listening. True charisma, that.
In Dear Zindagi, Alia Bhatt represents today's young, liberated woman who seems to have it all and is yet lost, alone, confused and very, very scared. She is a talented cinematographer but believes that she is not taken seriously because she is also hot. She has tall and handsome lovers (Kunal Kapoor, Angad Bedi, Ali Zafar) willing to go the extra mile for her but she always ends up breaking up with them. In other words, she is complicated. At some point, she starts getting sleepless nights and decides to see a therapist. Who better than the charming and easy going Dr Jehangir Khan (Shah Rukh Khan) who is completely at home playing  kabaddi with the waves, cycling along and giving life lessons on love.
A character like Alia's makes for a very contemporary premise and when cast opposite the King of romance, it's a double whammy. Director Gauri Shinde, who has earlier worked with an equally delightful Sridevi in her debut gem English Vinglish, works her magic with a wonderful casting coup, the second time too. Both these movies remind me of Queen where the protagonist is a helpless woman who finds herself through some soul searching. What's remarkable and gratifying about these stories is that they have an underlying and a very subtle feminist tone without being in the male bashing territory.
One could always argue that both Pink and Dear Zindagi needed and resorted to a male mentor or that superstar knight with lots of gyan to support and rescue the hapless, young heroine. Would these stories work without that father figure if not the romantic hero? And would these stories work without the iconic presence of Bachchan and Shahrukh? They would not raise that much curiosity or interest or footfalls in the theatre, perhaps.
Imagine both the movies having a female lawyer or therapist as in the case of Jodie Foster starer The Accused. Would Priyanka Chopra as a lawyer  inspire the same confidence in the subject as Amitabh Bachchan did? That's a risk which filmmakers are probably not ready to take yet. When Rani Mukherjee played the journalist backing Vidya Balan's character in No One Killed Jessica, it made for interesting viewing but had  few takers.
In Dear Zindagi, the subject itself, while being the most relevant today, lends itself to a very urban, multiplex audience. Hence a lot hinges on the casting and Ms Shinde is fully aware of this. Also, to his credit, the gracious superstar Khan brings out the best in Alia, just like their characters, Jehangir and Kaira. Watch how Alia springs alive like the fresh, white daisies on her table, with every shade of emotion possible; nervously declares… "I like you…. I really like you", looking vulnerable and hopeful at the same time; or speaks with a voice hoarse with unexpressed, deep sadness.
The fact that a superstar like Shahrukh Khan is willing to play a supportive role that lasts a mere 40 minutes on screen, is by itself an applaud worthy change in Hindi cinema. Thanks to a woman (Shinde).
So what if you still need a man to tell a woman that it's okay to date more than one man. That's okay too.
Entertainment
The Bollywood dream sequence helped stretch my imagination in a way that I believed the whole world was within me. This self-sufficiency helped me get through the physical setting I was in, from awkward social gatherings to the confines of my home during the pandemic.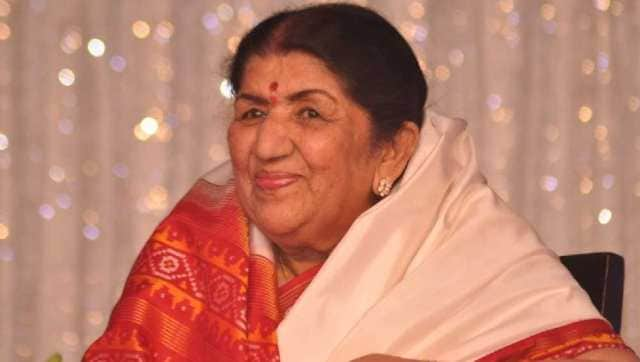 Entertainment
Narendra Modi wrote Lata Mangeshkar is respected for "humility & passion towards Indian culture."
Entertainment
The Supreme Court stayed the NCDRC order asking YRF to compensate complainant who felt 'cheated' by the exclusion of 'Jabra Fan' from Shah Rukh Khan's 2016 film. But it also upheld the exclusion of 'promotional' songs from films as "unfair trade practice."