Dear Zindagi quick review: Shah Rukh Khan, Alia Bhatt are perfect in charming, but stretched film
This week marks the release of one of the most awaited films of the year: Dear Zindagi. Shah Rukh Khan and Alia Bhatt star as a life coach Jahangir Khan and director of photography ​Kiara respectively, in Gauri Shinde's next directorial venture after 2012 English Vinglish.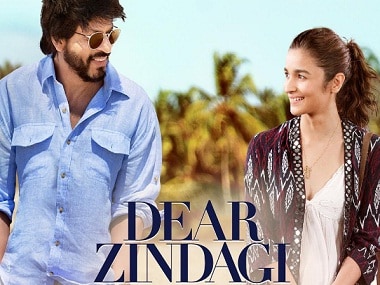 While we have given you the long review by our contributing editor Anna MM Vetticad, who believes the leads did a commendable job but the script needed more work, our in-house reviewer Renil Abraham was more positive about the film.
Dear Zindagi movie review: Incredibly cute Alia, Shah Rukh Khan need a more consistent script
Alia Bhatt is front and centre in the film, and is the perfect poster child for this generation: 'From learning to love one's Zindagi, to taking one step a time, to making mistakes, correcting them and learning to take the easy option sometimes because you're just not ready to face the difficult one, Alia Bhatt gives you an imperfectly perfect Kiara,' says Renil, in this short video review.
He feels there is one problem with the film: 'There are just too many characters and some of them unnecessary, adding nothing more to the narrative. And at 2 hours 30 minutes, the movie feels slightly stretched. Keeping that aside, Dear Zindagi is an amazing one time watch, watch it for Alia Bhatt, Sharukh Khan, Amit Trivedi's music and for you.'
Watch the full review here:
Updated Date: Nov 25, 2016 18:29:07 IST