Dear Zindagi music review: Arijit Singh owns this soundtrack; Alia Bhatt can really sing
There's a button titled 'soul' which automatically turns on when Arijit Singh starts to sing.
Much to Salman Khan's dismay, Arijit Singh continues to carry the weight of the best songs of 2016 on his shoulders. The soundtrack of Gauri Shinde's Dear Zindagi too, boasts of wonderful Arijit Singh vocals. The problem lies in the fact that beyond his songs, there's not much you'll remember about this album.
For a musician like Amit Trivedi, this is a downer. Dear Zindagi isn't nearly as good as Trivedi can do.
Take the title track from example. I understand that every slice-of-life film (which Dear Zindagi is) deserves a song where the protagonist realises, "and I think to myself, what a wonderful world..." but if you take away Alia Bhatt's happy face from the visuals of 'Love you Zindagi', what remains is a forcibly positive song. However, getting Jasleen Royal (of 'Nachde ne saare' from Baar Baar Dekho fame) to sing the song helps because she has a refreshingly untouched voice which suits Alia.
This brings us to the club mix of the song. That there is a club mix of a song called 'Love you zindagi' should convey whatever apprehensions I have about it pretty loud and clear. I thought was pretty sure people in clubs aren't going to want to sing "love youuuu zindagiiii" but then I heard Alia crooning the song, and with a few added beats here and there, it didn't sound that bad. You won't magically love the club mix if you didn't like the original, but it's a decent track to be playing in the background.
Enter Arijit Singh.
You don't need to me point out the difference between the Arijit and non-Arijit songs in the Dear Zindagi soundtrack. Just play it and you'll see. It's like there's a button titled "soul" which automatically turns on when Arijit starts to sing. You get pulled into the song without really doing anything consciously.
'Tu Hi Hai' starts that journey for you — not the title track — of being involved with the soundtrack of the film. The lyrics start making sense, you start putting two and two together based on the teasers. The versatility of Arijit can be heard clearly in this song. Here's a singer who can do a song like 'Nashe si chad gayi hai' from Befikre (which is an actual club song, btw), as well as a song like this.
The next song on the jukebox, 'Taarefon Se', seems like a continuation of 'Tu Hi Hai'. Possibly because the muse is the same, and the tone is similar. 'Taarefon Se' is soft, jazzy and very beautiful. The chorus line says it all, "Taarifon se nahi tu maane wali". 
This is the sort of song that relies far more on the vocals that the melody, and yet the melody is effortless. Easily hummable. This should have been the title track of Dear Zindagi, because yes, the film is about life and living, but 'Taarefon Se' captures every emotion that the film is trying to portray about its protagonist and makes a song out of it.
What's with break up songs? Ae Dil Hai Mushkil had it, and now Dear Zindagi. 
'Let's Break Up' is rather catchy, no doubt, and has the typical Amit Trivedi music production (catchy chorus, upbeat tempo, good singer), with a disco-spin. The fact that Amit Trivedi (and by extension Dharma and Red Chillies) have realised that people are going to go out and get drunk and party when they break up (stage 1 of post break-up distraction) is a good thing. 'Let's Break Up' is no 'Hungama ho gaya' from Queen, but it's fun nonetheless, courtesy Vishal Dadlani.
'Just Go To Hell Dil' could have been the 'Agar Tum Saath Ho' of Dear Zindagi, by which we mean it could have been the explosive come back song of a singer loved by millions (Alka Yagnik), but it's not. We miss you Sunidhi, and you have a golden voice, but it is wasted in this song. I'm surprised Amit Trivedi would choose Sunidhi for this song.
In the Fitoor soundtrack, there were two versions of the song 'Rangaa Re'. Sunidhi sang the Hindi version, while the English version was sung by Caralisa Monteiro. This is not to say that Sunidhi can't do English songs, but personally, I feel her diction is better suited to Hindi tracks. 'Just Go To Hell Dil' is easily the most forgettable song on the album.
And here's my main issue with this Amit Trivedi soundtrack, barring the fact that as a Trivedi fan, I think he can do much much better. There isn't one song on the album that I would possibly remember next year. Whereas, albums like Fitoor and Udta Punjab (both by Trivedi too) are so stark with their melodies and their identity, I remember details like which song is followed by which.
The fact that Dear Zindagi's best song is a rehash of an Ilaiyaraaja original from the 1983 film Sadma is proof enough. However, it is important to note that this criticism stems from fandom; Amit Trivedi's most average album is also far better than some of the noise we are subjected to in the name of music. 
Ilaiyaraaja's Ae Zindagi Gale Laga Le is a soothing, intense melody, and a difficult one. The Dear Zindagi soundtrack has two versions of it; one by Arijit Singh and the other by Alia Bhatt. The latter is a faster, contemporary, and more produced version of the song, but it works. Alia's version would be a great driving song, and shows you what a good remastering of a classic song can do.
Arijit Singh, however, adapts to the nature of the song, and makes it his own, much like most of his songs. You don't have to sit up and notice the vocals, they are just playing in the background. He makes it sound easy, like he's crooning in the shower. But yours truly tried singing this song in the shower and failed miserably. It's a hard one.
Not too long ago, when Ae Dil Hai Mushkil's music was released, I didn't think Arijit could outdo himself from the title track and 'Channa Mereya'. In comparison, the Ae Dil Hai Mushkil soundtrack has internalised its unrequited love trope down to its minutest beat, and that's what Dear Zindagi lacks.
I'm going remember every track from ADHM for years because of how powerful they are, but Dear Zindagi? It's an easy-going, partly melodious soundtrack, which Arijit Singh owns. It's one thing to show off your prowess, which he's done in the ADHM title track, but it's completely another thing to take an average song and make it beautiful.
This is Arijit Singh's year.
Entertainment
The incident occurred on Monday evening near a temple in Andheri, according to police
Entertainment
Kangana Ranaut will play Sita in The Incarnation, which will be directed by Alaukik Desai.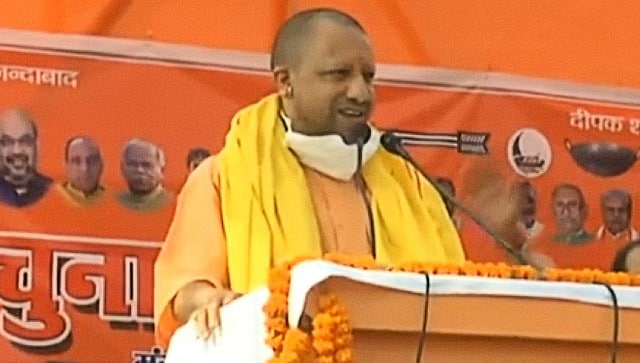 Entertainment
The seers alleged that Bollywood artistes consume alcohol, eat meat and involve in immoral activities due to which they can never represent pious characters of the Ramayana.