Dear Zindagi and the call to end mandatory maata-pitaa worship: Bravo, Kaira and Gauri Shinde
If the notoriously snail-like, risk-averse Hindi film industry can evolve to a point where it has stuck its neck out in our parent-adoring society to produce a Dear Zindagi, it is time to initiate a widespread public conversation about troubling questions relating to parenthood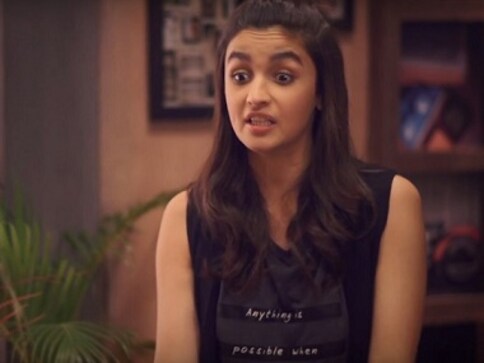 The mind goes where it wills. And last week, as I watched writer-director Gauri Shinde's Dear Zindagi, my mind – much to my amusement – wandered off in the direction of Asaram Bapu. The followers of the jailed religious guru have been trying for a while now to popularise Matru-Pitru Pujan Divas (Parents' Worship Day) as an alternative to Valentine's Day. They flashed through my head as I watched a particularly memorable scene from the film in which Alia Bhatt's character Kaira slams her mother, father and their irritatingly opinionated guests with these words:
(Spoiler alert for those who have not yet seen Dear Zindagi)
"Parents hone ka kaam?! Khatam kar do! Bachche paalna itna tough kaam hai toh end it na! Kisne kaha parents bane rehne ko? Ek toh theek se kaam shuru hi nahi kiya toh kyon continue kiye ja rahe hai? Put an end to it… Bachche paida karne ka idea kiska thha? Aapka. Correct? Aur phir jo chaaha unke saathh kiya, whatever you wanted. Aur blame bhi hum pe hi daalte ho. And then you say tough hai. Kya tough hai? My foot!" (Note: a translation of this monologue is provided at the end of the article)
(Spoiler alert ends)
Actually, never mind Asaram Bapu. Kaira's verbal explosion must surely rank as a moment of monumental subversiveness in Bollywood history and across Indian society as a whole. From a film industry that has for decades now made maata-pitaa adulation a virtual obligation, in a society that pedestalises parenthood and requires children to compulsorily venerate their mothers and fathers, here is a fictional young woman belling the cat on this parents-are-gods nonsense. Parents, the film in its entirety reminds us, are people – mere humans, sometimes good, sometimes bad, horrible at worst, imperfect at best.
Yash Chopra will perhaps be turning in his grave or in his urn of ashes or wherever he is resting in the cosmos, at this speech from the heroine of the latest big-ticket Bollywood release. After all, Dear Zindagi has been made in a cinematic universe far removed from Chopra's 1975 film Deewaar in which the crooked Vijay Verma famously taunted his honest brother Ravi with, "Aaj mere paas buildingey hai, property hai, bank balance hai, bangla hai, gaadi hai. Kya hai tumhare paas?" (Today I own buildings, property, I have a bank balance, a house, a car. What do you have?) to which dear treacly sweet Ravi replied: "Mere paas Maa hai" (I have Mother). No wealth could have been greater than a Nirupa Roy-like saintly Mommy in a hero's life back then.
Hindi cinema may have travelled the distance from parent worship to Kaira in the four decades since Deewaar was released, but in the real India the notion of parents as noble beings if not near-divinity persists — and those who disagree are damned. Bollywood, for a change, is a step ahead of society rather than trailing behind. For the sad truth is that Kaira speaks a truth most Indians are still afraid to utter.
The practice of idolising parents in India goes back to ancient Hindu mythology. One of the most popular accounts of Lord Ganesh has him competing with his brother Karthikey for a prize that varies with the version of the tale. The winner would be the sibling who manages to circumambulate the world first. Karthikey takes off on his peacock to circle the Earth. While he is away, Ganesh folds his hands, quietly walks around Shiv and Parvathi, and on Karthikey's return, claims victory. But you did not leave this place, Shiv points out. I did not need to, replies the son, to me my parents are my world.
Too many Indians miss a crucial point in this anecdote – that Ganesh may have revered his parents, but Shiv and Parvathi (as is widely acknowledged) were flawed. What distinguishes Hinduism from other present-day major world religions and gives it an element of relatability is that its deities are not portrayed as blemishless beings, but as gods with human failings.
Viewed in this context, it is ironic that Indian society – despite the prevalence of Hinduism – insists on seeing parents as universally selfless individuals who unconditionally love their children, views parenthood as a higher calling and a social duty, and decrees that children must forever be obliged to their parents, while condemning both singledom and childlessness within and outside marriage.
Singletons are considered footloose and fancy-free individuals fulfilling no social duties. The stereotype of the heavy-drinking, hard-partying (ergo noisy), immoral, sexually promiscuous bachelor and spinster (read: a likely bad influence on other youngsters) is so prevalent in urban India that housing complexes unapologetically announce a "dogs and unmarried people are not allowed" rule for tenancy and purchases. Married people who decide not to have children are openly labelled selfish.
Is becoming a parent an act of selflessness? Excuse my rudeness, but… Baah!
And seriously, selflessness is a choice, while the reality is that a majority of Indian women at least have no such agency. Providing an heir to the husband and his family line continues to be seen as one of a wife's primary duties. Most women in India have limited access to birth control and safe abortions anyway, a situation that reproductive rights activists and scholars have chronicled and decried for decades. There is a stigma associated with being a "baanjh aurat" (sterile/barren woman). And if you are either uneducated or financially dependent or both, not bearing a child when your husband and in-laws want one is obviously not an option.
Among women who do have a choice, it goes without saying there are plenty who become mothers because they love babies, children and/or the traditional family set-up, genuinely want to experience another life growing within them and feel maternal love. There are just as many, if not more, though who have children because it is customary, or they had not thought beyond the norm when they first got pregnant, or because societal and familial pressure was too hard to withstand, or for some other reason unrelated to the joys of motherhood. The result is scores of women out there who became mothers despite being disinterested in the role or not ready for it.
Men do not escape social pressure either. Try being a couple even in supposedly liberal circles who have not had a child for over two years after marriage. The intrusive questions about when you will give "good news" to the world at large are interspersed with inquiries about your fertility, jokes about the man "firing blanks", pity at what is vaguely assumed to be a sad, lonely, purposeless, empty existence and accusations of being self-centred, which imply that having a child is almost a sacrifice married folk make for the greater good.
This myth is debunked by the very people who propagate it when they coax singles to marry and married couples to have children. "Why don't you want to get married? Don't you love children?" they ask, as if potential spouses are nothing more than walking, talking sperm banks and fertile fields of ova. And that other question: "If you don't marry and have children, who will take care of you in your old age?"
Selfless, did they say? That too in an over-populated world?
Like Kaira in Dear Zindagi, Delhi-based stand-up artiste Sanjay Rajoura is one of the few public figures in India who openly disses parents and parenthood. "Bachche paida kiye thhe aapne, aur zindagi bhar karz chukaana hai unko? Indian ma-baap bachche nahin, mutual fund paida karte hai," he raged on stage during a show in mid-2014. (So you produced children but they have to repay the debt all their lives? Indian parents give birth to mutual funds, not children.) Rajoura has repeated the theme in subsequent performances while his associate in the comedy trio Aisi Taisi Democracy, film writer Varun Grover, dwells at length on the manner in which child-free couples are badgered to have kids.
Feminist publishing pioneer Urvashi Butalia is another rare voice on the subject. In a thoughtful and thought-provoking essay titled "Childless, Naturally" (excerpted in Mint in March 2013 and published in the book Of Mothers And Others: Stories, Essays, Poems edited by Jaishree Misra) Butalia advocates choice. She writes: "So what do we have in the end? The 'naturalness' of motherhood? The 'curse' of childlessness? The dread of barrenness? A life filled with lack, with loss of what might have been? Or just another way of living? A choice, happenstance, circumstance, call it what you like, but for me, it's a happy, contented, fulfilled life, despite — or perhaps because of — being what is called 'childless'. For those of you who've doubted yourself about this, let me assure you, it's a good place to be."
Frankly this is a no-brainer: the goal of course should be choice — educated and informed choice. If you wish to be a parent, be one, but do not judge those who have not conformed to the social norm. Do not try to convince others that you are worthy of an elevated stature, that you picked the most challenging option of all the ones available to humans or that you are a better person because of it. And for heaven's sake, do not expect your children to be grateful that you brought them into this world — they did not ask you to do so, you know.
Parent worship promoters may not appreciate such party-pooping discussions, but they need to be reminded of the harm caused by bad parents of whom there are too many out there. These include paedophiles who sexually abuse their own children, those who demand dowry for their sons and advise their daughters to bear domestic violence as a woman's lot, deny nutrition or an education to their daughters, deem it a right to be violent in various ways towards a child or at the very least to impose their decisions and choices on their progeny, and then there is the careless and unintelligent variety.
If the notoriously snail-like, risk-averse Hindi film industry can evolve to a point where it has stuck its neck out in our parent-adoring society to produce a Dear Zindagi, it is time to initiate a widespread public conversation about troubling questions relating to parenthood. Producer-director Karan Johar's schmaltzy 2001 film Kabhi Khushi Kabhie Gham was accompanied by the mushy tagline, "It's all about loving your parents" and featured a mother who, among other things, experienced an instinctive emotional quiver when her offspring set foot on the threshold of their house. If the same Johar 15 years later can co-produce Dear Zindagi, a film with normal Earthlings as parents, it is time to remind the human race that parenthood should be a choice, not a social compulsion; that deserving parents command respect, they do not demand it; and that devta is not a synonym for maata or pitaa.
Tujhe sab hai pata, meri Maa (You know everything, O Mother) was the title of a song from Taare Zameen Par directed by Aamir Khan in 2007. The denouement of Dear Zindagi appears to say: Main samajhne lagi hoon ki tujhe sab nahi pata hai aur voh bhi theek hai, meri Maa (I have begun to understand that you do not know everything and that too is okay, O Mother).
It is time to inject that line of thinking into the real world, if for no other reason then for the sake of well-intentioned, sincere, hard-working Mums and Dads out there struggling with the burden of unrealistic expectations drilled into their children's heads by society and the media at large.
(Spoiler alert again) Meanwhile, for readers who do not know Hindi, here is an English translation of Kaira's outburst quoted at the start of this write-up: "The job of being parents? End it! If bringing up children is so tough, then end it, na! Who asked you to persist with being parents? When you did not even start the job well, why are you continuing with it? Put an end to it… Whose idea was it to have children? Yours. Correct? Then you did whatever you wanted with them. Then you blame us if we don't turn out well. Then you say it's tough being a parent. It's tough, my foot!" (Spoiler alert ends)
Ouch!
Hold on… Revise that. Not ouch. Bravo, Kaira and Gauri Shinde.
Also read: For Anna MM Vetticad's review of Dear Zindagi, click here
Entertainment
"I am right up there with Kangana Ranaut when she mocks star kids with zero talent who get chance after chance after chance… just because a Karan Johar or a Sajid Nadiadwala is backing them," says Subhash K Jha
Entertainment
Watch Ranbir Kapoor's reaction to a fan shouting I love you at a football match.
Entertainment
In an interview with Firstpost, Reema Kagti talks about her long-term partnership with Zoya Akhtar, her journey in Bollywood and on her most awaited feature film The Archies