Dealing with morality in a changing India: Mani Ratnam speaks dil se
As the calendar was flipping a page from July over into August, director Mani Ratnam was being fêted in both Europe and North America.
As the calendar was flipping a page from July over into August, director Mani Ratnam was being fêted in both Europe and North America.
First, the man who fans call "Mani Sir" was given an ICON Award at the 2015 London Indian Film Festival, during which he also taught a master class. A few days later, the director was the subject of tribute at New York's Museum of the Moving Image in a retrospective series entitled Politics as Spectacle: The Films of Mani Ratnam.
The museum screened Roja, Bombay and Dil Se (Ratnam's so-called "terrorism trilogy") over a Friday, Saturday and Sunday to sold-out crowds. The director was joined on stage after each film by Columbia University professor Richard Peña for a discussion and audience Q&A.
In an interview before the series began, Ratnam was equal parts animated and relaxed discussing his career thus far.
First, how does he prepare for these types of retrospectives? Does he re-watch the films?
"No, I try not to see my own films," Ratnam said. "I'm not able to sit through them. I find it difficult to re-watch them. I don't know why, but I'd see only pixels. You see the mistakes, you're still not far enough away to look at them objectively."
And has anyone in an audience ever asked about some detail the director had forgotten? How does he handle that?
"Then I'll ask the person who's asked the question. 'Oh, is that in the film? I thought I took it out.' It happens very rarely, but I might as well be honest about it."
In reflecting on the three films the Museum of Moving Image was screening, the director has this to say about them:
On Roja: "Even today, what amazes me is how something which is from an ancient Indian story about a saint and his wife (Satyavan & Savitri) is relevant after so many centuries. If you just juxtapose this in a different situation, it really is the same. Emotionally something which is told to you as a kid, something that's been there for centuries, that you could make a movie of it – that still surprises me."
On Bombay: "Bombay is really an agony. I always felt that Bombay is the most progressive city India had, the most cosmopolitan, the most open to the multi-cultural thing and they all co-exist. When the riots broke out there, it really shook you. If this city can't hold itself together, it could happen anywhere. India could just go to splinters. That's what Bombay came out of – it's a cry to not let that happen."
On Dil Se: "It was India's 50th year after independence and we were all celebrating – look what we've done, how far we've come, how great we are – whereas there were pockets of India we're not really willing to look into. If you do look, you will not believe they've been independent for 50 years. Portions, especially the border states, which were not bringing in that many votes, were not growing like the rest of India. Dil Se really came out of that."
On the subject of Dil Se, and the now legendary and spell-binding song picturization of A.R. Rahman's Chaiyya Chaiyya, Ratnam explained that the scene had not been intended to take place on a train. "Originally, because it's in the northeast, which has a lot of rivers, we thought of setting it on a boat. But the pace of that was a different kind of song. The film had to start with the way Shahrukh Khan's character was thinking: everything was bright and full of energy, there is love, there is hope, there are dreams – all of that in front of your eyes. So we decided we'd shift it to a train. That decision came before the music was composed. So the song has that train's rhythm built into it. It has that tempo and the pace. When I heard the song the first time, I knew it was something else. It just blew you away."
Next, a location had to be found, and it turned out to be closer than Ratnam imagined. "It's amazing, we must have recced all the railways in hill stations, and all had these narrow gauges, which were too difficult for us to do the choreography on top of the train. So we had to find a medium gauge railway which was still climbing through something which looked like the northeast. After searching all over north India, I came back and found it in Ooty, where I shoot all my films!"
The shoot only took four days to complete. I wondered if Ratnam and his crew had their hearts in their throats for the entire four days, while Shahrukh Khan, Malaika Arora and all the dancers spun, jumped and gyrated atop moving train cars. He demurs.
"The only trouble we had were two things: we had a stunt coordinator with us, we had harnessed everybody, all the dancers. They might fall, but they'll never fall down. So we were very sure, except Shahrukh Khan, who refuses to harness himself. He refuses to wear it. I think he just felt that he couldn't. He's crazy! So that was one thing."
"And the second thing is there are a number of tunnels on the route that we're doing. We had gone ahead, measured each one, we knew what the clearance was, and some of them are low. These dancers, after they're done for the day and they're coming back, they're wild. They just let go, and we had to treat them like school kids to make sure they all duck when the tunnel's coming. We had these few numbers on the tunnels which you cannot afford to stand up, which'll knock your head off. So that was my responsibility, I was like a headmaster sitting there (Ratnam pretends to be angry) 'Grrrrrr! Number 17!' screaming at them, to make sure these guys behave themselves in their enthusiasm."
Jumping to the present, to discuss his most recent Tamil film, the commercially and critically successful OK Kanmani, I admitted to Ratnam my initial hesitation when I heard the premise of the film, yet another young love story - this time about an ambitious Tamil couple in Mumbai who fall in love and choose to live together, but not marry.
I explained to the director that my chagrin came from the belief that while your twenties might seem dramatic, later on, when inevitable larger challenges arise in life, you realize being twenty-something wasn't such a big deal after all.
I wondered why he returned to this subject again. Looking at it cynically, you could say, well, that's your biggest film audience, people in their 20s. That's where the money is. Taking a more optimistic tack, perhaps the director still has a sentimental side?
"It's a phenomenon that's happening in India, in all the urban areas," Ratnam explained, "and we're refusing to accept it. As is our tradition, we're refusing to accept that the kids these days are looking at marriage differently. In fact, when I was in London now, one lady picked up an issue with me on that (OK Kanmani) in the Q & A. She said 'How can you show something like that? Why are you aping the West? Why are you exaggerating and teaching our kids this is how it should be?' We tend to hide those things."
He continued "To me, it is as relevant as any of the issues of love stories have been. I didn't look at it as only a young love story. I think it's a relationship film and these are people in this generation who are West as much as anybody else is West, yet East as much as all of us were East. In their mind they will probably get married conventionally, but they want the option of 'I don't want to get committed.'"
As we were ending the interview earlier in the week, I asked Ratnam – after 24 varied and many highly regarded films – what does he think remains to be done?
Ratnam sounded like he's not ready to take his foot off the gas pedal any time soon. He said "I think there are so many things you can make films on these days. I think if you can make smaller films, tighter budget, then you can afford to push it here or there. India's changing quite a bit so you can afford to deal with things happening around you in terms of morality, in terms of rights and wrongs, and coming to know yourself."
Find latest and upcoming tech gadgets online on Tech2 Gadgets. Get technology news, gadgets reviews & ratings. Popular gadgets including laptop, tablet and mobile specifications, features, prices, comparison.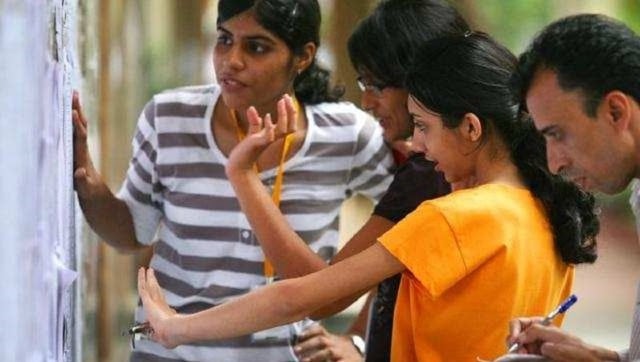 India
Students whose names have been mentioned in the CG PET phase three seat allotment 2020 will have to confirm admission online and pay the required fee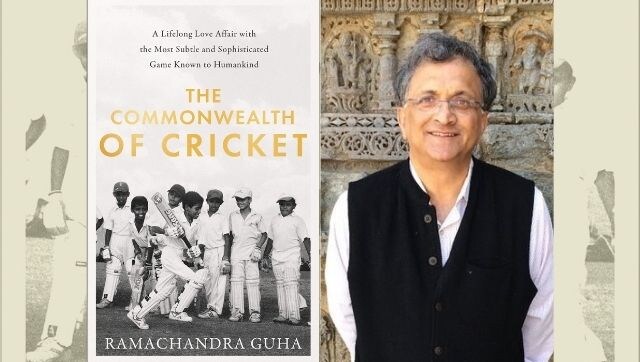 Sports
The historian also recounts his brief stint as an administrator at the BCCI, where his resignation within six months of his appointment ruffled a few feathers in the cricketing fraternity.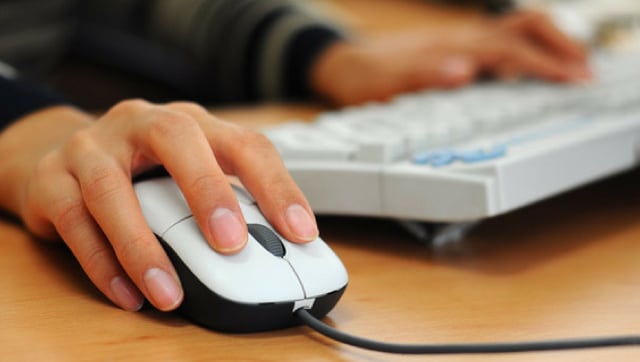 Sports
TNEA is conducted by the Directorate of Technical Education, Tamil Nadu, for candidates seeking admissions in various engineering colleges in the state