Deadpool 2 teaser trailer starring Ryan Reynolds is loaded with action, self-punching humour and introduces Cable
Deadpool 2's new teaser-trailer is filled with the expected high-octane action filled with raging bullets, gunshots and of course some self-deprecating humour.
Recently, the makers of the upcoming action-comedy superhero flick Deadpool 2 teased the audience with a new poster of the film featuring Ryan Reynolds' Deadpool re-enacting a stance from 1983's Flashdance. And now, on 8 February, a new teaser trailer of the film was released that introduces Cable, the furious mutant from the future.
The video is filled with high-octane action filled with raging bullets, gunshots and of course some self-deprecating humour. This is one of the USPs of the Deadpool franchise, where the central character is also seen directly interacting with the audience, apart from being the part of the original screenplay.
This video, 2-minute-10-second long, is basically dedicated to Cable. He, in a grim and villainous tone, says, "I was born into war, bred into it," and that's when the teaser stops abruptly focussing on Cable's green hand. And from the background, we hear Reynold/ Deadpool/ Wade Wilson's voice saying, "What in the actual ass? Dale! Why are the visual effects not done? It's a metal arm! It's not like we're trying to remove a moustache!" (Those, who didn't get it: It refers to Superman actor Henry Cavill's moustache, from the DC's 2017 film Justice League, which was digitally erased).
While we all know who Deadpool is, Cable is a new mutant added to the super-successful movie franchise. He is part of the extended X-Men Universe; he is the son of Scott Summers (Cyclops) and Madelyne Pryor (clone of Jean Grey) from the future.
Deadpool 2 stars Ryan Reynolds as Wade Wilson/Deadpool, Morena Baccarin as Vanessa, TJ Miller as Weasel, Leslie Uggams as Blind Al, Brianna Hildebrand as Negasonic Teenage Warhead, Stefan Kapičić as the voice of Colossus, Zazie Beetz as Neena Thurman/Domino, Josh Brolin as Nathan Summers/Cable, Jack Kesy as Black Tom Cassidy, and Karan Soni as the taxi driver Dopinder from the first film.
The film produced and distributed by 20th Century Fox is slated to release on 18 May this year.
Watch the new teaser here:

Entertainment
Where Are You is about a photographer who experiences an artistic decline and starts taking his aggressions out on his artist girlfriend.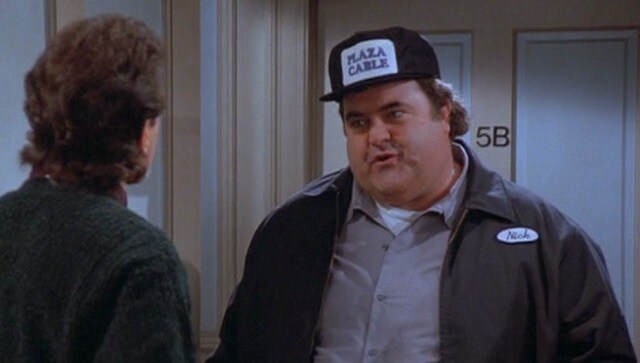 Entertainment
Walter Olkewicz passed away in his Los Angeles residence following a prolonged illness.
Entertainment
'They're stealing the identity of a family to make a profit, to increase the income of the Hollywood system," the great-grandchildren of Gucci say about Ridley Scott's The House of Gucci.