Deadpool 2: Ryan Reynolds paints a bizarre picture in innuendo-laden teaser
Ryan Reynolds painting a la Bob Ross style, Domino and Cable's brief appearance, guns, blood and a whole of innuendos — Deadpool is back
A peculiar (read: hilarious) teaser for Marvel's Deadpool 2 just hit the internet and it fit right in line with the unique (read: wacky) promotional strategy that the movie has been employing till now.
This latest glimpse into the Marvel universe sees Ryan Reynolds in full Deadpool gear as he imitates the late Bob Ross, an artist from a PBS instructional show called The Joy of Painting. Reynold's potty-mouthed superhero is dressed as in Ross' usual attire on top of his Deadpool suit, and as he paints, he gives out inane yet gruelling details of the act (painting).
After several seconds of Deadpool running off his mouth (his speech filled with innuendo and double talk, as per usual), we finally get a glimpse of the action as a barrage of shots are thrown our way in which we see explosions, blood, and several important characters. The violent montage sees Josh Brolin, the new antagonist of the franchise, as Cable, Negasonic Teenage Warhead (Brianna Hildebrand) and Leslie Uggams as Blind Al. We also see Zazie Beetz make a brief appearance in character as Domino.
We also see a pyrokinetic mutant, an intimate scene between Deadpool and Vanessa, a glimpse of Cable (well, just his hand, but we'll take anything) and our beloved taxi driver Dopinder, who was originally seen in a cameo in Deadpool.
After that we are taken back to Reynolds and his paint job, with Reynolds reminding us — "hugs not drugs".
Deadpool 2 has been directed by David Leitch after the former director, Tim Miller, dropped out of the movie franchise due to creative difference with Reynolds. Deadpool 2 is all set to hit theater screens on 1 June, 2018.
Watch the Deadpool 2 teaser here
Entertainment
Coolio won a Grammy for best solo rap performance for "Gangsta's Paradise," the 1995 hit from the soundtrack of the Michelle Pfeiffer film "Dangerous Minds" that sampled Stevie Wonder's 1976 song "Pastime Paradise" and was played constantly on MTV.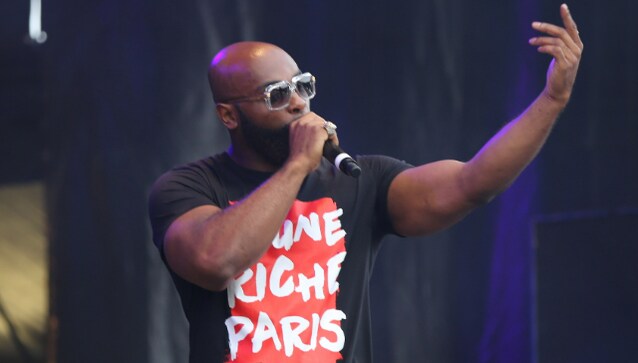 Entertainment
The rapper's ex filed a criminal complaint against him in July, prompting Kaaris to lodge his own complaint for a false report.
Entertainment
The 51-year-old performer whose given name is Michael Tyler is innocent of all charges, attorney Joel Pearce said after the arraignment in Ascension Parish court in Gonzales, about 15 miles (24 kilometers) from Baton Rouge.