Deadpool 2: Here is what Brad Pitt demanded in exchange for a cameo in the Ryan Reynolds-starrer
Brad Pitt demanded a hand delivered cup of coffee in exchange for a cameo appearance in Ryan Reynold's Deadpool 2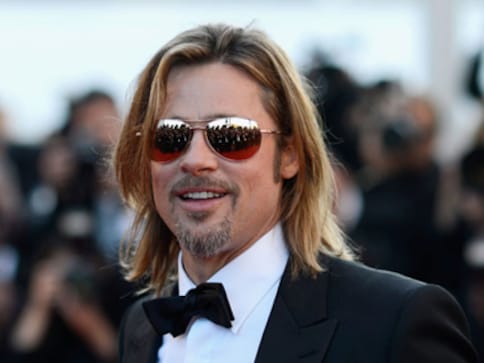 It has been a week since Deadpool 2 has been in the theatres, and the film has been doing exceptionally well at the box office. The film is packed with a good balance of comedy and action and also numerous celebrity cameo appearances, which were unexpected for even the most hardcore Marvel fans.
The most surprising one was that of Brad Pitt, who lately has been selective about the choice of films he works in, according to IndieWire. 
Pitt appears midway through the film as Deadpool's superhero team X-Force's invisible recruit Vanisher. He becomes visible in the brief moment he gets electrocuted to death.
When Ryan Reynold's personally approached Pitt to appear in the movie, the actor agreed instantly but had one specific demand.
"He said 'I want a hand-delivered Starbucks coffee from Ryan Reynolds himself'," Rhett Reese, the writer of the film told Yahoo Entertainment. 
Pitt also 'worked for scale', which means that as a part of the Screen Actors Guild the minimum amount he could accept was $1000. The actor was also considered for the role of the time-travelling mutant Cable before Josh Brolin was roped in for the role.
Apart from Pitt, Matt Damon and Alan Tudyk also appear in Deadpool 2 as the men Cable first meets when he travels back to time, reports Hollywood Reporter.
Find latest and upcoming tech gadgets online on Tech2 Gadgets. Get technology news, gadgets reviews & ratings. Popular gadgets including laptop, tablet and mobile specifications, features, prices, comparison.
Entertainment
Jennifer Aniston, who was up for best lead actress in a drama series for The Morning Show, appeared during the virtual broadcast alongside her Friends co-stars Courteney Cox and Lisa Kudrow.
Entertainment
The pandemic protocol includes mandatory and comprehensive use of personal protective gear and testing of cast and crew members and a dedicated coronavirus supervisor to oversee it all.
Entertainment
Twenty-five years since its release, Seven remains a cult classic because it inspired many copy-cat clichés in cinema, and launched several careers.