Deadpool 2: Fan favourite Negasonic Teenage Warhead will return, will be 'cooler'
Actress Brianna Hildebrand thinks her character Negasonic Teenage Warhead will be 'cooler' in Deadpool 2.
Deadpool was a surprise hit last year, and Negasonic Teenage Warhead was one of the most surprising parts of its success. The obscure mutant with the crazy name quickly became a fan favorite, and we can expect a lot more of her in the upcoming sequel - with a few changes.
Actress Brianna Hildebrand thinks her Deadpool character Negasonic Teenage Warhead will be 'cooler' in the movie's 2018 sequel.
Hildebrand said, "I've not yet actually read the script, but I do think she (the character) will be a lot cooler, based on the wardrobe ideas and stuff. I'm very excited. (I've) just (seen) some ideas, nothing that's concrete or anything. But I think it's cool that she's grown and matured and she still has so much of this essence of a punk kid."
She said that she connected with her character so well because she could relate to the 'young teenage angst' that Negasonic - real name Ellie Phimister - displays.
Asked what it was like to portray a character who connected so well with many of the Deadpool audience, Brianna said,"That was exciting, just because I felt so close to Negasonic in that she reminded me so much of myself. Like young, teenage, angsty like p***ed off Brianna is who she reminded me of.
"It was just like, 'Oh! She's so cute. I get her, you know?' So yeah. That was super exciting to see that people liked her too because it felt like people liked me, or the part of me in there somewhere."
(With inputs from agencies)
Entertainment
The Hindi trailer for Deadpool 2 has been released, and it's hilarious.
Entertainment
Stuntwoman Joi 'SJ' Harris was killed in a motorcycle crash on 15 August on the Vancouver set of Deadpool 2.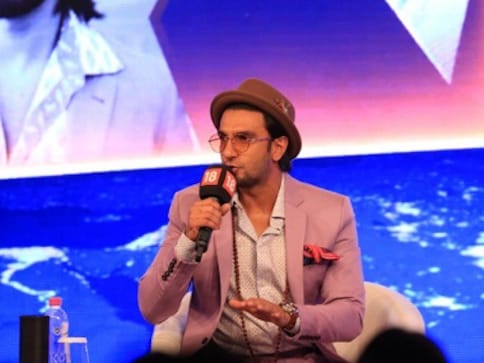 Entertainment
Bollywood actor Ranveer Singh has lent his voice to Ryan Reynold's Deadpool in the Hindi version of Hollywood film Deadpool 2.