DC's Black Panther? A Wrinkle in Time director Ava DuVernay roped in to direct superhero ensemble New Gods
DC's new pick Ava DuVernay is just coming off the release of Disney's female-led, sci-fi saga A Wrinkle in Time, as the first Black woman to held a $100 million film.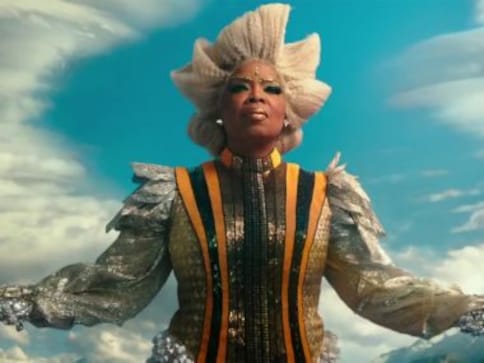 Die hard fans of the DC Extended Universe, who have been reeling from the underwhelming performance of Justice League, and lay audiences who are increasingly appreciative of diversity and new perspectives in Hollywood evidenced in the stellar reception of Black Panther, have something new on the horizon to rejoice in. Director Ava DuVernay will be helming DC's next big property New Gods based on the DC Comics series created by the legendary Jack Kirby, as reported by Variety.
DuVernay is just coming off the release of Disney's female-led, sci-fi saga A Wrinkle in Time, as the first woman of colour to have directed a Hollywood action movie over $100 million budget with an inclusive cast. The likes of Oprah Winfrey, Reese Witherspoon and Mindy Kaling attended the movie premiere recently while the film has reportedly grossed $42.2 million in its first week run in North America, as reported by Variety.
New Gods is a promising sign of change in Hollywood where previously, Patty Jenkins-directed Wonder Woman had broken superhero movie stereotypes and highlighted female empowerment in the usually male-dominated narrative of the genre.
New Gods revolves around the good vs evil mythology centered on the twin alien worlds of New Genesis,and Apokolips, which exist beyond the normal dimensions of space and time, in a realm called the Fourth World. Darkseid, the evil lord of the dystopian Apokolips, is opposed by his son Orion who has been raised by Highfather, the leader of the idyllic planet Genesis. Other major characters include Metron, who observes both sides  but never chooses any one side, and Big Barda, Ava Du Vernay's self confessed favourite superhero, who is a powerful female warrior, as reported by The Hollywood Reporter.
The Fourth World Saga opens up a vast array of characters through its space-operatic scale of mythologies and sprawling storyline, which would be the ideal boost to Warner Bros' struggling fortunes with their DC Entertainment offerings, with the next one Jason Momoa's Aquaman coming up next on 21 December.
also read
Entertainment
The 'Anniyan' star took to his Twitter account to clarify his stance and why the filmmaker was not able to receive a response from him
Entertainment
Embrace the vibrant spectrum of love, acceptance, and authenticity this Pride Month as Netflix India proudly presents a captivating collection of LGBTQIA+ films and series.
India
Congress leader Rahul Gandhi on Thursday said that Muslim League is a completely secular party and there is nothing non-secular about the outfit, drawing a sharp condemnation from the BJP