DC Universe unveils 2019 slate; sizzle reel teases Doom Patrol, Young Justice, Harley Quinn animated series
DC universe has announced the premiere date for the return of Titans spin-off Doom Patrol as 15 February
As 2018 draws to a close, DC Universe has unveiled its slate of content for the next year in a promo video. Subscribers of the DC streaming service will be offered an extensive inventory of DC content including new season of Titans, the highly anticipated return of Young Justice, Doom Patrol, the animated Harley Quinn series, Swamp Thing and Syfy's Krypton.
Coming to #DCUNIVERSE in 2019. (Dates subject to change) pic.twitter.com/v9LAzbDEdx

— DC Universe (@TheDCUniverse) December 27, 2018
First in January, Young Justice: Outsiders will be making its return for a third time. Developed by Brandon Vietti and Greg Weisman, the series follows the lives of teenage superheroes and sidekicks who are members of a covert operation group that acts as the young counterpart to the famous adult team: the Justice League.
Then, the first episode for the web series Doom Patrol will premiere on 15 February. It is a spin-off of Titans, with April Bowlby, Brendan Fraser and Matt Bomer reprising their roles.
The latter part of the year's roster will feature the live-action horror-drama Swamp Thing and Stargirl from Geoff Johns. Finally, in the year-end, the Harley Quinn series will be making its debut, with The Big Bang Theory star Kaley Cuoco voicing the protagonist.
Watch the promo video here:
Find latest and upcoming tech gadgets online on Tech2 Gadgets. Get technology news, gadgets reviews & ratings. Popular gadgets including laptop, tablet and mobile specifications, features, prices, comparison.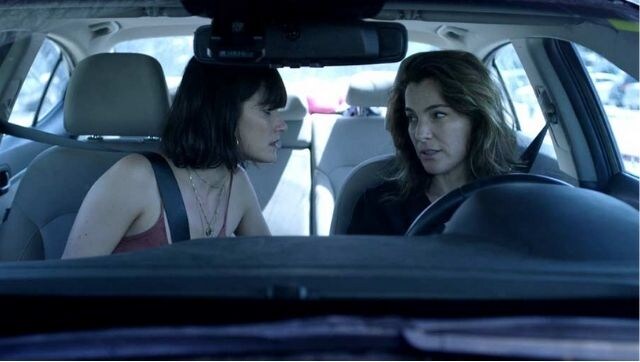 Entertainment
As a psychological drama, Losing Alice feels too self-conscious to be enjoyable or even provocative
Entertainment
Tribhanga is the kind of film that'll probably sensitise children towards their mothers, so that they don't expect their mothers to be superhumans all the time.
Entertainment
The Dig's cast dissects the making of the historical drama and how director #SimonStone kept the actors "very unrehearsed, very free, very spontaneous."