David Schwimmer, Oscar Isaac to voice new thriller podcast series, Homecoming
The concept of radio shows of yore is being revived by podcasting company Gimlet Media.
It has acquired the thriller documentary series The Jinx, and listeners might also be treated to a fictional audio series Homecoming — that will bring back memories of an old-fashioned radio serial.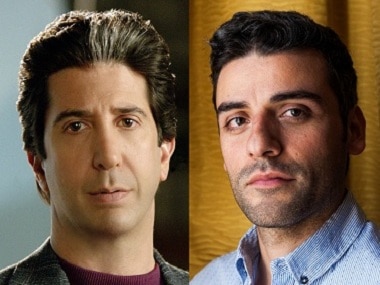 Featuring the voices of Oscar winning Star Wars: The Force Awakens actor Oscar Isaac and David Schwimmer (Ross from Friends) the series will be a six-episode psychological thriller that takes place at an experimental facility. The show will also feature David Cross (Arrested Development), Catherine Keener, and Amy Sedaris.
Isaac is a soldier looking to readjust to civilian life, with Keener as his caseworker and Schwimmer as the ambitious supervisor at the facility. The story is told through phone calls and therapy sessions, plus 'overheard' conversations.
Homecoming is written by bestselling author Eli Horowitz and Micah Bloomberg, with sound design by Mark Phillips and will premiere on 9 November, with one episode debuting every week.
Gimlet's other non-fiction series include Crimetown, from two of the producers of HBO's The Jinx: The Life and Deaths of Robert Durst, which is set in Providence, Rhode Island, a town so steeped in organised crime that its mayor, Vincent 'Buddy' Cianci, resigned from office after kidnapping and torturing the man his wife was having an affair with — and then won his mayorship back. The series premieres 20 November. Another interesting series is Undone which looks at the aftermath of the biggest news stories of yesterday, when the news crews rolled away. The first season will delve into what happened after a group of black men 'Deacons for Defense and Justice' faced the Klu Klux Klan in one of the South's biggest Klan strongholds in 1965.
Updated Date: Nov 03, 2016 11:27:36 IST