David Fincher to write, executive produce prequel series of Roman Polanski's 1974 film Chinatown for Netflix
David Fincher has previously collaborated with Netflix on House of Cards, Mindhunter and Love, Sex & Robots.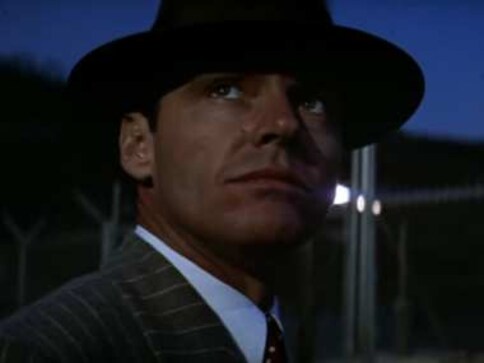 Roman Polanski's 1974 cult classic feature Chinatown is nearing a prequel series order from Netflix as the streamer has roped in filmmaker David Fincher and original scribe Robert Towne for it.
The potential series is set before the events of the original film and follows the protagonist private investigator Jake Gittes before the events of Chinatown as he tackles cases involving LA's one percent, endemic corruption, infrastructure and natural resources.
Two-time Oscar winner Jack Nicholson played Gittes in the movie, which also featured veteran actor Faye Dunaway as Evelyn Cross Mulwray.
According to The Hollywood Reporter, Fincher and Towne will pen the pilot episode of the series. They will also executive produce alongside Josh Donen.
"Chinatown" became a box office and critical hit upon its release, racking up eleven Academy Award nominations.
But it was only Towne who went home with a trophy for the best original screenplay.
In 1990, a sequel, titled The Two Jakes was released, with both Nicholson and Towne returning. But it could not replicate the success of its predecessor.
Towne has received Oscar nominations for his screenplays of films like The Last Detail, Shampoo and Greystoke: The Legend of Tarzan, Lord of the Apes.
Fincher has collaborated with Netflix on the Kevin Spacey-Robin Wright political drama House of Cards. He has also executive producer and directed Mindhunter and was the executive producer on Love, Death & Robots. Fincher has directed a Netflix film Mank, starring Gary Oldman as Citizen Kane writer Herman Mankiewicz.
(With inputs from Press Trust of India)
Entertainment
The nightclub that Darcelle opened more than 50 years ago in downtown Portland, Darcelle XV Showplace, posted a statement on Facebook expressing grief and asking for privacy and patience.
Entertainment
In a trial that Judge Kent Holmberg and attorneys for both parties have agreed will last eight days, with each side getting four to call witnesses, Friday marks the final day that Sanderson's attorneys can compel Paltrow to testify.
Entertainment
Baldwin's legal team in February sought to disqualify special prosecutor and Republican state Rep. Andrea Reeb of Clovis based on constitutional provisions that safeguard the separation of powers between distinct branches of government.