Darsheel Safary: I want a leading role that's a worthy follow-up to Tare Zameen Par
Darsheel Safary, who earned a Best Actor nomination for his role in Taare Zameen Par, is all grown up, and ready for a second innings in acting
Mumbai: The youngest actor in India to be nominated for Best Actor alongside Shah Rukh Khan, Darsheel Safary established new levels of acting excellence for a child actor in Taare Zameen Par (TZP). After a break from acting, Darsheel is now back to his chosen vocation.
Excerpts from an interview:
It's tough to believe you are now all grown up!
[Laughs] Yes. I am 19 now. Though I am still recognised as the kid from TZP, the memory has now blurred, thankfully.
What have you been up to since TZP and the other films you did as a child?
After my phase as a child actor, I wasn't sure whether I wanted to continue with acting. I wasn't sure of anything. My dad told me to take a clean break from acting. In Class 11 and 12, I just enjoyed my school and friends and studies.

Then the acting bug bit you again?
Yup. Once an actor always an actor, In college I found myself doing a lot of amateur theatre, also 30-35 street plays. I was hooked. I knew I wanted to be nothing but an actor now.
How did you get the chance to do the play that you are going to be doing at the National Centre Of Performing Arts?
When director Abhishek Pattnaik offered me a chance to share theatre space with stalwarts like Dalip Tahil and Ananth Mahadevan in a play called Can I Help You?, I didn't have to think very hard before accepting the offer. This was just the kind of challenge I was looking for, to take me into mature acting.
Tell us about your role.
I play a character called Rikhab who is an aggressive fast bowler. I know fast bowlers are aggressive any way. But Rikhab's aggression goes beyond the cricket field. He is angry, he is resentful, he is seething from inside...until something happens to him. The character has fantastic growth during the course of the play. I feel very lucky to have got this role.
Are you looking at a career in Bollywood?
Oh absolutely. But I am not in a hurry. I am only 19. I won't sign a predictable teenybopper debut where I have to dance and sing and romance a chick. I want a debut as a leading man that would be a worthy follow-up to TZP. In the meanwhile I am committed to my play for two years.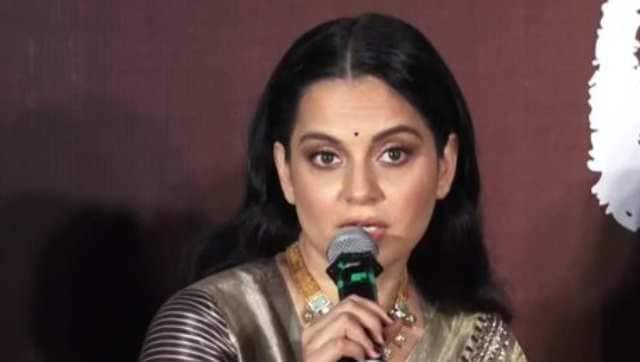 Entertainment
Javed Akhtar had filed a criminal complaint against Kangana Ranaut in November 2020 before the magistrate for allegedly making defamatory and baseless comments against him in television interviews.
Entertainment
As Priyadarshan returns to Bollywood after a hiatus of eight years with Hungama 2, a look at his popular Hindi comedy films.
Entertainment
Shilpa Shetty says she refused offers of scripts about hard-hitting subjects and heroine-centric plots, as they lacked commercial value.