Daniel Craig hates playing James Bond, just like Sean Connery: Here's why
Why Daniel Craig's worry about being typecast as James Bond is justified, if you have a look at his predecessors like Sean Connery and Pierce Brosnan.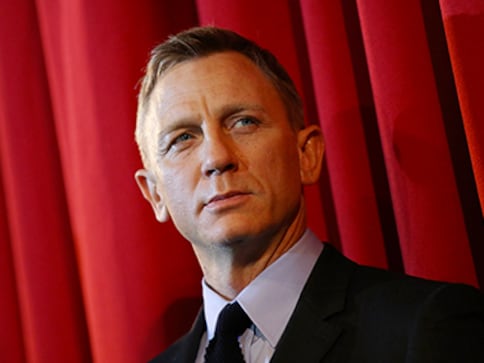 Sean Connery was the most revered actor to take on the mantle of James Bond, and since then the legendary role of the British assassin has played by by the likes of Roger Moore, Timothy Dalton, David Niven and Pierce Brosnan.
When Daniel Craig took over the 007 mantle from Pierce Brosnan, with the film Casino Royale, critics were wary of the blond-haired blue-eyed star taking on the prized role because not only did Craig not look the part, but he was relatively unknown at that time.
But Craig proved his critics wrong with four consecutive hits as the British secret agent with a penchant for martinis (with Quantum of Solace, Skyfall and Spectre).
Even though Craig's stint as James Bond might be one of the most successful ones in history (his four films have amassed more than 800 million dollars in box office collections worldwide) the British actor is less than happy about playing Bond again.
This came to attention in an interview with Time Out, when asked if he'd consider doing another movie after Spectre:
"I'd rather break this glass and slash my wrists. No, not at the moment. Not at all. That's fine. I'm over it at the moment. We're done. All I want to do is move on."
Craig went on to clarify that "if I did another Bond movie, it would only be for the money."
His prayers have been answered. According to an exclusive report by Radaronline.com, Sony has offered the actor 150 million dollars to feature in two more Bond films.
(Also Read: Daniel Craig offered $150 million (that's Rs 996 crore) to do two more Bond films?)
"Daniel's the key for a seamless, safe transition as far as Sony and Bond bosses are concerned, and they're prepared to pay a king's ransom to make it happen." says a source close to the studio.
Numerous actors are tipped to play the iconic role once Craig finishes, including Tom Hardy, Damian Lewis, Henry Cavil and Idris Elba.
Meanwhile according to a February 2016 report by Variety, Craig has taken up a role in the series Purity, produced by Showtime. Purity is based on the novel by Jonathan Franzen, and tells the tale of a young woman raised in unusual circumstances in Northern Carolina.
Variety had also reported in the same article that there was a bidding war going on for the series, with Showtime, FX and Netflix all interested.
Why is Craig trying to distance himself from playing the most famous British assassin in the history of time? Is he scared of getting typecast?
Craig was a relatively unknown actor before he took up the role of playing Bond. His acting career before Bond hadn't really taken off. He played obscure roles like the one of the murderer Perry Smith of In Cold Blood fame in Infamous (he has a scene where he kisses Truman Capote), and his role as Mikael Blomkvist in the silver screen adaptation of Stieg Larson's A Girl With A Dragon Tattoo received mixed reviews.
But Craig is right in wanting to be more than Bond.
If you take a look at his Bond predecessor, Pierce Brosnon's career graph after his stint as 007, it has steadily declined. Though critics appreciated his performance in the his first post-bond film, Laws of Attraction (2004), it was a box office flop.  In the same year, Brosnan starred in After the Sunset alongside Salma Hayek and Woody Harrelson.
The film elicited generally negative reviews and a 17% rating on Rotten Tomatoes. Brosnan's next film was 2005's The Matador, which also failed to make its mark at the box-office, even though his performance was lauded by critics. Since then, his presence in the film industry has been relegated to blink and miss roles or supporting roles, like the one in the ABBA musical Mamma Mia!
The same hold's true for Roger Moore's career. Though Moore was in theory, a fan favourite, Moore did not grace the screen till five years after playing the legendary character. In 1990 he appeared in several films and writer-director Michael Feeney Callan's television series My Riviera and he starred in the 1989 film Bed & Breakfast. His career too, gradually faded.
Sean Connery hated playing Bond with an equal fervour. In a notable interview, as quoted by The Guardian, he is to have said, "I have always hated that damned James Bond, I'd like to kill him.
Connery was even reluctant to sign up for more than one Bond movie, and when he reached the 'last' one, he gave away the entire salary to charity, presumably out of spite (apparently the Bond producers hate charity).