Daisy Shah on Race 3 co-star: 'Everybody is not Salman Khan; nobody wants to take a risk with newcomers'
Race 3 star Daisy Shah jokes, 'Today, people who may not know my name, have started saying: 'Arre, yeh business dialoguewali ladki hai na?''
Very rarely does it happen that a dialogue, scene or a song becomes such a rage even before the release of a film. But Race 3 and one of its leading ladies, Daisy Shah, achieved the impossible. And as we mention her 'Business' dialogue ('Our business is our business...'), the actress bursts into laughter. She still wonders what made people take to this line and why it went viral. After the trailer launch, all of Daisy's co-stars believed the film became the talking point in the world of social media essentially because of her dialogue.
"It is the best thing that could have happened to me and the film. Those who didn't know me started recognising me because of this dialogue. Today, people who may not know my name, have started saying: 'Arre, yeh business dialoguewali ladki hai na?' (laughs out loud). Even the Mumbai police used it and everybody has their own version of it. It has also seeped into my house like if I have a conversation with my sister, she is like, 'Dude, it is my business, none of your business'. I am like 'OK, fine,'" said Daisy. Anil Kapoor, who has been part of all three installments of the edgy thriller, says with a hearty laugh that he can't thank Daisy enough. "I told her that because of her dialogue, our film has become more popular."
For Daisy, who debuted opposite Salman Khan in Jai Ho, in 2014, followed by the third installment of Hate Story, the Race franchise has given the much needed boost to her career even as her struggle to make it in the competitive industry continues. "My struggle is still not over. It goes on and on. I didn't get film offers the way I was expecting after I did Jai Ho. This is basically just the start and I am hoping that I still get better projects and people take me seriously," said Daisy, who's grateful to the film's producer, Ramesh Taurani.
It was after watching Jai Ho four years ago that Taurani decided to cast her for the third installment of Race franchise. "I thought he must have just said it. Then, I wondered whether the film will ever be made and even if it is made, will he still remember and cast me. But he kept his word and gave me the role which he had promised. We don't meet such genuine people in the industry because everybody worships the rising sun. I have often had such bad experiences," said Daisy.
Besides action, since the franchise is also known for its foot-tapping music and stylish dance moves, the Race series probably suits her kind of profile because she has been one of the best known names in the industry as a dancer and assistant choreographer. In fact, she was also one of the assistant dancers for the first part of the series with Saif Ali Khan, Anil Kapoor, Akshaye Khanna, Bipasha Basu and Katrina Kaif in the lead. Daisy began her tryst with showbiz as an assistant dancer under ace choreographer Ganesh Acharya with one of Salman's biggest hits, Tere Naam (2003).
However, when asked if she gave dance tips to her Race 3 co-stars, the actress-dancer said that she steered clear of coaching anyone on the sets when it came to dance. "Everybody is on board because of their own skills. You may show some steps to your co-star but in the process you might unintentionally hurt their ego. To do it on a personal level is different. For instance, for one song, Jacqueline (Fernandez) and I were dancing together and I felt something could look still better and I showed it to her because we had an understanding between us. But I never told a choreographer to change any of the steps. Then it would be questioning their ability and craft which they have been doing for several years," said Daisy.
"I trained in kick boxing, a bit of martial arts and aerial training for the film. Jacqueline and I got the chance to experience the fight sequences, the harness feel and we kicked men's butts as well (laughs). We had super fun doing it. But lot of hard work has gone into it as Jacqueline and I insisted that we don't want body-double for our stunts and that we want do everything on our own. And now watching it on the big screen, it seems that it has paid off really well," she said. But what she enjoyed the most was playing the negative character. "I never thought that I had an evil trait within me. But till the last frame of the film, you will not get to know who is playing negative or positive. That's the beauty of Race franchise," she said.
While Daisy was comfortable working with Salman since they have worked together in the past, she was more intimidated by Anil Kapoor who she was intimidated while Bobby Deol's shy nature left her amused. "I know Bobby from my assistant choreography days where I have done a few songs with him. So, it was quite easy to connect with him. But he is a man of few words when it comes to women, whereas when he is with guys he is carefree and talkative. Anil Sir's energy is such that it automatically drives you to do better," said Daisy, who was quite at ease with director-choreographer, Remo D'Souza. "Remo and I have worked together as dancers in few films but he had already become a choreographer while I was still a dancer.  Here, (Race 3) he was the captain of the ship and he had a lot of things to focus on. He wrapped the film in flat six months but he remained chilled out throughout the filming process," said Daisy.
And as the film gets closer to release (15 June), Daisy is keeping her fingers crossed hoping that the film is a success which could translate into more projects for her. She attributes her struggle to most industry folks not opening up to newcomers. "Everybody is not Salman Khan. Nobody wants to take a risk with newcomers. He gives chance to those who are not even related to the industry.  Salman is the only person to work with common people and make them stars. Others want to work only with stars and superstars because that guarantees success but then you can't blame them," signs off Daisy with a sigh.
also read
Entertainment
Naseeruddin Shah recently revealed that he uses his Filmfare Awards as door handles for his washrooms
Entertainment
Scoop is the adaptation of journalist Jigna Vora's biographical book Behind The Bars In Byculla: My Days in Prison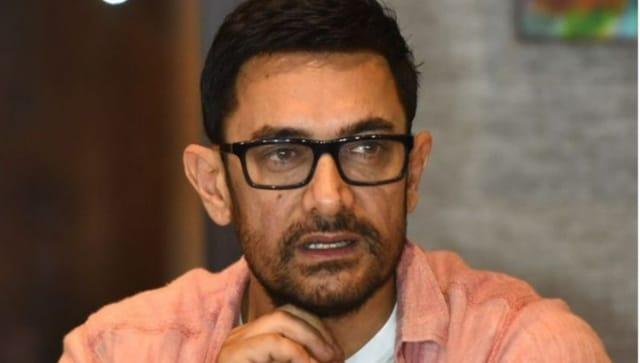 Entertainment
Producer Mahaveer Jain made a huge revelation about the Laal Singh Chaddha star that how he put his life at stake by not attending underworld parties in the 90s