Daisy Irani addresses sexual abuse in showbiz: 'We all know it happens, yet we pretend as if we don't'
Firstpost caught up with Daisy Irani for a free-wheeling yet emotional conversation — about the pitfalls of (and prevalent sexual abuse in) the film industry, and about why she felt the need to open up after so many years.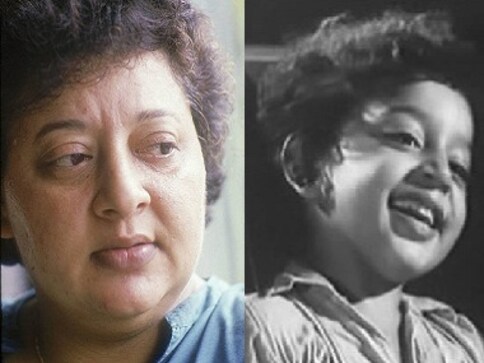 As a follow-up to her much-talked-about interview with Mumbai Mirror, where Daisy Irani opened up about being raped at the age of six, Firstpost caught up with the popular child actor from yesteryear for a free-wheeling yet emotional conversation — about the pitfalls of (and prevalent sexual abuse in) the film and entertainment industry, and about why she felt the need to open up after so many years.
What was your motive for speaking out now, after so many years?
I don't know; it was not intentional. Khaled (Mohammed) just came and started chatting. I wasn't even prepared for it. Recently, there was someone who rang me up and asked me about some issue where child actors were not giving dates for a show, because they had to study. I said no, why are you blaming the kid? Parents are supposed to be blamed for [it]. The parents would be so busy calculating ki kitna paisa milega (how much money we'll make) that they don't realise their kids are supposed to sit for exams. So they asked me whether it was right. I said no. That's how it began.
How did you muster the courage to reveal something so personal?
I didn't expect it to blow up so much, and that too this early. I had already said that the media will pick it anyway, but this much? I told Khalid, "Ye to kuch zyaada hi ho gaya (this is a bit much). I am surprised people are not even aware of it. We all know what happens [in showbiz], yet we pretend as if we don't know. I remember going to a party recently and engaging in a similar discussion; I was told "us zamaane me aisa nahi hota tha (all this didn't happen back then)" and pat came my reply, "Kisne bola nahi hota tha? Sab zamaane me hota tha (says who? This happens all the time)."
Let's break it down. Why do you think so?
See, those days it happened because there were a bunch of idiots, and people with bad thoughts. So then, because of lesser exposure, they tried to experiment. Now, there's too much exposure, too much skin show and nudity, and so much cheapness. Today one can easily go to a shady place and watch a blue film in ten rupees. I don't who is to be blamed. Is there no real censor? A fictional tale of a Rajput princess can bother you, and you can wreak havoc, but for things like these no one utters a single word. All this seeps into your homes, your children, people living around — this is not right.
Was there no opportunity to speak up in the past?
I was just worried about my children. Now my kids are all settled. They called me up today and congratulated me, even my sons-in-law. But my son hasn't spoken to me yet. So I am a bit worried about that (laughs). See, I don't give a damn about what the world says, I have never cared about that. But my kids are really important. Honey (Irani) just called; Farah (Khan) hasn't called, Farhan and Zoya (Akhtar) haven't spoken [to me] yet. I don't know how they are going to react.
What was the reaction like at your home?
I didn't tell many, so it was never a problem. In fact, I never made a big hue and cry over it either. Because, at the age when the incident happened with me, I didn't even realise what exactly had happened.
Do you think your actions will set a precedent for others?
I don't know how I can inspire others. I don't even know how that can ever be an inspiration. According to me, either they should come out and speak up or they should enjoy life as it is. Let bygones be bygones and stop mulling over something that you can't undo.
Why do you think survivors resist from talking or discussing their experiences?
See, I can talk only about my family, which was and is considerably liberal. They won't question me. But again, there are different kind of families. One has to be a little careful. After all, we Indians live in a joint family kind of a set up. If not physically, we are still tied to our relatives. So we are bit wary.
I was surprised that people don't speak up. I see this everywhere. Mothers won't talk about that particularly dubious relative; they tend to look through such incidents. I don't know why. I have known families where the father was the perpetrator and misbehaved with the girls and the mother remained silent. I feel, therefore, along with these fathers, the mothers also need to be put behind bars. When you know something is going wrong, at least stand for your child. How else will you protect your children? How else are you a guardian?
Do you think the industry is unkind and tough with its women?
Not tough. I mean, it is not just happening here; it is a problem across sectors — law, education, real estate, etc. Where is it not prevalent?
Tell me, what has happened to other child actors of my generation? Where are they? We never studied; never got time to go to school. Honey was lucky, she met a nice person like Javed; I was lucky to have met a gem of a person like KK Shukla, but what about the others? Just imagine what would have happened had my husband been a really bad guy and left me on the streets. I wasn't educated, I would've had no other option. Either I would have looked for a seth (pimp) or would have taken refuge with a don.
But the glamour of the film industry is often a lucrative pull, compared to other industries.
Then pay a price for that glamour. What I always suggest is: If you really want to make showbiz your thing, do it, but also keep a backup option to rely upon in difficult times. You see, showbiz careers are not stable. Education is one key aid in that case. If I am educated, I will still be able to survive and remain independent. In today's case, we are not providing any backing to these children.
There are so many reality shows featuring children these days...
The problem is till a kid remains a star no one dares touch him/ her. When the position tumbles, is when the problems start to arise. Until you are between No 1-5, you are safe; they are known children, they are popular.
See, I became a superstar. Everybody used to roam around taking me in their laps and shoulders. Then my popularity decreased; at that time the child remains very confused. They think, "What's wrong? What have I done? Why are people not loving me anymore? Why is dad not talking to me? Why is mother so irritated?" That makes them afraid. Therefore, to get all that attention back… I don't know what happens to a child. With me, I became very sad.
How should one be cautious in the entertainment and film industry?
Why are the parents called guardians? To protect, right? Who am I approaching, which school am I sending my kids to, who are the teachers — we take care of our children this way, right? Aren't we supposed to the same in any industry? Somebody has to take the responsibility.
Are parents wholly responsible?
It is all about proper parenting; that's what parents are supposed to do. Make your children adept in studies. The showbiz is an easy game — you don't have to use your brain; no intellectual exercise needed. Some parents say, 'Arey isko naachne ka shauk hai, isse yahi karate hai (my kid likes to dance so let's put him/her into showbiz).' Yes, he will do it anyway. But, what if he gets injured and doesn't have the strength to dance? Let the kids be ready in something else also.
You have certainly started a much-needed conversation...
I hope so. I won't be surprised if no one comes out and speaks up. Or even if they do, it will be all hush-hush. Don't chase them; let them be. They might have their own issues.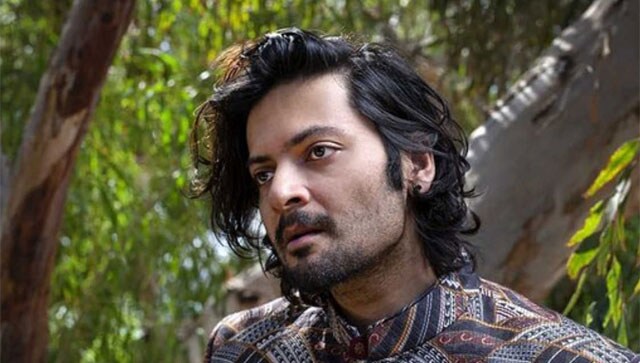 Entertainment
The film was shot during the small respite of time of covid lockdowns in late 2020 and is currently in post production
Entertainment
Sidharth Malhotra-Kiara Advani will reportedly get married in the first week of February
Entertainment
After taking a long break from his career, Honey Singh is back to his work