Coronavirus Outbreak: Laine Hardy, winner of 2019 American Idol, tests positive, recovering under home quarantine
Through a social media post, Laine Hardy confirmed that he had mild symptoms for the coronavirus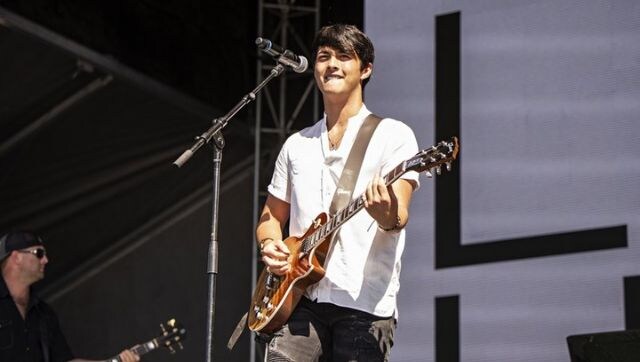 Laine Hardy, the 2019 winner of American Idol, says he has been diagnosed with COVID-19 but his symptoms are mild and he is recovering under home quarantine.
(Click here to follow LIVE updates on coronavirus outbreak)
The 19-year-old singer from Livingston, Louisiana, wrote on his Facebook page and on Instagram.
Check out the post
Hardly had performed Friday, singing the national anthem at swearing-in ceremonies for Livingston Parish Sheriff Jason Ard's third term, The Advocate reported.
Hardy also recently completed a virtual tour that was watched by more than 2 million viewers. And his next livestream is scheduled Thursday evening.
Acoustic versions of his new songs 'Ground I Grew Up On' and 'Let There Be Country' will debut on Friday.
(With inputs from The Associated Press)
Arts & Culture
Social entrepreneur Shefali Khanna launches a new experiential space for creators, musicians, and artisans; the workspace-cum-studio is a uniquely curated space that aims at creating a conducive environment for nurturing art and craft.
Entertainment
Kangana revealed that can't comprehend how the late actress portrayed such seduction while still appearing innocent and funny.
Entertainment
While sharing the picture, Sonam revealed that her life has gotten better after she got engaged with Anand.