Two years of Modi govt: BJP, Abhishek come out in defence of Amitabh Bachchan
The event is part of the two-year celebration of the Modi government at the Centre.
Congress, on Wednesday, launched a direct attack on superstar Amitabh Bachchan, questioning the government if it was an appropriate time for Prime Minister Narendra Modi to share the dais with the megastar at an upcoming social event as the megastar's name allegedly appeared in the Panama Papers reports.
The actor, who is the brand ambassador for the Beti Bachao Beti Padhao campaign, will host a segment of the programme to be hosted by R Madhavan, the Times Now reported.
The event is part of the two-year celebration of the Modi government at the Centre.
"Would it be fair? ....What message it would send to investigating agencies going into siphoning of funds abroad
illegally" when they see the Prime Minister sharing dais with the accused, party's chief spokesperson Randeep Surjewala told reporters.
"We have no objection to Amitabh Bachchan hosting NDA programme, but what signal will it sent to investigation agencies?" asked the Congress spokesperson according to the ANI.
Raising several questions over the issue, he wondered whether the mega star hosting the event which is expected to
be attended by Prime Minister Narendra Modi would not dilute the fight against black money.
He recalled that Prime Minister has time and again vowed to bring back black money stashed abroad and punish those
guilty. During the poll campaign, BJP leaders had promised to deposit Rs 15 to Rs 20 lakh in the bank account of every individual once the black money is uncovered.
The government is organising the event—Zara Muskura Do (Smile Please)—which will have several performances and
programmes highlighting its "achievements".
The show will be beamed across the country by Doordarshan.
Various schemes and programmes, particularly Swachh Bharat Abhiyan, Digital India and Rural Electrification, will
be highlighted during the show.
However, the in-charge, Communications, All India Congress Committee Randeep Surjewala might have exceeded his brief as he was wrong in saying that the megastar was hosting the event.
Reacting to the Congress charges, Bachchan in response to a Times Now query, said, "I am doing only a segment of the programme as the brand ambassador of the Beti Bachao Beti Padhao campaign. It is for the government to decide."
Later in the evening, son Abhishek Bachchan, denied that the senior Bachchan is hosting any political event.
"He's not hosting any political event. He's part of a function where he is talking about educating the girl child. That's not a political event," said Abhishek.
The BJP also came out in strong defence of the megastar for his association with an event to mark the second anniversary of Modi government despite a probe against him after his name appeared in Panama Papers expose.
A host of BJP leaders, including Union ministers said the probe against Bachchan has nothing to do with the event linked with a social issue of protecting the girl child which the megastar will attend on 28 May and attacked Congress for its "mental disability" in raising a row over it.
BJP leader and Union Law Minister DV Sadananda Gowda said the probe into Bachchan's name cropping up in Panama
Papers will have no affect if he attends the event to mark two years of Modi government on Saturday.
"See, practically, participation of Amitabh Bachchan and the investigation with regards to Panama Papers, certainly, it will not have any connectivity. Investigation will be done by an independent agency, they will take care of things.
"Even today, we have seen so many cases against politicians. Agencies do their duty independently. There is no
harm," he said when asked about Congress' charge that the actor's presence will not 'go down well' with probe agencies.
Union Culture Minister Mahesh Sharma said the megastar is only hosting a programme and he is not yet proven guilty by any court.
"You may have questions, but has he been labelled guilty for that. His name has come. Let the court of law take action. If somebody is hosting a programme for celebrating our two years and he is not a criminal, he is a respected person of society. If his name has come, let the court of law take action," he said.
BJP spokesperson Shahnawaz Hussain said the superstar has done a lot of good in films and people love him more than
Congress vice president Rahul Gandhi, but this should not be a reason for Congress to be "jealous about".
Party MP Paresh Rawal said the Congress is "issue-less" and is thus creating an issue and dubbed it a "bogus issue"
like the row created over the return of awards by writers and litterateurs in the wake of Dadri lynching incident.
Bachchan's name had cropped up in the reports as part of a global expose of International Consortium of Investigative Journalists (ICIJ) and over 100 global media organisations, based on millions of leaked documents of the Panama law firm Mossak Fonseca.
A high-level probe team has been constituted, with members drawn from the various agencies of the finance ministry and the Reserve Bank of India (RBI) based on the orders issued by Prime Minister Narendra Modi. Indian authorities have already said not all off-shore funds need be illegitimate. In response to the allegations, Bachchan's office sent a rejoinder, which was also posted on his Twitter account.
"On Panama disclosures, I wish to state that queries continue to be sent to me by the media. I would humbly request them to kindly direct these to the GOI (Government of India) where I, as a law abiding citizen, have already sent, and shall continue to send, my responses," the post said.
"I stand by my earlier statement on the 'misuse of my name' in the matter and in any event the press reports do not disclose any illegal act committed by me."
Find latest and upcoming tech gadgets online on Tech2 Gadgets. Get technology news, gadgets reviews & ratings. Popular gadgets including laptop, tablet and mobile specifications, features, prices, comparison.
Entertainment
Himani Shivpuri said she is receiving treatment at Holy Spirit hospital in suburban Mumbai on the advice of her doctors.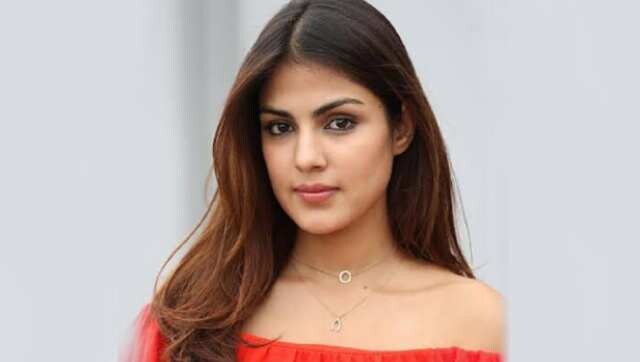 Entertainment
Comparison of Sanjay Dutt's case with Rhea's is a glaring contrast: the actor was caught with drugs.
Entertainment
Kangana Ranaut's comment comes after Urmila Matondkar alleged Himachal Pradesh, Ranaut's home-state, is the "origin" point for drugs.