Comedy Nights with Kapil scriptwriter arrested for 2009 murder by UP police
Ram Abhishek Singh — a scriptwriter for Comedy Nights with Kapil — was arrested by the police for an alleged murder that occurred in 2009
It seems like a twist right out of a crime show on the small screen.
And yet, this isn't a fictitious happening — nor some absurd farce.
The scriptwriter for the popular comedy show on TV, Comedy Nights with Kapil, has been arrested by the police for allegedly being involved in a shootout.
Ram Abhishek Singh — who also went under the name Kera Singh — was picked up by a Special Task Force (STF) of the Uttar Pradesh police on Wednesday, 3 August, reported The Times of India.
Singh was only 19 when he was reportedly involved in a shootout that left two dead, and three injured, in his village of Azamgarh, UP. The motive was believed to be a property dispute between the victims and Singh's family. This was in 2009.
Singh has been on the run ever since, although his father and uncle — who were both involved in the shooting as well, according to the police, were arrested in 2010. The police had offered a reward of Rs 50,000 for his uncle's capture, while Singh himself carried a bounty of Rs 30,000.
How did Singh survive on the lam for so many years?
Singh moved to Mumbai and used several aliases, including Kera Singh, Rohit Singh and Baljinder Singh, to evade the law, stated a DNA report.
The STF recently received a tip that there were several similarities between the Kera Singh they were seeking and one Rohit Singh, who was living in Mumbai, and employed with K9 Productions (which produces The Kapil Sharma Show). When the officers searched Singh's home in the suburb of Andheri, they found an Election Card made out to "Kera Singh".
A Hindustan Times report said that Singh had married a woman here, who was employed in a multinational firm. Presumably she was not aware of his past.
Singh's father and uncle are currently out on bail and living in Allahabad.
Singh himself has a degree in Mass Communications, in addition to an MBA, which helped him find a job in the entertainment industry in Mumbai, reported the International Business Times. He was part of the comedy show The Great Indian Family Drama and had several small roles on TV before he began working with K9 as a scriptwriter.
India
On Sunday morning, the Danish PM, her husband and a delegation arrived at the Taj Mahal in eco-friendly vehicles.
India
Chaudhary was the first politician to have met the family of a slain farmer in a village in Lakhimpur on 4 October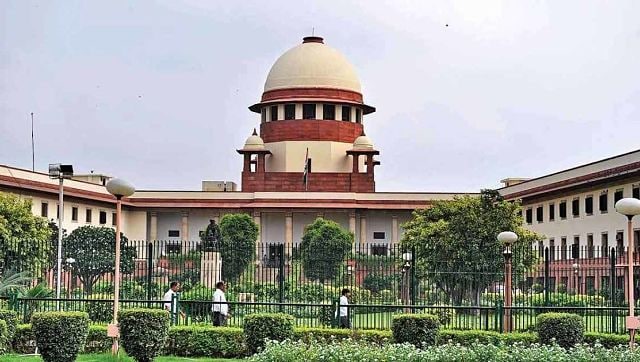 India
The apex court asked the state whether the accused in other cases lodged under IPC Section 302 (murder) are treated the same way, emphasising that the charge levied in this case are 'very serious'