Comedy comes naturally to me: Neil Bhoopalam talks science, humour, Shakespeare
Neil Bhoopalam, the actor who shot to fame with his character Aditya Singhania in the television series 24 and was earlier seen in the film NH 10 opposite Anushka Sharma, was part of the play It's About Time at the festival.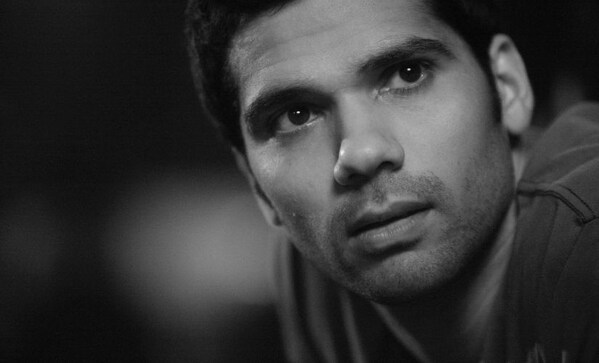 The recently concluded theatre festival 'Centrestage' at the National Centre for Performing Arts (NCPA), Mumbai, in its seventh edition, treated the audiences to a motley mix of multilingual productions in English, Hindi, Gujarati and Marathi.
Neil Bhoopalam, the actor who shot to fame with his character Aditya Singhania in the television series 24 and was earlier seen in the film NH10 opposite Anushka Sharma, was part of the play It's About Time at the festival.
In the interview, the actor talked about his fascination with science, his love for comedy, and how he adapts to Shakespeare's plays with considerable ease.
24, in a way, launched you in a whole new avatar. The suave, handsome, gentle politician was a character lapped up by the audience. How much of Neil, the individual, was there in this character?
There was a lot of me in it actually; a lot of the old me, the ideal individual. You do end up borrowing a lot from yourself as an individual and then you mix it up with what the director wants you to be. I enjoyed the entire process of putting it all together in a single character the way it was to be portrayed on screen.
The TV show How to Win at Everything, was about science. What is it about science that attracts you so much? Do you read/watch science fiction?
I was not a science student but later on, I realised I was curious about science related stuff. I recently read a lot of articles on currency when demonetisation happened and I gathered that we've gone back in time a bit. Knowing about it now has made me cope with demonetisation better. Science answers our questions and makes it easy for us to deal with situations in life.
All our communication is through words. We need language to understand one another. To know about all this I had to read. I am a bit of a slow reader but these days I'm trying to understand the concept of time and am reading A Short History of Nearly Everything, a popular science book by Bill Bryson.
It would have been really nice if I could be an anthropologist, a mathematician or a historian. I find microbiology extremely fascinating. I used to love watching Star Trek.
Is comedy something that comes to you naturally? Isn't it a rather difficult genre, more so on stage?
Comedy, of course, comes naturally to me. If I'm not making others laugh, I'm making myself laugh. It makes life so much more worth living.
It's even more interesting on stage because when you perform in this particular genre, the laughter of the audience is audible, you can hear them laugh and it is such a spontaneous and immediate reaction to your repartee on stage. That is the reason I am more in love with the live element. Even on the sets, while rehearsing or performing, I use the people around me as my audience.
Shakespearean adaptations — what do you think still keeps people's interest alive in these dramatic presentations on stage?
Drama is dynamic. That's what holds the audience.
We were attending these theatre workshops in Mumbai by Andrew Wade before rehearsing for The Merchant of Venice. He had been called to train us. It was amazing how everything in the workshop was a discussion. He would encourage a debate, ideate and then articulate in words whatever ideas got into your brain. It was truly an experience. And we learnt that in Shakespeare, punctuation was a hoax! It was meant only for performances because in earlier days all the plays were written for the theatre. I think, the more we understand literature, the more we'd be able to demonetise time.
You even made a rap of the Prince of Morocco's monologue from The Merchant of Venice. Is that your love for Shakespeare or the Old English?
This was more about fun. I used to listen to hip-hop and I needed some beat to memorise my lines. I'd listen to the beat and read the lines in my head. This way you tend to enjoy the process and have a good time even while rehearsing. I am a performer. Because of my love for literature and theatre, I can orate whatever language that may be. Old English is not difficult, just a bit different.
For the stage, as opposed to the film, how much of preparation goes into the development of a character?
For the plays of Shakespeare, since they are written so well, you don't need to develop a character.
Is hosting a show more exciting than performing before a live audience or vice versa?
I took Shakespeare to How To Win at Everything' just to make it simpler for me as a performer; for better articulation. I need to trick myself and so I enjoy both.
At 'Centerstage' 2016 at NCPA you performed It's About Time.
It's a devised play where we are supposed to ideate and improvise the play. It was interesting in its own way.