Comeback queens: Senior actors like Sridevi, Jyothika, Kajol have charted great returns to South cinema
Sridevi made a splash in Puli, Jyothika in 36 Vayadhinile and Kajol, most recently, in VIP 2
In 2015, southern cinema witnessed the smashing comeback of Sridevi (in Puli) and Jyothika (in 36 Vayadhinile), both popular for their unquestionable talent and strong on-screen presence, in memorable roles. While Vijay-starrer Puli marked Sridevi's return to Tamil cinema after two decades, 36 Vayadhinile was Jyothika's return to the arclights after eight-odd years. Their re-entry was embraced by critics and audiences alike. In the case of Puli, even though the film was panned unanimously, Sridevi won over audiences as the evil queen. Jo, as Jyothika is fondly called by her fans, swept everybody off their feet with a touching performance as a woman hit by a mid-life crisis and how she rediscovers herself. Since their celebrated comebacks, we have had similar successful comebacks from Kajol, Madhoo and Isha Koppikar, among others.
Director Rosshan Andrrews, said Jyothika was the ideal choice for 36 Vayadhinile (a remake of his own Malayalam film How Old Are You). Interestingly, the film's original version (released in 2014) marked the comeback of actress Manju Warrier after a 14-year sabbatical. Rosshan said the personal lives of Jo and Manju had no bearing whatsoever on the film. "When I finished shooting How Old Are You and realised it had the potential to be remade in Tamil, my first choice was Jyothika. Actresses such as Jo and Manju command respect in this highly male-dominated industry. I think it'd be an honour for any filmmaker to work with them and I had a similar feeling when I approached Jyothika with the offer. Luckily, she loved the original and immediately jumped at the opportunity to be part of the remake." Rosshan considers it a privilege to have brought Jyothika back to limelight. However, he says it wasn't his sole reason when he wanted to cast her. "I could imagine her in the titular role and that's why I even planned to cast her.
Director Chimbu Devan, on the other hand, said he was hell bent on having Sridevi play the evil queen in Puli. "In the scripting stage itself, I was sure I wanted Sridevi ma'am for the role. I couldn't think of anyone else to play this majestic role. It needed someone who could captivate audiences with strong screen presence and at the same time look dynamic," recalls Devan, who wouldn't forget the experience of working with Sridevi. "She brought years of experience with her and yet she was so humble and willing to learn. I learnt so much from her and I'll treasure the experience of working with her for a long time."
Veteran actress Kanchana made a strong comeback in the critically-acclaimed Arjun Reddy, and her role as Vijay Devarakonda's grandmother, though brief, was pivotal from the story's perspective. On signing the yesteryear star, director Sandeep Vanga said, "I was on the lookout for someone to play a modern, sophisticated grandmother; someone who could speak English fluently and at the same time understands the vulnerability of today's youngsters. Someone suggested Kanchana ma'am and when I imagined her in the part, she fit the bill perfectly. She worked as a stewardess before she came into acting and could speak impeccable English." Sandeep believes there's no Arjun Reddy without her role. "In the film, nobody understands Arjun like her. You shouldn't look at the length of her role but see the impact her role has on the film. Arjun shares a very strong bond with her."
Kajol, after two decades, made a terrific comeback with Dhanush's VIP 2. Playing a suave, ruthless entrepreneur, she was impressive in the film.  On roping in the actress, director Soundarya Rajinikanth said: "The film's story is about the clash of two people — a man and a woman — with different ideologies, divided by social status. Both Dhanush and I felt Kajol ma'am would be perfect for the role as we were convinced she could carry it off effortlessly. Even though she was initially apprehensive about accepting the offer, she told me she enjoyed playing the character."
This year also saw the comeback of Isha Koppikar to Telugu filmdom after a decade with the Nikhil Siddhartha-starrer Keshava, in which she played a kick-ass cop.  Director Sudheer Varma recalls he wanted someone who was familiar but not very well known to Telugu audiences. "I really liked her in Chandralekha (1998 Telugu film), and I thought her personality wasn't explored to its full potential since then. When I approached her, she was kicked about the role because it was something she hadn't played before." Sudheer also said Isha wasn't his first choice and that he also had Gul Panag in mind. "Gul doesn't enjoy the kind of familiarity Isha had in the south. Hence, we dropped the idea to go with Gul. Otherwise, she was the first choice," he added.
Among the notable comebacks, Madhoo's (of Mani Ratnam's Roja fame) return to Telugu filmdom with the 2013 National Award-winning film Anthaku Mundu Aa Taruvatha deserves a special mention. Playing the mother of a teenage girl, Madhoo's role as a woman stuck in between her career and family, will be remembered for a long time. She didn't mind playing a mother because she's one in real life as well. "It's a huge battle in my mind if I want to take up such roles, but I've understood that there can be something nice about these roles too, and I need to look for them. I think it's difficult to find good roles when you set boundaries. Hence, I've duly avoided all that because I'm keen on continuing working and not remain too critical about the roles," she explained.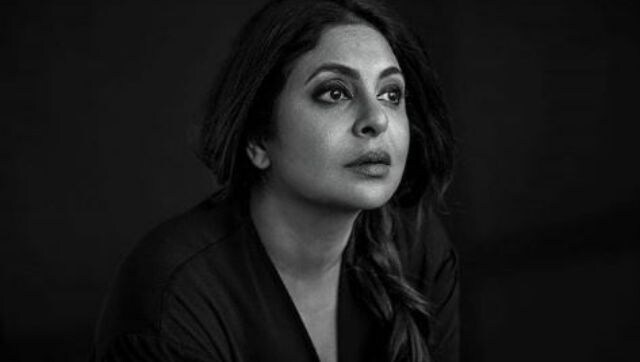 Entertainment
Human, which went on floors in January this year, revolves around the underbelly of human drug testing and the world of medical scam.
Entertainment
The Ministry of Information and Broadcasting has asked the general public to send their comments on the draft Bill by 2 July.
Entertainment
Sushil Ansal played a fraud on authorities by concealing information about criminal cases pending against him while getting his passport renewed, Delhi Police said