Coldplay's Mumbai gig: Twitterati say they 'Can't Pay' Rs 25,000 for tickets
Twitter on the Coldplay concert: 'The only people who can afford tickets are Kapil Sharma and the BMC'.
It has been two months since the rumours about Coldplay's proposed concert in Mumbai have surfaced, and it looks like the British pop band is making the trip on 19 November 2016 for sure, as reported by Mid-Day.
The paper quoted their well-placed source who said, "Yes, Coldplay is set to perform in Mumbai on November 19 at the MMRDA and the show is put together by Global Citizen Festival run by Chris Martin."
According to the same news report, the official tickets will go live on the website Book My Show on 12 September 2016 and prices start from Rs 25,000 to the highest category tickets at Rs 5 lakh a ticket.
The event will also feature Jay Z, Amitabh Bachchan, Aamir Khan, AR Rahman and Deepika Padukone along with Modi and the Chief Minister of Maharashtra.
Twitterati in India had their share of fun after reading the sky high concert rates. They started making comparisons with the price of the Coldplay concert tickets to the recent announcement of the Apple Iphone 7 and the ear pods.
Here are the funniest reactions to the news:
Hmmm Coldplay tickets or iPhone7?
Tough choices!
And people think rich people have it easy. 🙄

— Punya Arora (@clickmadness) September 9, 2016
I sold my kidney to buy iPhone7
But now I'm selling my iPhone 7 to buy #coldplay Tickets....
:`(

— Prajwal Pk (@jarp_3) September 9, 2016
Coldplay gig in India slowly becoming Cantpay

— VIVEK KOKA (@Vivek_Koka) September 9, 2016
Now for the important question: Which brand is part of the sponsors list for the Coldplay concert?
Asking for freebies.

— Natasha (@NutAshes) September 9, 2016
I think the only people who can afford tickets to Coldplay India are Kapil Sharma and the BMC.

— Daniel Fernandes (@absolutelydanny) September 9, 2016
when @coldplay tickets are 25k pic.twitter.com/2M2HOGhf9k

— Nishtha Kanal (@RootKanal) September 9, 2016
Looks like Coldplay is selling tickets at South Mumbai per sq. ft rate.

— Trendulkar (@Trendulkar) September 9, 2016
Coldplay ticket counter. pic.twitter.com/VdnTkwUEtX

— Nigel Britto (@NigelBritto) September 9, 2016
.@ArvindKejriwal Sir please do something about the urge pricing of Coldplay tickets.

— Shilpa Rathnam (@shilparathnam) September 9, 2016
"I will try to Fix You" - My "influential" contact trying to get me free or heavily discounted tickets for Coldplay.

— SnG Comedy (@SnGComedyIN) September 9, 2016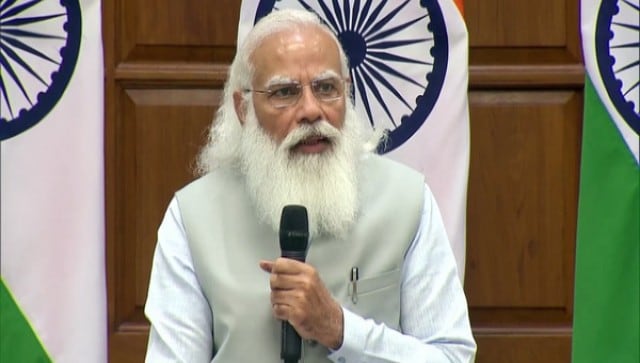 India
The prime minister said that the DIKSHA portal (government's e-learning platform) sees 5 core hits a day and has registered over 23 crore hits in the past one year of pandemic
India
PM Modi to address (NEP) LIVE updates: The Prime Minister stated that offering higher education in regional languages will ensure students hailing from lower-income, rural families who are capable but not trained in English will get access to education
India
Congratulating the people of Telangana, the prime minister said that the temple showcases the outstanding craftsmanship of great Kakatiya dynasty