Coco movie review: Pixar's latest offering is warm, magical, and saves us any sermonising
Coco, much like other Pixar films, is quite a visual treat. It makes use of 3D to right effect, in order to showcase the sprawling world of the dead. Rating: 4/5 *s
One has got to hate Pixar for constantly making grown men struggle to hold back tears. Coco is yet another gem in their exquisite catalogue of films; it's an entertaining but emotional, magical but also surprisingly real journey with heavy themes rendered in Pixar's trademark simple and cohesive ways. It's also an absolute visual delight.
The film is directed by Lee Unkrich who has co-directed Toy Story 2, its sequel, as well as Monsters Inc, and he brings his years of experience into telling a fairly dark story with the right balance of humour and heart. Thematically Coco is a lot like Pixar's previous films where we're taken into a world we haven't seen before. This time we have a 12-year-old boy named Miguel (Anthony Gonzalez) who lives in a small Mexican village and has a penchant for music, which for some mysterious reason is much to the chagrin of his family. On the day of the famous Dia de los Muertos (Day of the Dead) festival, Miguel suddenly finds himself crossing over to the other side, and is stuck in the world of the dead. The only way he can return to the world of the living is by finding his estranged great-great-grandfather, who can 'bless' him back to life.
The race against time for the child and the reunion with the great-great-grandfather is a fun plot device, but writers Adrian Molina and Matthew Aldrich smartly mix things up with the handling of the discovery. The resolution of conflicts is rather over-dramatic at times but there's so much soul surrounding the melodrama that it's easy to ignore the faults and be swept away by the music and the emotion. The story incorporates a celebration of death as a means to give you a new assessment on your life, subverting the we-need-to-teach-children-life-lessons technique of most animation films.
The voice acting is top-notch, the pick of which is Gael Garcia Bernal, who renders a fun extended cameo as Hector, a street hustler who hilariously impersonates Frida Kahlo to get things done. There is also a very entertaining song sequence in the second act where Miguel needs to win a competition to go ahead with his plans and Gonzalez stuns you with his voice range. The way the story progresses is a lot like Back to the Future, and the Miguel-Hector dynamic is quite reminiscent of the Marty-Doc camaraderie.
It helps that Coco, much like other Pixar films, is quite a visual treat, and even makes use of 3D to right effect, showcasing the sprawling world of the dead with large depth of field shots. While most other Pixar films strive towards animated visuals that look more and more like the real world, this is a nice departure in tone where everything looks a little 'cartoon-y'. The surreal nature of the story needed a visual palette that walked the tightrope of magic realism, and director Unkrich made the right call by making this a children's film which is also for adults, rather than an adult film which is also for children. People of all ages, however, would be reaching out for their hankies during the finale where Miguel confronts the titular character, whose identity is best left for you to discover.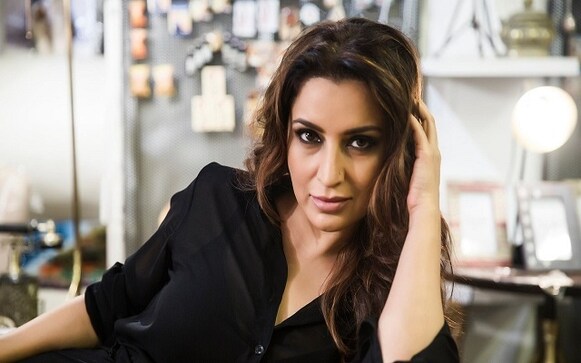 Entertainment
In an EXCLUSIVE interview with Firstpost, actor Tisca Chopra talks about her latest series Dahan showing on Disney+ Hotstar, the change of female representation in cinema and her journey in the entertainment industry.
Entertainment
Dahan: Raakan Ka Rahasya is directed by Vikrant Pawar and written by as many as three writers, Nisarg Mehta, Shiva Bajpai and Nikhil Nair. The show flirts with the idea of the supernatural and occult science and boasts off some spectacular scenery of Rajasthan.
Entertainment
Babli Bouncer is a lazy interpretation of an underdog story that can neither extract humour nor grit out of a promising premise.