Coco: Is Pixar's new film surrounding Day of the Dead a copy of 2014's The Book of Life?
ocus on a young boy who follows his musical dreams at the risk of disappointing his family
At first glance, Disney-Pixar's latest film Coco sounds a lot like the 2014 Fox film The Book of Life. Both are animated features steeped in the aesthetics and customs of Day of the Dead — the Mexican tradition of creating elaborate altars, painted skulls and paths of marigolds to welcome the spirits of dead loved ones for a temporary visit to the world of the living. And both films focus on a young boy who follows his musical dreams at the risk of disappointing his family.
So it seems like familiar territory but upon closer inspection, they are quite different. Coco narrates the coming of age tale of Miguel, an aspiring musician's who — after a feud with his family — accidentally journeys into a wondrous netherworld where he depends on his long-dead ancestors to restore him to the land of the living. The Book of Life is a story that explores the love triangle between the intelligent, free-thinking Maria and her two suitors: wannabe singer Manolo who hails from a long line of famous bullfighters and the boastful hometown hero Joaquin. The plot is set in motion by a couple of bickering gods who make a wager on who Maria will choose and interfere with the trio's lives.
Both Pixar and Reel FX Creative Studios plunge fully into the afterlife with brightly colored fables surrounding the Mexican holiday with Mexican music, too, playing a central role in the films.
The idea for Coco was reportedly pitched way back in 2010 but its production was officially announced only in 2012. The Book of Life, meanwhile, started its production in late 2012 and was released in 2014. So, it is entirely possible that the idea for Coco was conceived by Lee Unkrich way before Jorge Gutierrez's The Book of Life.
Coco is Pixar's first feature film with a minority lead character, and one of the largest American productions ever to feature an almost entirely Latino cast. That makes it something of a landmark event, one that has already set box-office records in Mexico where it opened several weeks early. But it took a lot of homework and a lot of outreach for Pixar to convince Latinos that the production wasn't just big-budget cultural appropriation. Such fears spiked when Disney tried to trademark Dia de los Muertos in 2013. After a backlash, the studio abandoned the effort thankfully.
With Coco, Unkrich and Adrian Molina have crafted a timeless and beautiful tale that's classically Pixar: playful, inventive and profound. And any similarities with The Book of Life are mostly aesthetic and musical in nature.
With inputs from AP
Also read on Firstpost: Coco movie review: Pixar's latest offering is warm, magical, and saves us any sermonising
Entertainment
David Crosby became a star in the mid-1960s with the seminal folk-rock group The Byrds, known for such hits as Turn! Turn! Turn! and Mr. Tambourine Man.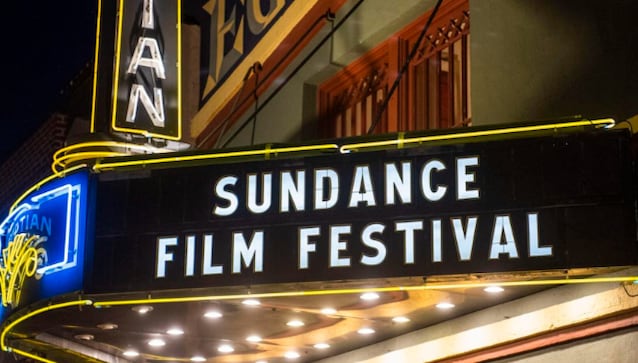 Entertainment
The Sundance Film Festival runs from Jan. 19 through the 29.
Entertainment
HBO's adaptation of the popular game sticks to the source material and more than sticks its landing.