Claire Danes confirms Homeland will end after season eight, says she's conflicted but ready for it
Homeland will be coming to an end after its eighth season, according to star of the show Claire Danes.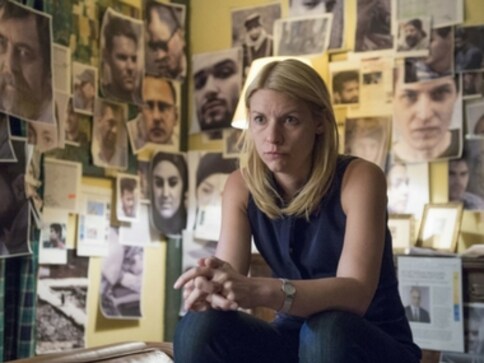 Homeland will be coming to an end after its eighth season, according to star of the show Claire Danes.
When asked by Howard Stern on his Sirius XM radio show whether Homeland's eighth season will also be its last, Danes was quoted as saying, "yeah, that's it." Danes, who portrays the character of Carrie Mathison, went on to say that she is "conflicted" about Homeland coming to an end, but she's ready.
When asked by Howard Stern how she feels about the show coming to an end, Danes further said, "I mean, I'll be ready. She's a lot, this Carrie-freakin' Mathison character." Danes said that her character "is under constant duress," and portraying Mathison "is a workout," so "I'll be ready for a reprieve from that."
Danes also announced on Howard Stern's radio show that she is expecting a second child with husband Hugh Dancy, but like Danes' first pregnancy, the second one will also not affect Homeland's production. A representative for Showtime, the network that broadcasts Homeland, said that they haven't made a decision beyond season eight. The series is currently airing its seventh season, the finale for which is set to air on 29 April.
There have been talks of keeping Homeland going with a new network and cast. In February, Alex Gansa (creator, executive producer of Homeland) told The Hollywood Reporter that season eight will likely be his last year though he's long hinted that season eight would only be the end of the Carrie Mathison story. He noted he wasn't sure what would be the fate of other characters on the show.
Find latest and upcoming tech gadgets online on Tech2 Gadgets. Get technology news, gadgets reviews & ratings. Popular gadgets including laptop, tablet and mobile specifications, features, prices, comparison.
Entertainment
'We certainly see another side of Thatcher that has more of an emotional life than perhaps has been seen before," Gillian Anderson says of Margaret Thatcher's character in The Crown.
Entertainment
Ma Rainey's Black Bottom, Chadwick Boseman's final screen appearance, starring Viola Davis in the lead, will stream on Netflix from 18 December.
Entertainment
The Mandalorian season 2 premieres 30 October on Disney+