Cinema of the North East: From Jahnu Barua to Rima Das, voices of note from the region
These are the talents to take note of, in part three of our primer on cinema from the North East
Editor's note: This is the concluding column in a three-part series on cinema from the North East. To get up to speed, read part one — 'From early Assamese films to star Manipuri directors, all you need to know' — here. Part two — '13 must-watch films from the region' — can be read here. In this third column, we're chronicling the noteworthy voices from the North East.
Having discussed the history of filmmaking in the North East, and the must-see films from the region, here's a look at the voices to watch out for:
Haobam Paban Kumar
This young Manipuri filmmaker is perhaps one of the most important voices to emerge in Indian cinema in recent years. After making several important and acclaimed documentaries on themes as varied as politics, environment, culture and health, he made a powerful feature film debut in 2016 with Loktak Leirembee (The Lady of the Lake) (watch the trailer below), which had its world premiere at the Busan Film Festival and then travelled to a large number of festivals including the Berlin Film Festival. It also won the Best Film Award at the India Gold section of 2016 Jio MAMI Mumbai Film Festival.
Sange Dorjee Thongdok
Like Haobam Paban Kumar, this young filmmaker from Arunachal Pradesh is also an alumni of the Satyajit Ray Film and Television Institute, Kolkata. His fiction debut Crossing Bridges, in his native Sherdukpen dialect, was critically acclaimed and travelled to several important festivals.
Pradip Kurbah
One of the most talented filmmakers to emerge from the North East, Kurbah tells stories from his native Meghalaya. He made the powerful political film Ri and then followed it up with the sensitive tale of a rape survivor's inner journey through Onataah, which is now being remade in Hindi, Marathi and Malayalam.
Rima Das
The current toast of Indian cinema, Das had gone to Mumbai to follow her passion for acting, but ended up making Antardrishti (Man With the Binoculars) and Village Rockstars in quick succession. The latter was selected for the 2017 Toronto International Film Festival where it received very positive reviews. Both her films have been made in the true Indie spirit, with Das being the producer, director, writer, art director, costume director, editor and cinematographer. She also acted in Antardrishti.
Reema Borah
This Film and Television Institute of India (FTII) alumni made an impressive debut with Bokul two years ago, and is now in the process of making her second film in Assamese, Bisnu.
Kenny Basumatary
A writer-actor-director, Kenny Basumatary has a wicked sense of humour and brought the house down with his two martial arts comedies, Local Kung Fu and Local Kung Fu 2. The first one was made on a budget less than Rs 1 lakh and became a cult film almost overnight with its zany humour and genuine Kung Fu. Both the films were released in metros outside Assam and got good response from the critics and the masses.
Bhaskar Hazarika
This NOIDA-based filmmaker caught the world's attention with his debut Assamse film Kothanodi (The River of Fables) (trailer below; the full film is available on Netflix), a clever amalgamation of four folk tales from the all-time Assamese favourite Burhi Aair Xadhu (Grandma's Tales) written by Lakshminath Bezbarua, a pioneer of modern Assamese literature. His second script Amis (Voracious) has been selected to the Asian Projects Market at the 2017 Busan Film Festival.
Karma Takapa
The Sikkimese filmmaker's Ralang Road  is a reflection of the ground realities of contemporary society in his home state. The film had its world premiere at the famed Karlovy Vary Film Festival in the Czech Republic this year.
Prashant Rasaily
Another young Sikkimese filmmaker, Rasaily has made two well-acclaimed films, Acharya and Katha.
Wanphrang Diengdoh
A musician-filmmaker, Diengdoh has made several critically-acclaimed documentaries and short films on subjects focusing on his native Meghalaya, and is soon coming out with his first feature film.
Dominic Sangma
This SRFTI graduate from Meghalaya has made award-winning short films and has just completed his first feature.
Oinam Doren
This multifaceted Manipuri filmmaker has got wide acclaim for his documentary films, and is preparing for his first feature film.
Jaicheng Dohutia
Haanduk (The Hidden Corner) , Dohutia's debut film, has caught the discerning film viewer's attention for its experimental tone and layered narrative. The film won the Jury Grand Prize at the India Gold section of the 2016 Jio MAMI Mumbai Film Festival and has travelled to several film festivals across the world.
Mapuia Chongthu
This self-taught filmmaker from Mizoram made the stylishly-executed action drama Khawnlung Run (The Raid of Khawnlung), which showed how visual strength can carry a film forward despite budget limitations.
Monjul Baruah
After having assisted Jahnu Barua in several films, Monjul Baruah made his first feature film Antareen  in 2016, based on a story by Sahita Akademi Award winning writer Dr Rita Choudhury. Monjul's strength is relationship tales, and his second film Kaneen will soon be ready.
Bidyut Kotoky
Mumbai-based Kotoky made the politically-charged Ekhin Nedekha Nodir Xipaare/As the River Flows… (Assamese/Hindi), loosely based on the murder of social activist Sanjoy Ghose by the United Liberation Front of Asom (ULFA) militants in Majuli river island of Assam. His second film Xaixabate Dhemalite (Rainbow Fields) is now ready.
Dhruv J Bordoloi
This young filmmaker from Assam caught everyone's eyes with his debut film, the well-structured Dooranir Nirola Poja.
Sanjib Dey
From Golaghat near the Kaziranga National Park in Assam, Dey has been based in Mumbai for about a decade and a half after spending some time in Delhi in search of a livelihood. After working in the television and ad film industry, he made an impressive debut with III Smoking Barrels, an anthology film that explores the all-pervading gun culture in North East India in an impactful way. The film had its world premiere at the Durban International Film Festival this year, and has been selected to the prestigious International Film Festival Mannheim-Heidelberg in Germany.
Northeastern filmmakers who've made films in other languages:
Jahnu Barua
His first feature Aparupa was simultaneously made in Hindi, titled Apeksha. His later made the much-acclaimed Maine Gandhi Ko Nahi Mara starring Anupam Kher and Urmila Matondkar. However, his next two Hindi ventures remained unseen — Butterfly Chase was filmed but was left incomplete because of certain producer-related issues, while Har Pal, starring Preity Zinta, Shiney Ahuja and Dharmendra, was left unreleased after completion.
Pramathesh Chandra Barua
PC Barua, the scion of the royal family of Gauripur in Lower (Western) Assam, throughout his life worked from Kolkata. A legend of early Indian cinema, Barua produced and directed numerous films and acted in quite a few of them, but Devdas with KL Saigal in the lead role remains his most well-known creation.
Dr Bhabendra Nath Saikia
The physics professor-turned-filmmaker's swansong was a Hindi film titled Kalsandhya, produced by National Film Development Corporation. It was perhaps the first sensitive story on the impact of the insurgency on common people, and starred Ashish Vidyarthi, Debashree Roy along with Assam's leading stars Jatin Bora and Mridula Barua.
Reema Kagti
This Guwahati girl made Mumbai her base to direct the critically-acclaimed Honeymoon Travels Pvt Ltd followed by the Aamir Khan-starrer Talash, after honing her skills as an assistant director in films like Lagaan and Dil Chahta Hai.
Nip Barua
A member of the leading filmmaking family of Assam (his elder brother Brojen Barua was an actor-director-musician of great repute, whose films include the all-time blockbuster Dr Bezbarua, while his younger brothers the late D'Bon Barua, Romen Barua and Dwipen Barua are a filmmaker, music director and singer respectively), Nip Barua directed the Bengali version of the immensely-popular Assamese film Kokadeuta, Nati Aru Hati. The name of the Bengali version was Dadu, Nati O Hati.
Biswajeet Bora
This young Mumbai-based Assamese filmmaker, who has made a few Assamese mainstream films, made a Hindi film called Aisa Yeh Jahaan a couple of years ago.
Films from outside, shot in the North East:
Maya Tapes — unreleased, starring Nawazuddin Siddiqui, shot in Meghalaya and Assam.
Har Pal — unreleased, shot in Meghalaya.
Koyla — songs from this Shah Rukh Khan-starrer were shot in Arunachal Pradesh, leading to the Sungetser lake near Tawang getting the popular nomenclature of 'Madhuri Lake' after actress Madhuri Dixit.
Kurbaan — shot in Meghalaya; a bridge on Shillong-Cherrapunji road is even now called the Salman Bridge after actor Salman Khan who serenaded Ayesha Julka in those parts.
Rangoon — much of this Vishal Bhardwaj-directed film was shot in picturesque locations in Arunachal Pradesh mainly, and a small part in Assam.
Rock On 2 — was partly shot in Meghalaya.
Yeh Gulistan Humara — starting Dev Anand, it was partly shot in Arunachal Pradesh.
Jewel Thief — the all-time hit of Dev Anand, directed by his brother Vijay Anand, was partially shot in the then the kingdom of Sikkim.
Ek Pal — this Kalpana Lajmi directed film starring Naseeruddin Shah, Shabana Azmi and Faroukh Sheikh was shot in Assam and Meghalaya.
Daman — another Lajmi-directed film, starring Raveena Tandon, entirely shot in Assam.
Aisa Yeh Jahaan — starring Palash Sen of rock band Euphoria fame, it was partly shot in Assam.
Lal Darja — this Buddhadeb Dasgupta-directed Bengali film had certain scenes shot in Cherrapunji area of Meghalaya.
Sohra Bridge — another Bengali film, directed by Bappaditya Bandopadhyay, was shot almost entirely in Cherrapunji area. In fact, Sohra is the local name for the place. Bandopadhyay was shooting his subsequent film also in the same area, but he passed away before he could complete it.
Pahuna — this Priyanka Chopra production has been shot in Sikkim.
Films on the North East, not shot in the region:
While the North East is yet to thematically attract filmmakers from outside the region (barring a few examples mentioned above), there have been a few films that have themes with the region as the backdrop but have not been filmed in the region. In this category falls films like Mani Ratnam's Dil Se, Omung Kumar's Mary Kom, Ajay Devgn-Bobby Deol starrer Tango Charlie, Anurag Basu's Jagga Jasoos and Priyadarshan's Bum Bum Bole, which was an adaptation of Majid Majidi's Children of Heaven.
People from the North East who have created a mark in the film world outside:
Dr Bhupen Hazarika: This giant of a cultural personality left his imprint in Bengali and Hindi music and film industries too, though much of his work was set in Assam.
Sachin Dev and Rahul Dev Barman: The father-son duo is among the all-time greats of Indian film music. Related to the royal family of Tripura, the elder Burman made Kolkata and then Mumbai his work place, and created some magical music, and the junior Burman also became a legend by himself when his turn came.
Salil Choudhury: Assam-born Choudhury is another legend of Hindi film music, and he used his knowledge of folk music of Assam very effectively in several of his evergreen songs.
Danny Dengzongpa: This FTII graduate, who stated on record that he faced a lot of problems in Pune because of his looks during the 1962 Indo-China War, made the industry take notice of his raw talent and overcame the 'limitations' of his Oriental looks to essay a wide range of roles in hundreds of Bollywood films over the years. Danny now spends quality time — a few months every year — in his home state, Sikkim.
Victor Banerjee: Born in Assam and schooled in Shillong, Banerjee is a legend in Indian cinema, and is the only actor to have worked with Satyajit Ray, Mrinal Sen, David Niven and Roman Polansky, four world greats. His filmography is too well known to be described here.
Adil Hussain: This National School  of Drama alumni from Assam lists theatre as his first passion, which is why he never shifted from his base Delhi so that he could be close to his alma mater NSD, where he is a guest faculty. But since he made forays into the world of Hindi cinema less than a decade ago (he had acted a few Assamese films before coming to NSD, and had also acted in a Bengali film titled Iti Srikanto long ago), Hussain has acted in films from across the world and across genres and languages, showcasing his versatility and range. His most notable work has been in Ang Lee's Life of Pi, Subhashish Bhutiani's Hotel Salvation/Mukti Bhawan, Iram Haq's Norwegian film Hva Vil Folk Si (What Will People Say), Partho Sen-Gupta's Arunoday /Sunrise, Gauri Shinde's English Vinglish and Abhishek Chaubey's Ishqiya.
Seema Biswas: Another NSD alumni, Biswas, who hails from a theatre family in Assam's Nalbari town, burst into Indian cinema through her defining portrayal of Phulan Devi in Shekhar Kapur's film. And since then, she has not looked back, acting in numerous films across languages.
Angaraag Papon Mahanta: The son of legendary singing couple Archana and Khagen Mahanta of Assam, Papon created his band The East India Company and made a name for himself in the live concert scene through his folk fusion music before becoming the go-to man for many Hindi film songs that suit his unique voice. His pan-India fan base continues to grow.
Zubeen Garg: The multi-talented heart throb of Assam, Zubeen burst onto the national consciousness through his song "Ya Ali" from the film Gangster. Since then, he has sung many Hindi film songs, but his focus is more on Assam and West Bengal. Garg has sung nearly 30,000 songs across languages from the North East and rest of India, including in Tamil.
Shahnaab Alam: This Assamese raised in Delhi has been executive producer and/or co-producer of an eclectic range of Hindi films, such as Omerta, D-Day, The Lunchbox, Monsoon Shootout, Ugly, Peddlers, Kabul Express and Dhoom.
Ronnie Lahiri: This Shillong boy has partnered Shoojit Sircar to produce some of Hindi cinema's most interesting outputs, such as Vicky Donor, Madras Café, Piku and Pink.
Ashraful Haque: Haque, another NSD graduate, died too young, but left his mark through films like Black Friday, Fukrey, Deewar, Raavan, etc.
Pijush Kanti Roy: The late Roy, who was from Assam, created a name for himself as a sound designer/recordist in Mumbai. He had won a Filmfare Award for his work in the 1970s. Now, hardly anyone in Assam remembers his name. He also did the sound for several of Dr Bhabendra Nath Saikia's films.
Bijoy Chowdhary: Another Assamese who shone in the Mumbai film industry. Winner of the Filmfare Award for editing for Balika Badhu (1976), he edited a range of acclaimed films, including Aamne Saamne, Barsaat Ki Ek Raat, Anurodh and Amanush.
Amrit Pritam Dutta: Jorhat, Assam-born Dutta has done the sound designing of a number of top Hindi, Tamil and Malayalam films jointly with Oscar winner Resul Pookutty. A National Award and IIFA Award winner, Dutta has also independently done sound designing for a number of films. He was this year nominated as a voting member to the Academy of Motion Picture Arts and Sciences, more popularly known as the Oscar Academy. Films in various languages he has worked on include Love Sonia, Zoo, Kaabil, Endhiran/Robot, Pathemari,  Jazbaa, PK, Margarita With a Straw, Kerala Varma Pazhassi Raja, Court, Highway, Ankhon Dekhi, English Vinglish, Ra.One and Ghajini, in addition, to, of course, several award-winning Assamese films.
Debajit Changmai: A National Award and IIFA Award-winning sound designer, mixer and re-recordist, the soft-spoken Changmai from Assam is a name you would see in the credits of Ishqiya, Jodha Akbar, Jagga Jasoos, Baahubali 2: The Conclusion,  Dangal, Kaabil, Tere Bin Laden, Kaminey and so on.
Reema Kagti: See above.
Geetanjali Thapa: A former Miss North East, Thapa hails from Sikkim. She has made her mark as an actor, winning the National Award for Best Actress for the film Liar's Dice a few years ago.
Dipannita Sarma: This supermodel-tuned-actress from Assam has done quite a few Hindi films and is a well-known face in the Hindi film industry and the modelling world.
Plabita and Parineeta Barthakur: Among the sisters, Plabita, the younger one, recently impressed everyone in Lipstick Under my Burkha and was also seen in PK, while Parineeta is a known face in Hindi television serials.
Lin Laishram: This Manipuri actress has done films like Mary Kom and Rangoon, and has defied militant groups back home to act in Hindi films.
Anurag Saikia: One of the youngest winners of the National Award, this Assamese musician has composed music for Hindi, Assamese and Marathi films apart from being a busy programmer of Hindi film music. He works frequently with Pritam as a programmer, and among the films he has programmed music for are Ae Dil Hai Mushkil, Dangal and Jagga Jasoos.
Kalpana Patowari: An Assamese girl who is a heartthrob in Bihar. That is the apt description for the singer with a powerful voice. Kalpana, known as the Queen of Bhojpuri music, has sung for several Hindi films, and collaborated with renowned percussionist Trilok Gurtu for more than one world music project.
Joi Barua: With his unique voice, the Mumbai-based singer from Jorhat, Assam is seen more as an independent singer and has come up with some remarkable songs in Assamese. His "Dusokute" in Margarita With a Straw caught the ear of many a discerning listener.
Dhrubajyoti Phukan: An engineer-turned-music programmer, DJ Phukan, as he is popularly called, is a legend by himself in the Hindi film music industry. Mention the name to anyone associated with film music in Mumbai, and the head is likely to bow in near-reverence. Is the favourite arranger of nearly all A-list musicians. A frequent collaborator of Pritam, Phukan has also composed music for several feature films in Hindi and Assamese, and won the National Award for  the music he composed for Hindi short film Panchakki some years ago.
Jaya Seal: This Guwahati girl started off as a popular Bihu dancer. Later she acted in films in Hindi (such as Chhal by Hansal Mehta), Bengali (Uttara by Buddhadeb Dasgupta), Telugu and Tamil languages. A graduate from NSD, she has also acted in a few films in Assam in recent times.
Nicholas Kharkongor: This Khasi theatre personality has been practising his art in Mumbai for many years now. Recently, he directed a Hindi film, Mantra.
Kalyan Barua: A legendary guitarist in Hindi film music industry, Kalyan Barua learnt the basics in Guwahati before shifting to Mumbai. He has been the go-to guitarist for many composers for years now, and some of the most famous guitar pieces you have heard in Hindi films since the 1990s have been played by him.
Manas Choudhury: Another leading guitarist in the Hindi film music industry. Like Barua, also from Assam.
Abani Tanti: A highly-respected song recordist and sound editor on Hindi film industry.
Urmila Mahanta: An FTII graduate, Mahanta, who hails from Sonapur, a small town near Guwahati, made her debut with the National Award-winning Tamil film Vazhakku Enn 18/9, and later acted in its Bengali remake Chirodini Tumi Je Amaar 2. Has acted in Hindi films like Ballad of Rustom, Majhi the Mountain Man, Chakallaspur, Akira etc. You will hear more of her in the coming years for sure.
Some other names from the North East seen in films outside the region in recent times:
Andrea Tariang: This Khasi beauty from Shillong impressed everyone with her strong screen presence in Pink.
Patralekha Paul: Another Shillong girl, who has acted in Hansal Mehta's City Lights and another Hindi film.
Diganta Hazarika: This strapping young actor from Assam was seen as Hrithik Roshan's friend in Ashutosh Gowariker's Mohenjo Daro.
Boloram Das: The NSD graduate has acted in a few Hindi and regional films.
Bala Hijam: This young and popular Manipuri actress starred opposite Malayalam cinema's heartthrob Dulquer Salman in Neelakasham Pachakadal Chuvanna Bhoomi.
Manikangkana Dutta: The Assamese supermodel who has modelled for top international brands, walked the ramp across the world and appeared in top global fashion magazines was seen in Sanjay Leela Bhansali's Guzaarish.
Bijou Thaangjam: The young Manipuri actor has been seen in Mary Kom, Shivaay and Jagga Jasoos, but his talent is not yet fully tapped. Was also a contestant in Masterchef India Season 2.
The writer is a National Award-winning film critic and filmmaker. After making several acclaimed documentaries, he has just completed his debut feature film, 'Ishu' (Assamese), produced by Children's Film Society, India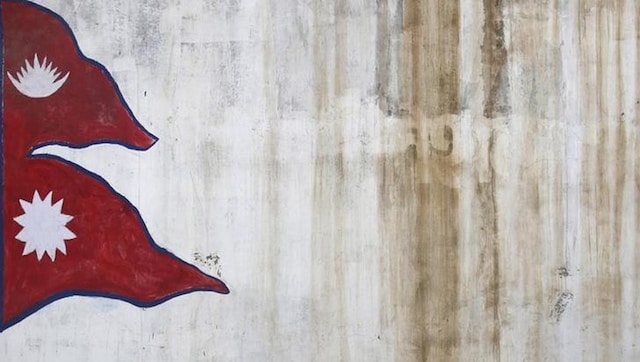 World
Budget Holiday means the Government of Nepal is unable to spend from the State treasury. This is probably the first time in Nepal that government expenditures are likely to be suspended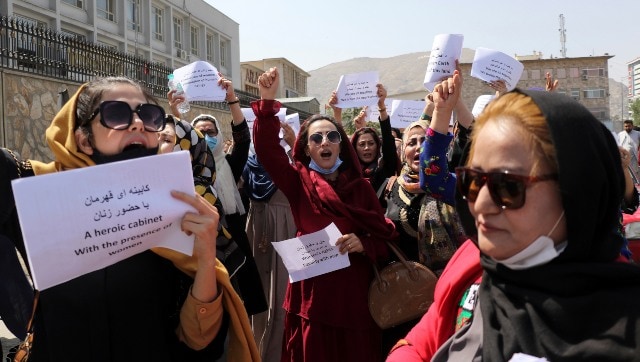 World
Recent controversial comments by Taliban leaders, like that of Hashimi, have exposed the Taliban's true nature as it ignores women, who make up half of the population of the war-torn country
India
CPEC is a part of China's most ambitious project 'Belt and Road Initiative', aimed at renewing the country's historic trade routes in the coastal countries of South-East Asia