CID producer-director Brijendra Pal Singh appointed FTII Chairman following Anupam Kher's resignation
BP Singh was himself an alumnus of FTII between 1970 to 73. He specialised in film cinematography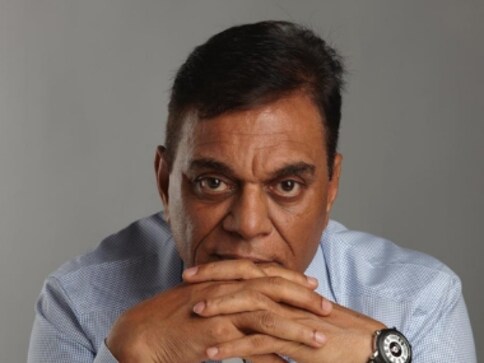 Almost one-and-half months after Anupam Kher stepped down as the chief of the Film Television Institute of India (FTII), Pune, the government on Thursday appointed Brijendra Pal Singh as the new Chairman.
In an official release, the government said: "Government nominates BP Singh as the President of the FTII Society and Chairman of its Governing Council, in pursuance of Rule 3 and 22 of the Rules of the FTII."
Congratulations to Shri Brijendra Pal Singh on his appointment as President of FTII Society and Chairman of FTII Governing Council pic.twitter.com/9JPMbQroK5

— FTII (@FTIIOfficial) December 13, 2018
It said that the "tenure of BP Singh will be for the remaining period of block of three years starting from 4 March, 2O17 as per the provisions of Rule 6(1) of the Rules of FTII, Pune, and the explanation given thereunder or until further orders whichever is earlier".
On 31 October, Kher stepped down from the position of Chairman, a year after his appointment, citing his international assignments as the reason.
Singh was himself an alumnus of FTII between 1970 to 73. He specialised in film cinematography, reports Economic Times. One of his more renowned works is the long running television series CID which recently completed a record of 21 years of unbroken run on television.
Before his appointment as the Chairman, Singh was serving in the capacity of vice chairman of the FTII Governing Council.
(With inputs from Indo-Asian News Service)
Find latest and upcoming tech gadgets online on Tech2 Gadgets. Get technology news, gadgets reviews & ratings. Popular gadgets including laptop, tablet and mobile specifications, features, prices, comparison.
Entertainment
Channeling his The Dude character from The Big Lebowski, Jeff Bridges says "new s**t has come to light" and he will start his treatment for the same.
Entertainment
Doctors say the condition of Soumitra Chatterjee, who was admitted to a Kolkata hospital on 6 October, has improved and is responsive to the treatment
Entertainment
Addham explores themes like morality, guilt, moral conflict in an intriguing manner, often taking the viewers by surprise in the end.