Christopher Nolan, Paul Thomas Anderson urge TV manufacturers to get rid of motion smoothing
Director Reed Morano began the protest against motion smoothing by launching a petition four years ago.
Motion smoothing has always been an area of controversy between television manufacturers and filmmakers. New reports in SlashFilm state that directors Christopher Nolan and Paul Thomas Anderson have begun a dialogue with television manufacturers to ensure that viewers get to experience the film the way directors intended to make it. A director's survey may also administer a new 'reference mode', stated the report.
Most manufacturers operate the motion smoothing or motion interpolation mode primarily for sports shows which have very swift movements being captured on-screen. The motion smoothing feature, corrects high definition pictures of fast-moving blurry images by processing each frame at a time, guessing the frame that might have gone in between the two. This, in turn gives the entire clip, what is called a 'soap opera effect' with the characters seeming 'too real'.
The report states that directors belonging to the Directors Guild of America, received an email signed by Nolan and Jonathan Mostow, both co-Chairs of the DGA's Creative Rights Committee. The mail urged all directors to go through the survey and answer each question to make manufacturers aware that directors were concerned of the quality in which their films were being portrayed on television. The survey also included options for the consumers to access the 'reference mode'. These included automatic detection and conversion by the TV itself, a single button on the remote, or through TV menus, "but not buried too deeply in the menus."
The results of this survey, states the report, will then be sent to manufacturers so that they may apply the 'reference mode' in television viewing.
The debate against motion smoothing has been an old one with many artistes coming to the fore to openly criticise it. I Think We're Alone Now director Reed Morano began the protest by launching a petition four years ago. More recently, James Gunn, Christopher McQuarrie and Rian Johnson have also expressed their mistrust on the feature.
So @rianjohnson, @edgarwright, @mattreevesLA, @chrismcquarrie, @TomCruise & I are all on board the anti-motion-smoothing campaign. Who else?

— James Gunn (@JamesGunn) October 5, 2017
Find latest and upcoming tech gadgets online on Tech2 Gadgets. Get technology news, gadgets reviews & ratings. Popular gadgets including laptop, tablet and mobile specifications, features, prices, comparison.
Entertainment
The documentary will chronicle 25 years of American history through the lens of Winfrey "who rose from humble roots to become a billionaire, philanthropist, actress, media executive, and agent of social change."
Entertainment
Among the pleasures of One Night in Miami is how it allows us to imagine we're glimpsing the private selves of highly public figures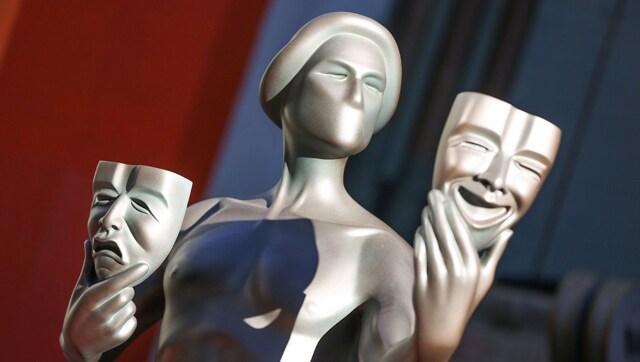 Entertainment
Nominations for the upcoming SAG Awards will be announced on 4 February.