Chris Rock: Tamborine review — Comedian stays true to irreverent brand of humour but fails to be funny
In today's attention-deficit world, while Chris Rock can get the audience in the door, the disappointing material means that they will leave, and fast.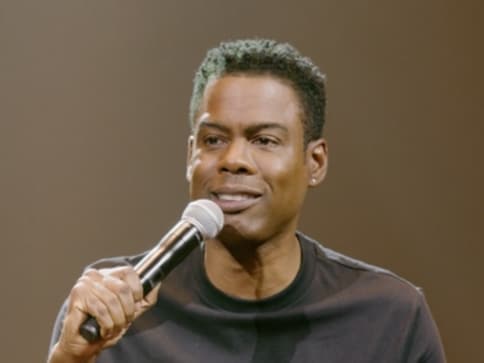 Let us first establish Chris Rock's credentials. He has hosted the Oscars twice, is a four-time Emmy winner, has taken home a Grammy three times and is one the most influential comedians living today.
Rock is also 53.
Unfortunately, it is not the legend but the old guy who shows up in his latest stand-up special, Chris Rock: Tamborine. Rock is simply out of touch with the times and attempts little out of the usual. The jokes are not funny, they seem to have been written by Rock two hours before the show and the naming of the special is so poorly reasoned that it is cringe-worthy. Furthermore, fellow comedian Bo Burnham's strictly average direction adds close to nothing to the show.
(For those wondering what direction can add to a stand-up special would do well to take a look at Hasan Minhaj's Homecoming King, a masterclass in the usage of the stage and the cameras.)
Rock has built his career talking about race and this special is no different, as he speaks to an America which is more bitterly divided than ever. Painting the white man as the enemy, he works in his daughters into the act for one of the funnier moments of the show. Talking about racism is still Rock's forte and he even manages to show us the little light at the end of the tunnel with a neatly-framed George Bush joke.
Sadly, the Bush joke is one of the few which lands well as the rest of the show oscillates from boring to downright boring. The show really bottoms out when he starts speaking about his family, and more particularly, women. Rock came into this stand-up special after a hard divorce. We hear a lot about that and in the most genuine moments of the show, Rock freely admits he was a bad husband. He claims to have learnt some lessons from the experience but he really has not gained much insight into the modern woman and gender roles, if this stand-up special is any indication.
It is here when the Rock apologists will come up with free speech arguments. And I actually agree with them in part. It is after all Rock; his brand of humour is well-known and practically anyone watching the special sort of knows what to expect. This is not mature, clean comedy and it is not supposed to be.
What it is supposed to be, is funny. And it really is not. Rock's mannerisms and delivery are still there but the material is so ridiculously weak that it all amounts to nothing. This is all the more surprising considering the fantastic writing he has given us before.
Sample this bit of absolute comedy gold from his 1999 special, Bigger and Blacker:
In five minutes of sheer comic magic, Rock managed to give a pretty good solution to an existing problem while simultaneously having his audience in splits. He was over the top with his clothes, with his delivery, with everything. But it was the material which made the whole thing great. Rock's talent was clear for the world to see in that special.
That was the Rock I expected in Tamborine. What I got was nowhere close.
Rock is still a name which commands an audience. But in today's attention-deficit world, while he can get the audience in the door, the disappointing material means that they will leave, and fast. This is after all a time when Netflix and Amazon Prime Video are throwing stand-up specials to literally any comedian who is slightly well-known. The reason behind that is not difficult to fathom: They cost little to produce and the live audience helps recoup some of the spending. However, this also means that competition is fierce and sub-par content like Tamborine just will not cut it.
In the end, this stand-up is really like the attire Rock chose to perform in (plain black T-shirt and jeans): Pedestrian and barely thought out. And from a man so richly decorated and who influenced people like Dave Chappelle, Kevin Hart and Trevor Noah, we really had a right to expect better.
Entertainment
Martin Garrix, the world's No. 1 DJ, in an exclusive interview with Firstpost, spoke about his shows in India, earliest memories of the country, and what we can expect from him in 2023.
Entertainment
A statement released on behalf of his niece, Noreen Austin, said Blake died from heart disease, surrounded by family at home in Los Angeles.
Arts & Culture
Artist Nandita Desai evokes nostalgia through her upcoming art show 'The Stone and the Brick' from 13-19 March at Jehangir Art Gallery.